'Artisan,' 'hand-crafted' and 'local' are words we see all too often on food packaging these days.
Tapping into the current vogue for artisanal products, many companies are rebranding in a bid to appeal to hipsters. 
Earlier this year, for example, Carlsberg unveiled a new bottle design with the hope of enticing in more millennials.
But how far can the trend go? Will soon even complete junk foods be flogged to us as all-natural, organic, artisan, handmade goods?
One man has imagined a world where this could be and started making it a reality.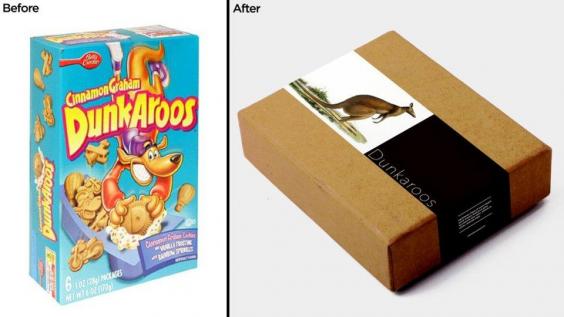 Writer and illustrator Dan Meth has redesigned the packaging of typical junk food products to appeal to man-bun wearing, bearded folk who only buy local - he has, in effect, hipsterised them. And his creations are brilliant.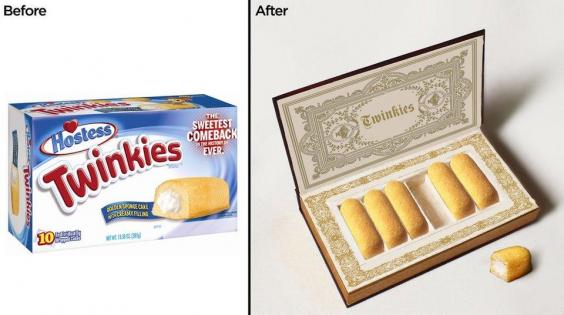 "I decided to do the project after attending a seminar by the extremely talented graphic designer Louise Fili," Meth told The Independent. "She designs very elegant food packaging and restaurant rebranding. 
"I thought it would be funny to see if I could turn the junkiest of junk food into classy and artisanal products as I imagined she might."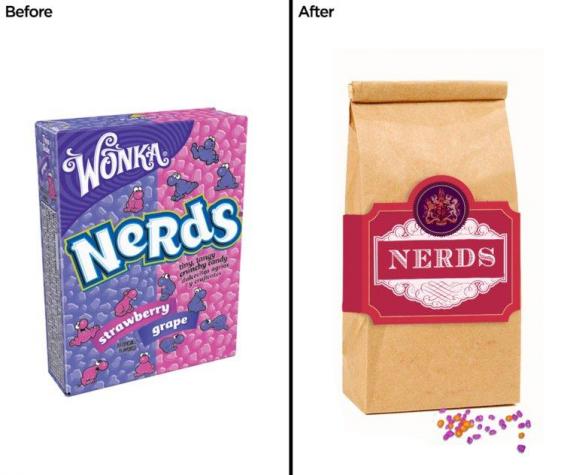 He chose some of the tackiest products on the supermarket shelves before giving them a complete makeover.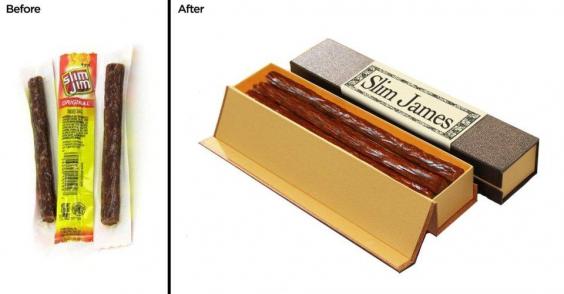 As well as being entertaining, Meth hopes to get across various messages with the project: "For one: just try to eat healthy. Most of that food is just terrible for your body. I used to eat junk food but now I try not to go near it," he says.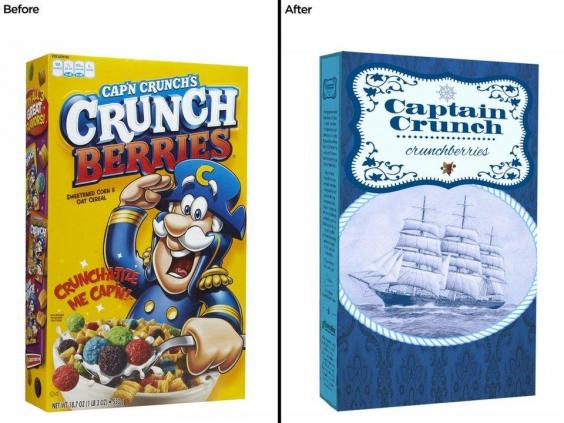 "But more importantly: Don't judge a book by its cover, or in this case, a food item by its package. Don't be deceived by how something (or somebody) presents itself." 
He believes it's really important to read the ingredients on a product and not be distracted by packaging.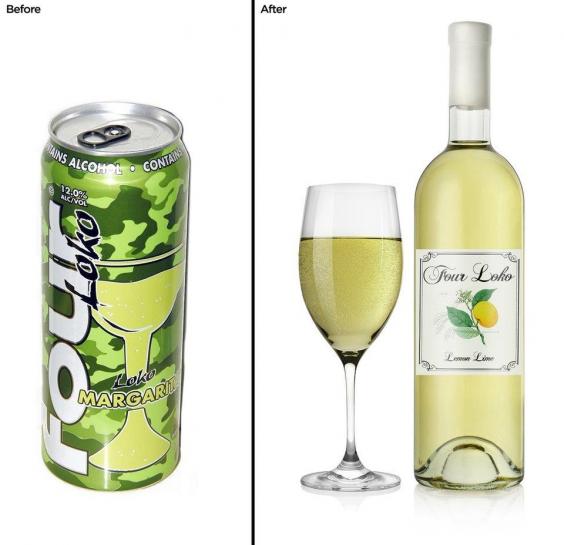 Meth created his images using Photoshop.
It just goes to show how much our perceptions of a product or brand are based on the packaging and how it's presented to us. 
Reuse content