Mussels are a favourite ingredient in recipes from around the world, but whether you're cooking up a plate of classic paella, garlic moules marinières, Keralan kadukka (fried mussels) or a seafood chowder, you'd hope your shellfish hasn't had to travel as far as your flavour inspirations. So what does the journey of one of Lidl's mussels look like? Well, it's shorter than you might think.

To learn more about Lidl's mussels, watch as shopper Chris - who was sceptical about Lidl's seafood - joins Douglas and the other fisherman on a trip out on Loch Spelve in the video below.

Starting life in Loch Spelve on the Isle of Mull, the Lidl mussel is Scottish through and through. The naturally, rope-grown shellfish is gathered by Douglas and his team who have been fishing in the Hebridean waters for nearly 30 years. When it comes to mussels, what matters the most is fresh, clean seawater, and at Spelve the mollusc benefits from the sea loch's secluded location (and therefore lack of pollution) and A-grade classified waters. Here, in their natural habitat, the mussels are grown for two to three years until they reach full size and are harvested.
The Marine Stewardship Council's (MSC) blue logo identifies sustainably sourced fish and seafood which have met a range of strict criteria, like Lidl's mussels, which are MSC certified.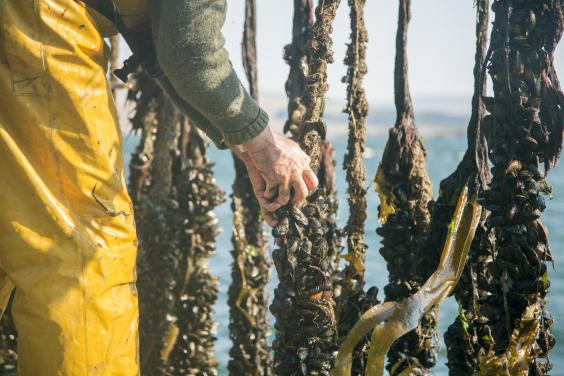 Lidl is committed to the highest of standards, especially when it comes to sourcing its products. Find out more about Lidl's Scottish mussels.