Conversation with Marina Abramovic provides constant interesting soundbites. "Every single day," she says, "is a miracle." Her new show sees her in the studio six days a week, which is "hell, but it's wonderful too", but it's better to be out as "the studio's a trap", she claims to learn nothing "from Western culture" and "I learn from life".
The artist is in the UK to for her 512 hours show at the Serpentine Gallery, a durational show which sees her interact with the audience for eight hours a day, six days a week.  Abramovic been a fixture on the art scene since the 1970s, but has gained something of a celebrity status and a new audience since teaching Lady Gaga her "technique".

"I just get [a] young audience through her and that was really great," Abramovic told me. "It started when I was performing in MoMA (in New York). Lady Gaga (was there) and because of Twitter and Tumblr, all the young kids came to MoMA to see her. Lady Gaga left, and they all stayed and they became my audience and I'm very grateful to this all my life because every time I do anything, even a lecture, 80 per cent is a super young audience, this is to me my important audience."

There was a slightly different audience when I met her at the Illy coffee shop on Regent Street. On the face of it, it could be seen as an unusual combination of artist and big brand, but Abramovic felt comfortable with the combination.

"Illy has been a really great sponsor of art, and also my institute, so if they need my support I do it. I also made a commercial for Adidas recently because I got the money from them that I can put in the institute. In the old days if you see who was sponsoring art it was the popes, and aristocracy and the kings and now it's industry, and this is reality."

*******

Art met drinks a couple of days later as I headed for a dinner in the basement of venerable wine merchants Berry Brother's & Rudd. The occasion was the launch of Glenmorangie Pride 1978, an extraordinary whisky that spent 34 years in the making (much of it in top claret casks), with an extraordinary price tag: £3,400.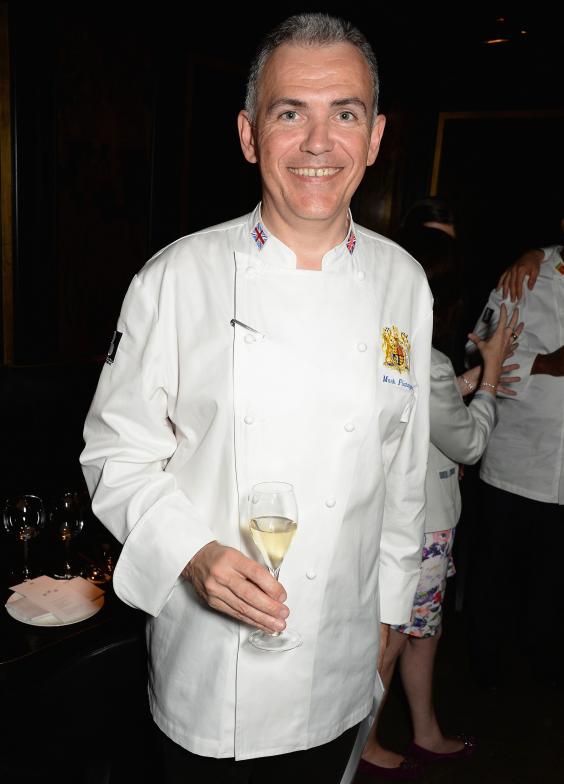 Dr Bill Lumsden, the distiller, introduced the brilliant Idris Khan, an artist who creates mesmerising works, which like Scotch come together over time. Khan had created both a special work for the release, and an individual piece of art with each bottle sold. It will, of course, be seen as an impossible luxury for most, but after quizzing Khan about the going rate of his work, I worked out that buying one of the bottles, with the free artwork, could – after a couple of drinks - be seen as a bargain.
If you can afford it in the first place that is…

Another culinary highlight recently was a trip to the annual gathering of the Le Club des Chefs. It's one of the most exclusive of clubs, as its members are those who cook for heads of state. This year after some charitable activities they gathered at Hakkasan restaurant in central London for a feast of Chinese food. I met a number of them including from Mark Flanagan, who cooks for the Queen, to Guillaume Gomez, the head chef at for the French President at the Elysee Palace, to Ferrier Richardson, a Scot who cooks for the family of the President of Gabon. Sadly for those of us hoping for tales of royal or presidential excess, it seems that were all obviously chosen for their discretion as much as their cooking talents.

And none of them confirmed it, but I like to think that while their cooks were enjoying themselves in the UK, the various kings, queens and presidents were heating-up microwave meals and wondering where the plates were kept.
Luke Blackall is a video journalist for London Live
Reuse content