When stocking up on summer wine, ice-cold rosé is a natural choice. What could be better after a long, hot day and a sweaty commute? Bringing sunshine from the first sip, it's versatile with different foods, and bridges the gap between white and red so perfectly. But rosé's growing popularity proves it doesn't have to be just a summer fling. Instead of relegating wines to certain times of year, it's better to focus on the food in front of you and the flavours you want to enhance.
The great thing about good, dry rosé is its savoury, often minerally edge, paired with refreshingly crisp acidity. The right choice will wake up your taste buds and enhance whatever you're eating, from barbecued meats to salad or seafood.
Stephen Cronk, founder of Mirabeau en Provence, could be credited with leading the resurgence of good-quality, affordable rosé that has flooded our markets since 2009, when he and his wife Jeany upped sticks with their three children, quitting their comfortable home in Teddington for Cotignac, Provence, aiming to "bring excellent rosé to a wider audience in the UK and worldwide".
Stephen's passion for wine started in his late teens, during a gap year cycling through the vineyards of the Barossa Valley, "bizarrely" on a tandem bike, he says: "It was the only bike left at the rental store." Back home, he took his first job in the trade as a delivery driver for a wine importer, setting up his own import business a few years later. That gap year bicycle made for two was perhaps an omen, foreshadowing the dynamic partnership he would go on to find with Jeany, and their creation of Mirabeau.
But living the dream is rarely easy and the business had to be put on ice. "It was mistimed and I lacked experience, so I gave up a few years later to pursue a career that might actually pay the bills, but my determination remained to return to my passion as soon as I could." Fast forward to 2017 and Mirabeau and its three styles of rosé - Classic, Pure and the latest edition, Étoile -  are consistently voted some of the best in the world, including three gold medals in Paris; the IWC Great Value Challenge and 91 points from leading US wine critic Robert Parker.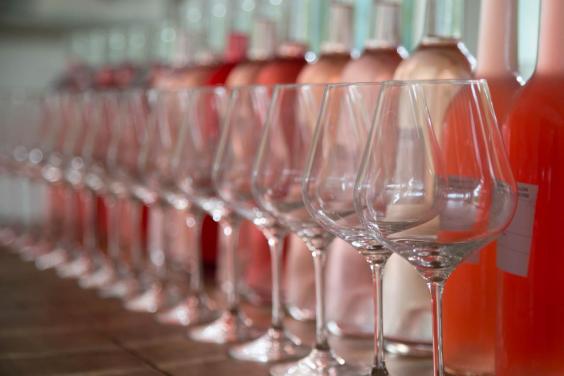 Working with some of the best growers in Provence, around the area of Mont St Victoire and nearer the Med, the Cronks' wines take advantage of the excellent terroir: fresh acidity from the elevation of the mountains and rich, ripe fruit from the warm climate. With a talented team including two eminent masters of wine, Mirabeau's strong foundations allow the couple to focus on continually progressing with each vintage. "On many occasions we have gone the extra mile and challenged established processes to ensure the wines are treated in a more careful way than would normally be the case," Jeany says. 
Who better to inspire us before we hit the shops to stock up on pink drink? We talk to the Cronks about the popularity of Provencal styles, food pairing and their predictions for the future of rosé:
Why has Provence-style rosé become so popular?
Not only does Provence rosé offer a wine for almost any occasion, but there is also a guarantee of quality that covers most products from the region. It is the only wine region specialising in rosé and most producers have made enormous strides in terms of investment and mastering rosé winemaking, which is very complex to get right. 
As with Champagnes, the region delivers in terms of quality, style and a festive feel-good factor that makes it a very attractive product. It's easy to drink, yet a great pleasure and it goes with an enormous variety of cuisine. 
The rosé revolution has been largely consumer led and has surprised the professional world of wine in its intensity and longevity. We believe this trend is here to stay, where rosé will become a genuine third colour of wine that people enjoy for many occasions throughout most of the year. 
There are many excellent producers in Provence, such as Romain Ott from Château Léoube or Patrick Lobier from Château L'Escarelle - these are two of our favourites locally.
What do you love about food and wine, and matching the two? 
Good food and good wine are such a great combination and the return of wine to being "cool" is so nice to see, as I cannot think of any other beverage that has ever really cut it as a food accompaniment - well, apart from beer and sausages. We don't really believe in making the food and wine matching too much of a science, because it is so personal and frankly, if you enjoy red wine with your fish, then that's great. Rosé goes really well with spicy foods, for example, and the more weighty styles are great with cheese. 
There are so many factors that determine a good taste experience and often it's not just the actual wine and food that gives you a certain feeling of pleasure – it's the environment, who you're with, how you feel on that day. We encourage everyone to experiment and find their combinations, even if you risk the odd disappointment.
What is your approach to drinking wine? 
Our approach, like for many others, has become to drink less but better. Savouring the moment and what you drink is an integral part of actually enjoying it. That doesn't mean to overcomplicate things, we've had brilliant moments drinking out of a plastic cup soaking up the salty air on the beach, as well as more elegant occasions enjoying really good food, or just kicking off our shoes on a Friday evening with a glass of rosé and slice of steaming-hot pizza. 
There are a lot of good and well-produced wines available at a reasonable budget, but the quality of wine over £10 offers an exponential improvement on your investment, as it allows for quality ingredients in the bottle. It is unreasonable to expect a £5 bottle of wine - which leaves only pennies for the actual juice after taxes and other costs - to be made in a diligent and discerning way. As with bargain food you expect short cuts and less-than-pleasant production practices to be the norm, yet for wine we seem to be expecting more bargains than for other goods.
Do you have a go-to drink when in a celebratory mood or when toasting the start of the weekend? 
This is not difficult for us, we do actually enjoy Provence rosé or sparkling rosé for celebrations. We only reach for the Champagne on a few occasions like special birthdays. Stephen also loves all sorts of port for a cheeky apéro or with dessert.
Any rosé predictions for the next few years,  in terms of consumers, the industry or just what you'd like to see more of?
There'll be more gastronomic rosés that you can keep a little, with some soft oaking, and French pink sparkling will give prosecco a run for its money…watch this space!
Places in London/abroad that you would recommend for their wine list or for their inventive approach to food and wine pairing. 
We like Blanchette in Soho and Jason Atherton's Social Wine and Tapas in James Street.
 The Michelin-starred Angler serves all their dishes with matching wines and has a really great wine list. We've also heard great things about Frenchie in Covent Garden, which is top of my list for our next visit.
Stephen and Jeany's three rosé wines and the favourite dishes they like to pair them with: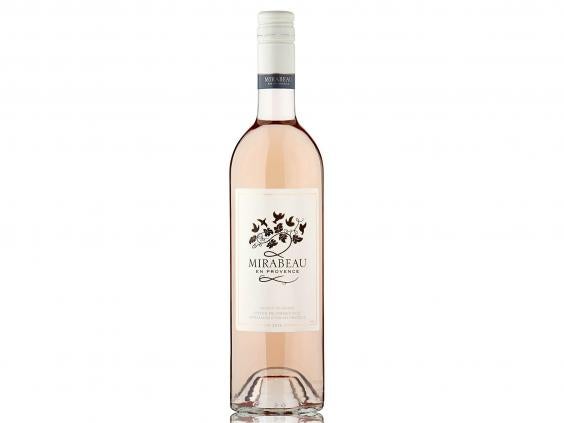 2016 Mirabeau Classic
£9.99, Ocado.com
A delicious fruit-forward rosé with good length and acidity – would pair really well with Indian or Asian food, even with some spice.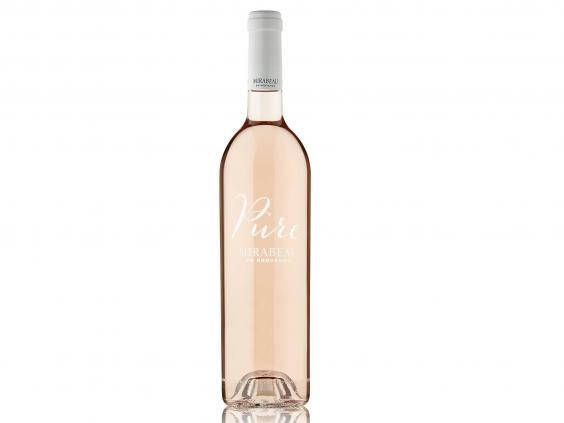 2016 Mirabeau Pure
£12.99, Waitrose.com
With a more mineral, wild strawberry and citrus-based profile, it pairs excellently with grilled fish and crustaceans, such as a grilled red mullet with wild fennel.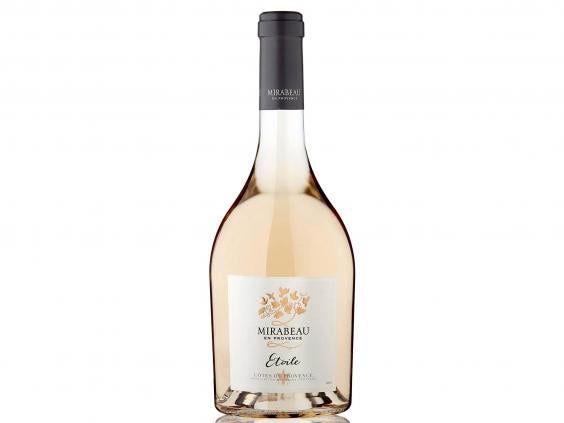 Mirabeau Étoile
£16, Sainsburys.co.uk
A moreish wine with ample ripe apricot and peach flavours, this works really nicely with all fine and light cuisine. It also works well with creamy cheeses such as Chaource and even a tarte tatin of caramelised apricot and thyme. 
In tomorrow's daily edition, our sommelier selects the best of the rest rosé wines for the summer.
Nuria Stylianou is a WSET-qualified wine and spirits columnist. Email her on nuria.stylianou@gmail.com and follow her on Twitter and Instagram @nu_on_the_vine​
Reuse content