On my first trip to Thailand, I spent the obligatory night on Bangkok's Khao San Road, drinking Singha beer in the backpacker-filled bars, while outside, dreadlocked travellers spun flaming fire pois around their heads.
Five years later, I was back sinking beers once again, though this time at the Tawandang German Brewery and Bar in the southern Yan Nawa district, wedged between the financial district of Sathorn and the Chao Phraya river.
Opened in 1999, it's Thailand's first microbrewery and is surprisingly vast. Floor-to-ceiling windows reveal shiny brass brewing vats, and waiters deliver a constant flow of beer towers – large, self-dispensing tubes of beer – to the masses. German flags hang from the ceiling and the long tables heave under huge plates of spicy pigs' knuckles.
A Thai rock band roared from the stage, stopping occasionally to bellow out drinking songs which had punters waving their steins in unison. All that was missing were the lederhosen.
Operating a brewery in Thailand isn't easy. The country imposes the highest taxes on the brewing and importation of beer in South-east Asia – between 300 and 400 per cent. However, after years of domination by Singha and Chang (the brewery behind Singha has a royal warrant), the craft scene is gaining traction here too, prompted by a growing demand for a wider range of beers. In recent years, underground home brewing for private consumption has taken off, despite it being illegal – and outfits such as Chit Beer, Sandport and Team Alpha are rapidly gaining credibility.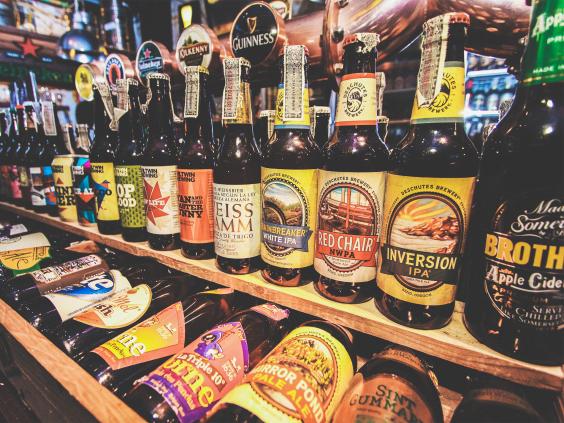 For those keen to sample alternatives to Singha and Chang in a more intimate space than Tawandang, there are now bars specialising in imported craft beers in the Thai capital, such as Brew Beers and Ciders in the Watthana district. This bar serves more than 200 beers and ciders – which it claims is the largest selection in Asia – and now has five branches throughout Thailand.
"At first, the majority of visitors were Thai," explains Cardiff-born owner Chris Foo, who's lived in Thailand for 30 years. "However, the number of foreign visitors is definitely increasing." He adds that there isn't just a growing appetite for lesser-known brews, but for venues which offer an education too. "I started importing Belgian beer but nobody was interested, and I realised the only way to sell it was by enlightening people about good beer – where it's from and how to enjoy it. So I opened Hobs House of Beers, to introduce people to Belgian beer – why the glasses were shaped this way, and what food to pair the beer with. Later, I sold Hobs and opened Brew, to showcase beers and ciders from around the world."
Best craft beers in London
Best craft beers in London
1/5 The Kernel Brewery: Pale Ale Citra Chinook Amarillo - 5.6%

This pale ale from Bermondsey's finest has a wonderfully vibrant maltiness and a distinct citrus note, coming from the use of Citra, Chinook and Amarillo hops.

2/5 Late Knights Worm Catcher 5%

Getting the balance of bitterness and fragrance is all down to how heavy handed the brewer is with their hops and this IPA from Late Knights in Penge, South London nails it perfectly, giving a flavoursome pale ale with enough bite to excite the palate.

3/5 Redchurch Brewery: Hoxton Stout 6%

Dark, velvety and very complex indeed. This perfect after dinner beer, made by the Redchurch Brewery near Bethnal Green, offers an incredible palate of rich coffee and dark chocolate notes.

4/5 Meantime Brewery: Chocolate Porter 6.5%

Amazing flavours of espresso coffee, dark chocolate and rich molasses, all driven by a highly complex maltiness.

5/5 Camden Hells Brewery Lager: 4.6%

A distinctly German inspired larger with a very clean, crisp palate, with a light vibrant maltiness. Easy drinking and perfect for the summer months.
With its wood-panelled interior, Brew feels like an English country pub. Outside, the  tree-dotted patio recalls a German beer garden. The effect is intentional. "Here, winter is known as 'beer season' because the big brands set up beer gardens and everyone lives outside. Until now, you had one choice of beer and the décor was minimal," explains Chris.
He's not the only person who noticed more than Bangkok's beer selection was in need of an update. At nearby Mikkeller, which was opened last year by Canadian Mike MacDonald and Danes Jakob Morkenborg Rasmussen and Mikkel Borg Bjergso, bean bags dot the garden and fairy lights hang from trees. The customers are diverse – a mix of businessmen and women, locals and backpackers (albeit smart ones). There are 30 craft beers from around the world on tap at any one time and the bar has launched Bangkok's first beer delivery service.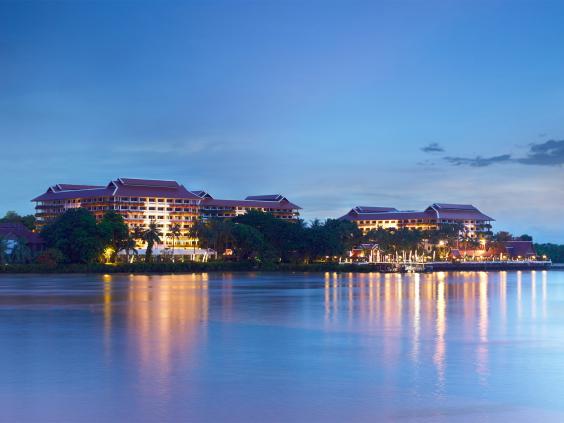 Mike arrived in Bangkok as a telecoms worker and met his partners through a love of beer. "I wanted access to great beers. The bar was an ideal vehicle to change the scene and give us that access." He admits that the hefty taxes push up prices. "Our prices start at 180 baht [£3.80], but people are willing to pay." Mike isn't just driven by a desire to bring the world's beers to Bangkok – like Chris Foo, he's on a mission to change the way Bangkok enjoys beer. Staff are trained to understand which brews complement which food (the menu majors in pizza and cured meat platters) and Mikkeller is one of the few bars which doesn't offer table service. "Customers order at the bar. I want my staff to have the opportunity to recommend beers or advise what to drink with your food," says Mike. It's certainly a world away from the cheap, Chang-filled towers of Khao San Road.
After last year's coup d'état, General – and now Prime Minister – Prayut Chan-o-cha has implemented several changes, not all of them popular. However, a national anti-corruption commission has been set up to crack down on common scams. As I attempted to negotiate a price with a tuk-tuk driver – which tradition dictated until recently – I was met with a puzzled look, and the driver simply pointed at the flashing meter.
The PM has also revealed plans to transform the capital's riverside, starting with a series of bicycle lanes alongside the Chao Phraya. For the past year, a fleet of boats has ploughed up and down the river, scooping up litter. I followed in their wake on an evening cruise aboard a restored rice barge. We drifted under the beautiful Rama bridges, named after Thailand's kings, and past the Grand Palace and Wat Arun, with its towering spires and pearlescent, porcelain finish. In the background I heard a local repeat a popular Thai phrase I'd heard dozens of times over the past week, which translates roughly as "if you don't try, you'll never know". It would make a pretty good mantra for Bangkok's growing number of beer connoisseurs.
Travel Essentials
Getting there
The writer travelled as a guest of Flight  Centre (0800 258 5773; flightcentre.co.uk), which offers return flights from Heathrow to Bangkok with Thai Airways from £763pp.
Staying there
Anantara Bangok Riverside, Thonburi, Bangkok (00 66 2 476 0022; anantara.com). Doubles start at 5,881 baht (£119).
Visiting there
Brew Beers and Ciders (brewbkk.com).
Mikkeller Bangkok, 26 Ekkamai 10 Alley, Lane 2, Phra Khanong Nuea, Watthana (00 66 2 381 9891; mikkellerbangkok.com).
Tawandang German Brewery, 462/61 Rama 3 Road, Chong Nonsi, Yan Nawa (00 66 2 678 1114; tawandang.co.th).
More information