The 11th Earl of Sandwich, John Montagu, has entered the debate on whether a British company should recruit in Hungary for its new sandwich factory in the Midlands.
The descendant of the man said to have first popularised the snack, told the BBC that, while he would be concerned about quality of the sandwich "going down", for him: "There's no reason a migrant labourer can't make as good or a better sandwich."
The House of Lords crossbencher, who is also a director of a sandwich-making firm, said the best sandwich is either "beef or chicken, not too complicated, and it could be a hot sandwich".
The 250 jobs at the £35m Northampton factory for Greencore Group, which supplies Tesco and Marks & Spencer, are not due to come online until 2016.
Greencore said earlier this week that it had looked abroad because so few suitable local people had applied for jobs .
Sir Michael Darrington, a former chief executive of Greggs, said it seemed a "bit of a nonsense" for the firm to be considering hiring staff from abroad now, when the factory will not open until 2016.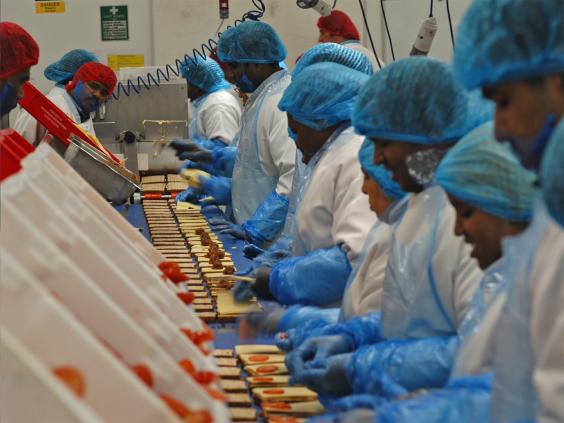 Reuse content