Most butchers could spend hours telling you the difference between cuts of meat, but would struggle to tell you the best wine to go with them – or indeed what the after-dinner cheese should be. Then again most butchers don't work at Harrods.
Paul Livesey does and he is one of 14 staff from the food hall at the Knightsbridge store half way through the Harrods Food Gourmet Academy, a nationally recognised qualification that is turning single product specialists into personal food shoppers.
"It was my dream to come and work in Harrods," said Paul, 44, who has been a butcher since he was 13. "I have regular customers that come in to do their food shopping every day and are not just buying their meat off me.
The academy is helping me give extra knowledge to my customers. If someone wants to buy a nice piece of Aberdeen Angus steak I can go with them to the veg or the wine sections and discuss food pairings or have a chat with them about anything else they might like. I'm becoming a personal shopper for food."
Staff in the academy will have sat through 10 modules by the end of the year-long course – including chocolate, tea and coffee, fish and other luxury items – with assessments following each.
On Monday the group will join Paul, who went to butchery college in Blackpool, behind the meat counter when each of them will spend two hours under the watchful eyes of assessors using their new found knowledge on the marbling qualities of wagyu beef. They will be marked on their specialist and technical knowledge.
"The job is about being able to tell how something gets its unique flavour. Stories on food provenance are also increasingly popular," said Paul. "That's the biggest part of the job for me: the storytelling."
Fresh-faced Food Orders Desk employee George Burry – one of more than 5,000 Harrods staff – is also relishing his time in the Academy. "I have customers in store, emailing or calling up asking for a hamper to be put together so it's great to be able to inter-link with Paul and the other guys to put the best products that work together," said the 21-year-old, in his third year at Harrods since joining as a temp at Christmas.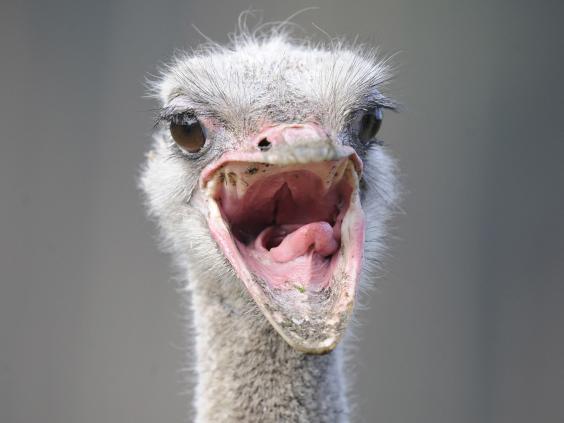 "I'm a foodie myself and we already have good knowledge but the course really enhances that and shows you how much more knowledge you can gain from specialists in each area."
A 4am start at Billingsgate fish market in east London awaits the team next month as the Academy continues. Four years after the famous store became the first retailer in Britain to offer its own degree course in "the art of selling" at Anglia Ruskin University, it has again stolen a march on its rivals.
Bruce Langlands, Harrods director of food and restaurant, said he wants to run the best food service in the world and believes the Gourmet Academy will help reach that goal. Everyone working in the Food Hall can apply for it. "I feel it is vitally important to equip my team with an in-depth, rather than superficial, knowledge about the products that they sell," he said. "This qualification translates into an outstanding experience for our customers."
Awarding organisation FDQ specialises in food and drink and spent months working with Harrods to develop the qualification to the standards required to meet both the store's needs and the demands of accreditation. The end result is that Harrods has joined the list of FDQ-approved centres.
FDQ chief executive Amanda Clark said: "We are delighted to be working with Harrods whose very name exemplifies quality. The Harrods Gourmet Food Academy will be subject to ongoing External Quality Assurance. We look forward to working with the Academy as they develop this into an annual programme and build the in-depth knowledge of their Food Hall staff."
The Independent takes the taste test
First up in my attempt to guess the luxury food is what appears to be a shrunken pineapple. Slicing it open for me is Jamie Smith, fruit and veg assessor for the Harrods Food Gourmet Academy. Is it from the Far East I ask? "Could be," says Jamie, but isn't. It tastes not too dissimilar to kiwi – from the same family? "Fraid not." Jamie takes pity: "It's a pitahaya from Columbia, part of the dragonfruit family. Really good for the digestive system."
Price: £40/kg
Score: 0/1
My next test is a fruit in the shape of a tomato with a firm, almost blood red skin and a green stalk. "This is the best fruit you'll ever taste. What colour do you think it will be inside," asks Jamie. A lighter red? He slices the top to reveal what looks like garlic. It's a mangosteen, common to Vietnam, Malaysia and Thailand. Its sharp and sweet taste with a firmer centre is absolutely delicious.
Price: £32.50
Score: 0/2
Ramon Chatzinikolaou greets me as we swing round to the cheese counter as I aim to get a point on the board. "This is my favourite cheddar," he says with a smile. Hmmm, bit of a clue there Ramon. Perhaps word had already reached him about my efforts with the fruit. "It's an organic cheese from Somerset." It's mild, creamy and (I'm told) aged for at least 12 months. A full-bodied wine would sit well with it. "It's Godminister Cheddar!" Ramon tells me. It was on the tip of my tongue.
Price: "3.80 per 100g
Score: 0/3
Moving swiftly onto another lovely hard cheese, slightly fruitier I believe. "This is from Montgomery's farm, also matured in cellars for around 9-12 months," says Ramon. Is it… Montgomery's Cheddar? It is indeed. Get in.
Price: £3.50 per 100g
Score: 1/4
Ramon's thrown a curveball: my final taste is a truffle-infused thing of beauty. I'm feeling confident now. It's French, has to be, right? "Er, it is Italian," says Ramon. "Smell the truffles," he says thrusting a wedge under my nose. It is delicious, but I've no idea that it's called a Pecorino Moliterno with Truffle, from Sardinia. Back to food school for me.
Price: £6.00 per 100g
Final score: 1/5