Not to be outdone in press coverage by KFC's chicken burger that's entirely chicken, McDonald's has opened a pop-up giant lunch box in Australia.
The violently red cuboid, the lid of which flips up for service, will tour Australian cities including Perth, Adelaide, Sydney and Melbourne, where the fast food chain is known as Macca's.
The pop-up was devised to celebrate the launch of a rump steak wrap, though I don't know what kind of fancy pants school student ever had a steak wrap in their lunch box.
I guess it's trying to cash in on childhood nostalgia, so expect Burger King to serve out of a giant light-up sneaker soon and Taco Bell employees to start wearing top knots as standard.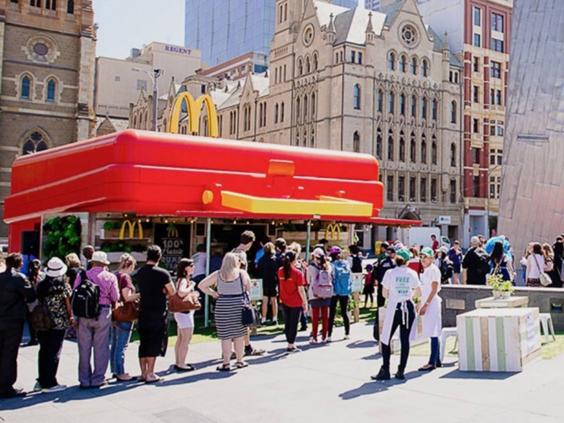 Reuse content