Lager has long been dismissed by discerning drinkers as cold, fizzy and flavourless – until now, when a British brewing revolution is turning the taps on dozens of new craft lagers.
This weekend the latest addition will make its appearance in pub beer fridges and on supermarket shelves. The Scottish firm Brew Dog hopes its new beer – This is Lager – will "redefine" a beverage that has "for so long been defined by shallow, listless beers undeserving of the name" and will "perpetuate a movement of craft breweries blazing a new trail for lager, proving that it's a misunderstood, neglected beer style".
Rivals have dismissed the company as a "publicity hungry upstart", but its arrival is certainly well timed. Sales of craft lagers at Waitrose, which stocks Chapel Down vineyard's Curious Brew lager, Camden Hells lager, St Mungo lager from Glasgow and Harviestoun's Schiehallion from Clackmannanshire, have soared 18 per cent this summer, while Tesco has reported that craft beer sales (including some imported lagers and British ales) have risen by 55 per cent.
"Since expanding our British lager range last year they've been steadily increasing in popularity with customers," said Kate Prall, a beer buyer at Waitrose. "Our English lagers are made by small artisanal brewers and we can only see their popularity increasing – we're already looking into adding to the range."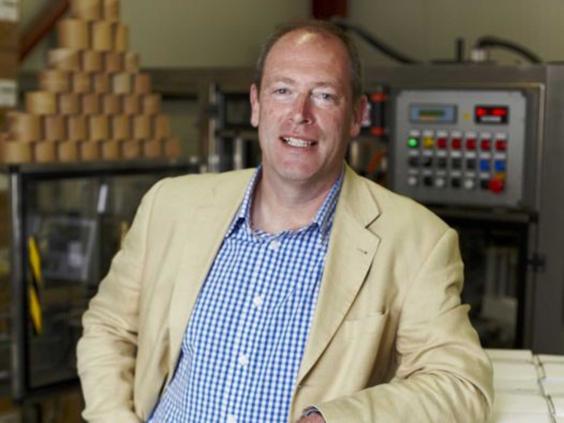 According to Roger Protz, editor of Camra's Good Beer Guide, the boom in British lagers comes "hot on the heels" of a "general trend [in] drinking [of] seeking out beers with more character and flavour".
"People are starting to realise that things like Carlsberg and Stella Artois don't delivery anything in terms of flavour. That's why we're seeing places like the Freedom lager brewery in Staffordshire doing so well and getting into so many pubs," he said.
Frazer Thompson, the chief executive of Chapel Down winery, says sales were up 60 per cent on last year. Mr Thompson, who worked for Heineken before going "in search of flavour", attributes the rise in popularity of Curious Brew to a "new focus on ingredients and taste".
"From local food to English wine, people are looking for new sensations of taste," he says. "The old industrial reason to drink beer to quench your thirst no longer exists when most us spend our days sitting at desks. We are now looking for the same thing in lager that we do in wine – something that's not just a ritual but that we can enjoy for its taste."
Real-ale brewers are also turning their hands to lager. Even the 168-year-old ale giant Fuller's has launched a "flavoursome" lager, and according to the Society of Independent Brewers it is among the 16 per cent of traditional ale breweries now "regularly producing lager".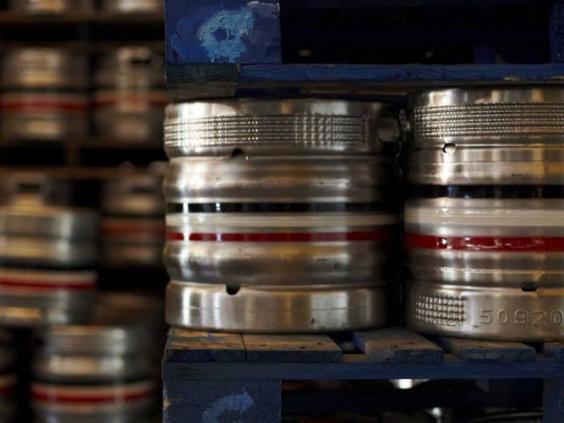 Rhanna Turberville, 25, head brewer at the Shetlands Lerwick Brewery, produced 60 Degree North after spotting the trend. "Our lager is quite hearty because we saw a gap in the market for flavoursome lagers. And, unlike many people, we mature for at least four weeks at 10C which, with Shetland's soft water, makes a perfect brew."
It's not just pubs and high-street supermarkets stocking these new, tastier brews. Schiehallion lager is now stocked at Harrods and high-end hotels including Mandarin Oriental in Knightsbridge.
"It's unbelievable what's happened this year; our sales have trebled," said Toby Knowles, Harviestoun's managing director. "The chaps at the Campaign for Real Ale have even called us an ale so they can enjoy it.
"People just don't expect to have so much flavour in a lager. They expect something that's just cold and fizzy. Thankfully that's changing."
Reuse content