Starbucks has today unveiled its first new non-denominational winter holiday drink for five years – the Chestnut Praline Latte.
The sugary invention has apparently been introduced to provide competition for the Pumpkin Spice Latte, a sickly-sweet offering that has divided opinions in the US and is now gaining serious ground in Britain.
According to the coffee chain, the Chestnut Praline Latte has been two years in the making, and consists of an espresso shot mixed with "caramelised chestnut" syrup, steamed milk, whipped cream and a sprinkling of "spiced praline crumbs".
As with the pumpkin-free Pumpkin Spice Latte, neither the "chestnut" nor "praline" elements of the new drink contain any actual nuts – presumably to open up the potential market for the drink to those with allergies.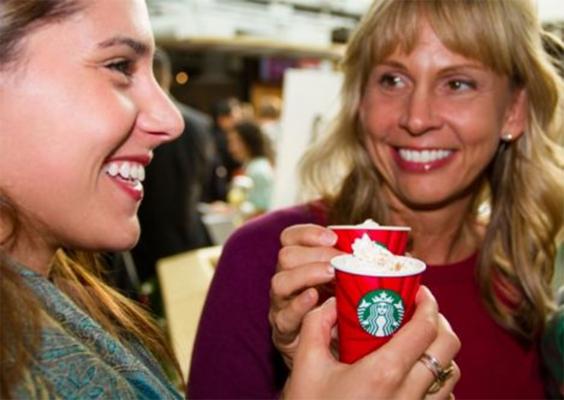 Starbucks said the drink combines nutty chestnut flavour with brown sugar and spice – the "quintessential flavour of the holiday season".
It was trialled across a few American stores last year, but is now being rolled out across the US and Canada.
Those who have tasted the Chestnut Praline Latte said it was variously "not as painfully sweet as the PSL (Pumpkin Spice Latte)", "not as sweet as vanilla but with a subtle spice" and "made out of liquid metal". Attempts have already been made to provide recipes to make your own – using actual nuts.
Drinks to keep you warm this Christmas
Drinks to keep you warm this Christmas
1/4 Gingerbread latte

Espresso with steamed milk and gingerbread flavored syrup, topped with spice-infused whipped cream, is a new Christmas favourite and can be found in many coffee shops durind the festive period

Corbis

2/4 Chai tea latte

Chai latte is a much a loved, very sweet drink offered in all the main coffee shop chains. The real version is less sweet, and more spicy - perfect for the cold weather

3/4 Pumpkin spice latte

Pumpkin spice, the combination of cinnamon, clove, nutmeg (and no actual pumpkin), now flavours lattes and can be found in many coffe shops around the world

4/4 Chestnut praline latte

Starbucks has unveiled its first new non-denominational winter holiday drink for five years – the Chestnut Praline Latte

Starbucks
Sadly, reports like those are the closest people in the UK will get to being able to try one. Like with the PSL, it is likely to be a few years before the CPL makes the move across the Atlantic.
Starbucks UK confirmed to The Independent that there are "no plans to launch the Chestnut Praline Latte" in Britain.
"The new drink for us in the UK is the Honey and Almond Hot Chocolate which launched on Tuesday 4 November, alongside returning festive favourites – Starbucks Eggnog Latte, Toffee Nut Latte and Gingerbread Latte," a spokesperson said.
Somehow, that's just not quite as exciting.