Starbucks is to introduce the flat white, as part of its plans to woo serious coffee drinkers. But the plans could be foiled by the fact that Americans don't know what the drink is — and neither does anybody else, really.
The flat white has long been missing from many American coffee shops, but has steadily been catching on. But nobody is really sure what it is.
The announcement that the drink would arrive on January 6th was followed by a run of explainers telling American coffee-drinkers what goes into a flat white.
Visitors to the US and Australia often complain about the lack of flat whites, according to baristas, and the coffee is also catching on among pickier American coffee drinkers.
The lack of proper coffee has been blamed for Starbucks failure in Australia, which claims to have invented the flat white in the 1980s. Starbucks sold its last 24 shops in the country last year.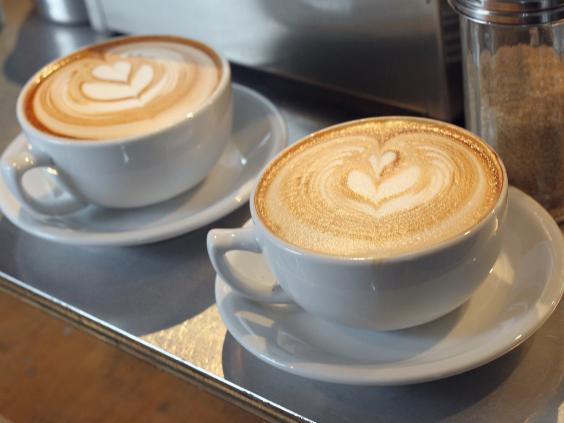 "Its failure in the Australian market was put down to trying to open too many stores too quickly, and trying to impose its weak, syrupy products in a market that prefers strong, espresso-based coffees," wrote news.com.au.
But Americans might not have it entirely wrong, since there are a number of different things that flat white can mean.
The key parts are espresso shots, plus a small amount of foam. The foam is less than in a cappuccino, and usually drier, which is where the "flat" part of the name comes from.
Some have even claimed that the Americans already have the coffee that everyone else calls a flat white. "The American latte is nearly an exact replica of what we call a flat white," claims coffee writer Jennifer Murray.
The Starbucks one will feature two "ristretto" shots, a smaller and more concentrated version of an espresso shot, plus a thick milk called microfoam. The microfoam is the key part of the flat white, Allie Caran, who gives classes at the Brooklyn branch of Australian coffee brand Toby's Estate, told Bon Appétit.
Drinks to keep you warm this Christmas
Drinks to keep you warm this Christmas
1/4 Gingerbread latte

Espresso with steamed milk and gingerbread flavored syrup, topped with spice-infused whipped cream, is a new Christmas favourite and can be found in many coffee shops durind the festive period

Corbis

2/4 Chai tea latte

Chai latte is a much a loved, very sweet drink offered in all the main coffee shop chains. The real version is less sweet, and more spicy - perfect for the cold weather

3/4 Pumpkin spice latte

Pumpkin spice, the combination of cinnamon, clove, nutmeg (and no actual pumpkin), now flavours lattes and can be found in many coffe shops around the world

4/4 Chestnut praline latte

Starbucks has unveiled its first new non-denominational winter holiday drink for five years – the Chestnut Praline Latte

Starbucks
The flat white will join Starbucks' menu as a permanent drink, rather than a limited edition part of the menu, from January 6th. It will be available at all Starbucks stores in the US.
The move is the latest attempt by Starbucks to win over coffee drinkers. In December, it announced its high-end Reserve Roastery and Tasting Room, a posher version of its normal stores that will sell more expensive coffee.