A teenager in Manchester has claimed that McDonald's staff told her the fast food chain was "not allowed to serve homeless people" due to a new "policy" when she tried to buy breakfast for a man she saw living on the streets.
Charlotte Farrow, 19, told the Manchester Evening News that she saw the man while walking past the McDonald's on Oxford Road in Manchester on her way to work, and decided to stop and buy him some food.
The pair queued up inside the fast food chain, and when the homeless man tried to take out some of his own money in preparation to pay for the food, Farrow stopped him and told him she would be paying.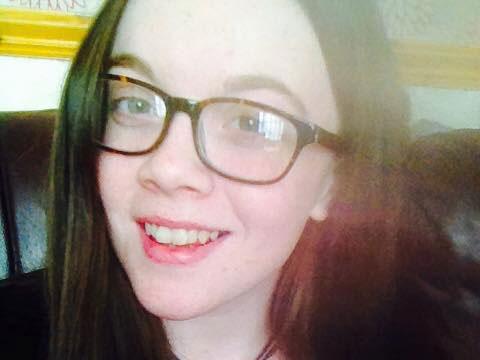 But then Farrow says she was told about the "policy" by the restaurant's supervisor: "He said the business manager told them they weren't allowed to serve homeless people. They said it was a new policy," Farrow said.
Farrow told the newspaper the situation was "completely immoral" and "extremely judgemental".
Both she and the elderly man were served food after the initial dispute, and McDonald's has apologised for the situation, stating there is no such policy to refuse service to homeless people.
A spokesperson for McDonald's said staff had since looked over CCTV footage that shows the homeless man had already been served before Farrow entered the premises. The footage later shows both Farrow and the man being served.
McDonald's meals around the world
McDonald's meals around the world
1/14 Black and White burger, served in China, Hong Kong and Taiwan

The black burger contains beef and onion topped with black pepper sauce, while the white burger contains chicken with lettuce and a spicy sauce

2/14 McCurry Pan, served in India

A bread bowl filled with chicken curry

3/14 McBaguette, served in France

Baked in a ciabatta roll and topped with emmental cheese

4/14 McLobster, served in Canada

Only served in summer...

5/14 Shrimp burger, served in Japan

Prawn-filled burger topped with thousand island sauce

6/14 Das Nürnburger, served in Germany

Three Bratwurst sausages served with mustard inside a soft white bun

7/14 Prosperity Burger, served in Malaysia

Meat, meat, meat, onions and black pepper sauce

8/14 Chicken Maharaja Mac, served in India

9/14 Cheese Fondue (left) and Carbonara Burger (right)

Served only in Japan

10/14 Pasta Zoo

Australia and New Zealand's take on the Happy Meal

11/14 Deluxe Breakfast roll, served in Australia

With bacon, hash brown an egg and spicy tomato

12/14 McBeer

Found in all good McEuropean restaurants

13/14 McAloo Tikki, served in India

14/14 Kiwi stick, served in Italy
"Both the customer and the gentleman she was buying food for were served. It is not a McDonald's policy to refuse to serve homeless people and all staff have been reminded of this," the spokesperson added.
While the homeless policy proved false, McDonald's has introduced a controversial new policy in its Cambridge restaurants that could see customers breathalysed before they are allowed on the premises, in a bid to stop alcohol-fuelled crime in the city.
The new policy has seen security staff given testing kits to determine if a customer is more than twice over the drink driving limit, and would give staff the ability to turn away violent or aggressive customers.
Reuse content