We love novelty here in London. Cereal bars… owl bars…restaurants dedicated to bread sticks where you have to recite The Jabberwocky in its entirety to be let in, that sort of thing.
Now Dirty Bones in Kensington has found a spectacularly wacky way of incorporating nostalgia for your favourite childhood crisps into its menu, lining its drinks with it.
Following on from its Dirty Flatliner – a blood orange liqueur, tabasco and tequila shooter with a Monster Munch crumb - comes the Dirty Mary.
A twist on a classic Bloody Mary, it sees vodka, tomato, orange, lemon, chilli sauce and pickle juice mixed with fresh mint and dusted with a rim made from sour cream Pringles (obviously the best flavour of Pringles).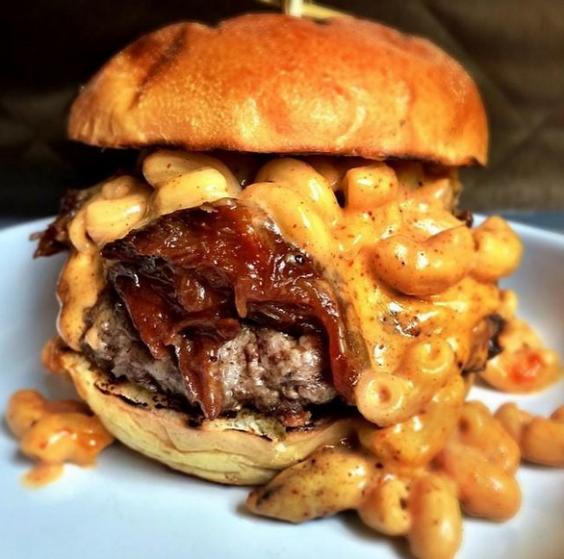 The cocktail is one of a bunch of new additions to its menu, along with a burger topped with pulled beef short rib and mac & cheese (above) and a hot dog slathered in pulled pork and jalapeño cheese sauce.
Reuse content