Muttar paneer
Serves 4 or more as part of a multi-course meal
This is an authentic Punjabi muttar paneer recipe but with a British twist. In this version, the sauce is blended until silky smooth. We do like our smooth sauces here in the UK. It's worth noting that this sauce is not limited to paneer and peas. It goes well with so many other main ingredients. Prawns (shrimp), chicken, bite-sized pieces of seekh kebab... If you think it sounds good, it will be. 
1kg paneer, cut into 4cm cubes 
1 tbsp rapeseed oil 2 tbsp garlic and ginger paste *
1 tsp salt 
Juice of 1 lemon
2 tsp chilli powder
5 tbsp Greek yoghurt, whisked
1⁄4 tsp garam masala
For the sauce
3 tbsp rapeseed oil or seasoned oil
4 green cardamom pods, lightly bruised 
2 cloves 1 bay leaf 2 large onions, finely chopped
3 tbsp garlic and ginger paste *
1.2kg tomatoes, halved
2 tbsp raw cashew paste
1 tbsp chilli powder, or to taste
2 fresh green chillies, quartered
150g (1 cup) frozen peas
5 tbsp single (light) cream
¼ tsp garam masala
80g cold butter, diced
Juice of 1 lemon
2 tsp dried fenugreek (methi) leaves, crushed
Salt 
Put the paneer in a bowl with the oil, garlic and ginger paste, salt, lemon juice and chilli powder, and mix gently to coat. Set aside for about 15 minutes then stir in the whisked yoghurt and garam masala. Leave to marinate while you prepare the tomato sauce. In a large saucepan, heat the oil until hot. Toss in the cardamom pods, cloves and bay leaf, and sizzle for 30 seconds. Add the onions and fry for a further 3 minutes until soft and translucent but not browned. Stir in the garlic and ginger paste. 
Fry for another 30 seconds, stirring, then add the tomatoes, 125ml water and the cashew paste. Let this come to a simmer and cook until the onions and tomatoes break down into a thick sauce, about 5 minutes. Using a jug or hand-held blender, blend until super smooth, about 3–4 minutes. Return the sauce to the pan and stir in the chilli powder and green chillies. Let this all come to a mild bubble then add the paneer cubes and peas, and heat through for about 2 minutes (if you cook the cheese too long, it will begin to disintegrate into the sauce, so watch carefully). 
To nish, swirl in the cream and garam masala, then stir in the cold butter one piece at a time. Stir in the lemon juice and check for seasoning, adding salt to taste. Top with the dried fenugreek leaves and serve. 
TIP: My pan-fried paneer (see page 30) and grilled paneer can be substituted for the raw marinated paneer with equally tasty results.
* Garlic and ginger paste
Makes 15 generous tbsp
Garlic and ginger paste is used in almost every curry. It's so easy to make and tastes far better than any commercially available alternative. If you would like a little more control over the amount of garlic and ginger that go into your creations, make a separate garlic paste and/or a ginger paste in the same way. 
150g garlic, chopped 
150g ginger, peeled and chopped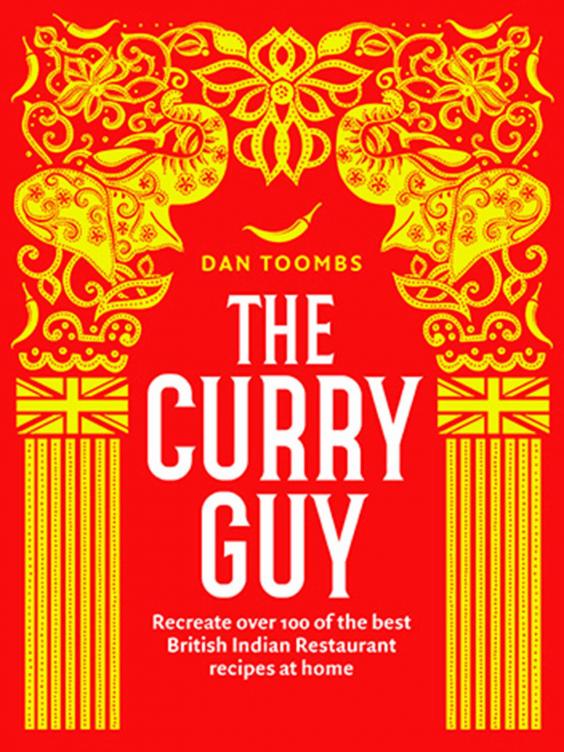 Place the garlic and ginger in a food processor or pestle and mortar and blend with just enough water to make a smooth paste. Some chefs finely chop their garlic and ginger instead, which is a good alternative to making a paste. Store in an airtight container in the fridge for up to 3 days and use as needed. If you're planning a curry party, go ahead and get this job ticked off early. I often make larger batches of pastes and freeze them in ice cube trays. Frozen cubes can be transferred to airtight plastic bags in the freezer, ready for when you get that curry craving. Be sure to let them defrost a little first. 
The Curry Guy by Dan Toombs (Quadrille, £12.99) Photography © Kris Kirkham 
Reuse content