St John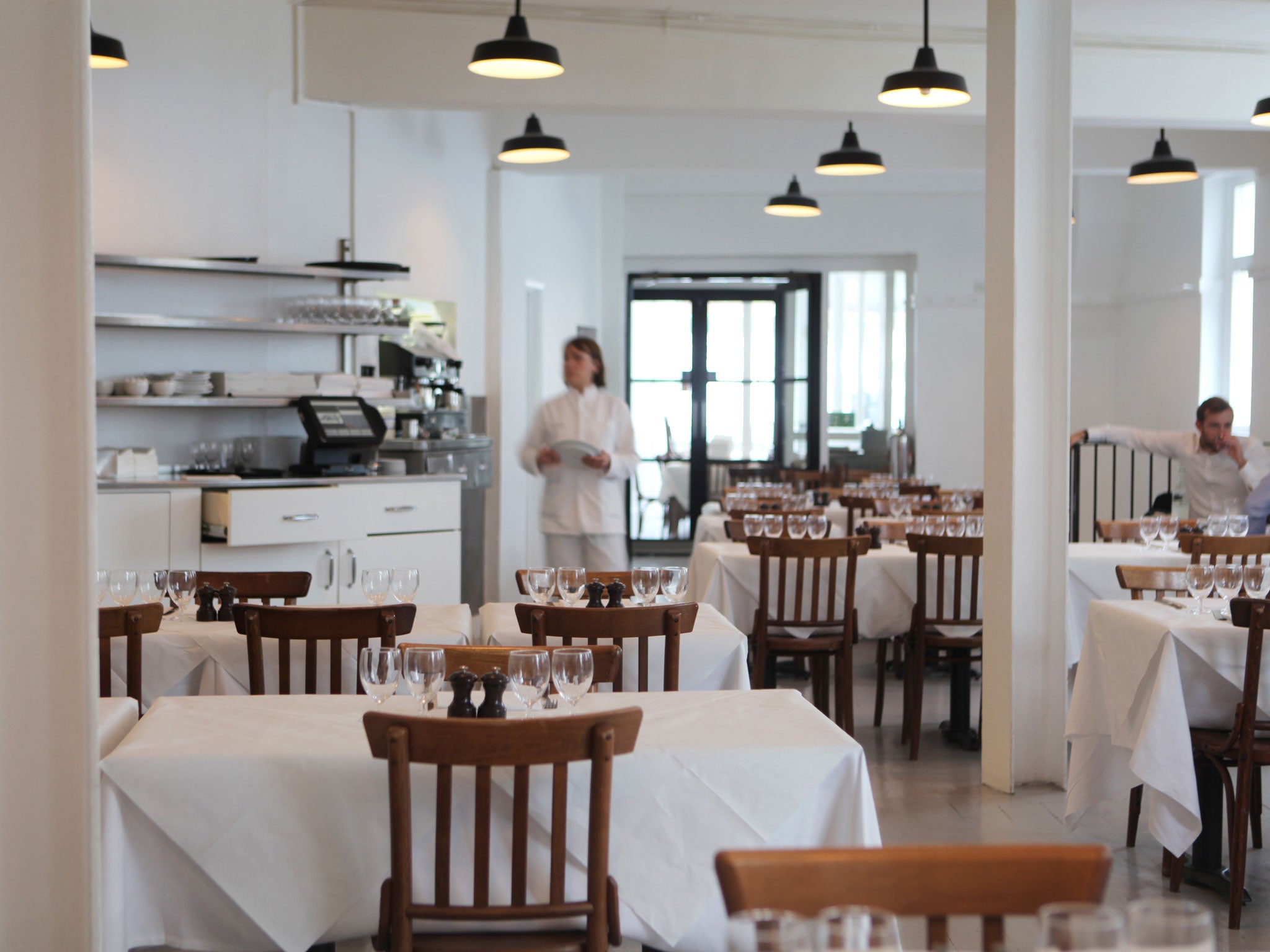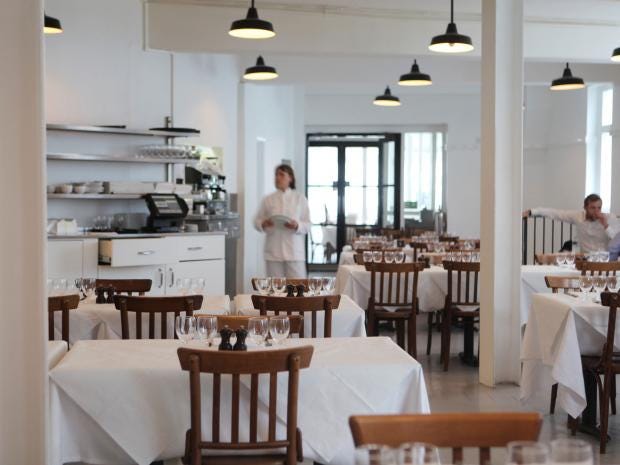 St John is a flawless restaurant in an unimprovable setting which serves perfect food and drink at stupendously affordable prices
For my final review, a place I return to again and again that has given me endless pleasure, says Amol Rajan
One principle, simple but overwhelmingly strong, has governed my approach to food from the moment I started on solids: save the best until last.
This principle informs every meal I have, every day. One of the main reasons I am completely unsuited to public office is that the strength of my allegiance to it makes me do embarrassing things when I'm out of the house, as well as when I'm in it. I eat around the egg yolk, then have the yolk in one. With pizzas, I eat all the crust first, then work my way to the middle. When it comes to Victoria sponge, I eat the top and bottom of the sponge, leaving just the jam and cream for a final flourish.
This is my last restaurant review for this magazine. Five years ago, that shimmering pearl of a human being called Lisa Markwell came over to the Comment desk where I then sat, said that another writer had just filed a review that included 400 words copied and pasted from an earlier submission, and given that I was interested in food, would I like to try my hand at this reviewing lark?
Life changed. Since then, I've reviewed more than 100 places, from Chester to Chagford, from Whitstable to Padstow and Shrewsbury, and having never given a 10/10, I've decided to be true to my beliefs in saving the best until last here, too.
St John in Clerkenwell is a flawless restaurant in an unimprovable setting which serves perfect food and drink at stupendously affordable prices. I'm not talking about the restaurant here, though that's good; I'm talking about the bar, with its stripped-back whitewash walls and bakery churning out hot, fresh puddings and loaves.
This, Fergus Henderson's greatest triumph (amid stiff competition), is where my wife Charlie and I go whenever we can. It's our place. I've had perhaps 30 meals here, and 100 dishes, and not a single dud among them.
It's what you've heard and read about: nose-to-tail, proper English grub, with fantastic ales, bin ends, and cocktails thrown in if you ask nicely, including the best whisky Old Fashioned in London (beating Rules). It also has the single best dish served in Britain, in my humble opinion. Before we get there, here's what a typical meal looks like, from our most recent visit.
Magnificent Welsh rarebit with lashings of cheese and mustard on white toast (£6) is a very filling starter, and is followed by crunchy smoked sprats with potato and dill (£8.70) and – my personal favourite – devilled kidneys (£8.50), cooked to the nanosecond, so that they're still quite hard but full of that iron aroma of high-grade offal, served on toast and doused with a salty gravy.
That would be one perfect meal. Here's another: beetroot, red cabbage, chervil and crème fraîche (£8), a happy marriage of colours, flavours and textures; sloppy, gelatinous bone marrow served on toast, drowning in butter and with fresh parsley salad to cut through the grease (£8.50); and tender, cold roast Middle White pork and dandelion (£9.20).
Then there's a semifreddo-ish chocolate and pistachio terrine (£8.90); and a malt and burnt cream number (£9.80), which is a kind of nostalgic, Horlicks-flavoured crème brûlée. But the best dish, the one worth travelling from Manchester or the Moon for is one you can do at home, though not as well: Eccles cake and Lancashire cheese (£8.30), an amazing alliance of flaky but substantial pastry, tightly packed mincemeat exploding with sweetness and joy, and a crumbly, pungent slice of north England's finest.
We critics are always asked for recommendations. I honestly believe Brunswick House is London's best restaurant, but I'm biased, because it's run my dear friend Jackson Boxer. His place aside, it's to this temple of gastronomy that I always refer. Deeply, reassuringly unsophisticated, it is everything a restaurant should aspire to be.
Or possibly not. If I have any qualification for this job, it's that I know how little I know, and have tried at all costs to avoid sounding like a ponce. Talking of which, heartfelt thanks to Rob, Mike and Simmy for being such great editors, to you for taking an interest in my ramblings and misadventures, and to Lisa, for being such an inspiration to us all.
10/10
St John, 26 St John Street, London EC1, Tel: 020 7251 0848. £90 for two, with wine
Four more Great British plates worth travelling for
South Indian thali at Saravanaa Bhavan
A dozen mini dishes in Tooting that form a plate of hot, sour, spicy Tamil goodness for £6.95.
Truffle and cheese toast at Spuntino
You do need to like truffle, and cheese, for this; but if you do, head to Rupert Street in Soho.
Roast seafood platter
At both J Sheekey in Covent Garden and at Mayfair's Scott's, the platter for two is as good as date food gets.
Ricotta ravioli at The Three Horseshoes
Cooked al dente, smothered in butter, sage and Parmesan at this Madingley, Cambridge, fixture.
Reuse content
Comments