In what's likely to be the tech giant's company's last major launch event this year, Apple revealed two new iPads and a high-resolution screen iMac desktop computer. Some details had been leaked the night before – by Apple, accidentally! – in an online guide to using Apple products that had been published on iTunes. The piece was quickly amended but by then the world knew we were expecting the iPad Air 2 and iPad mini 3.
At the company's Town Hall auditorium in its Cupertino HQ, CEO Tim Cook announced that the new payment system Apple Pay, where iPhone users could pay for purchases with their mobile phones, launches in the US on Monday.
Another exec, Craig Federighi, in a presentation that rivalled Vegas headliners for its (actually quite funny) jokes, detailed software updates.
But the big news was the new hardware. Last year's iPad Air was thinner than a pencil. This time around the iPad Air 2, available in a gold colour as well as silver and space gray, is 18 per cent thinner still, just 6.1mm thick and, Apple claims, the world's thinnest tablet.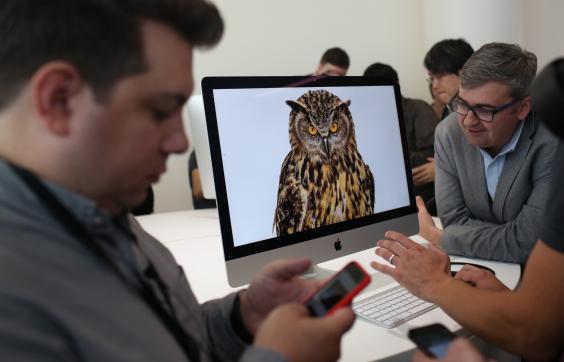 A faster processor similar to the iPhone 6 but optimised for the bigger screen, was also announced. After the presentation, in a demo area, we got to feel the new iPad. In the hand, the iPad Air 2 was astonishingly thin, so much so that it's hard to see how even a smaller-screened tablet could seem more portable.
The new feature that was most requested, we were told, was Touch ID, the slick fingerprint sensor on the iPhone 6. It's at the heart of the Apple Pay, system, though on the iPad Air 2 it's only for online purchases – well, do you really want to lug a tablet round the shops with you?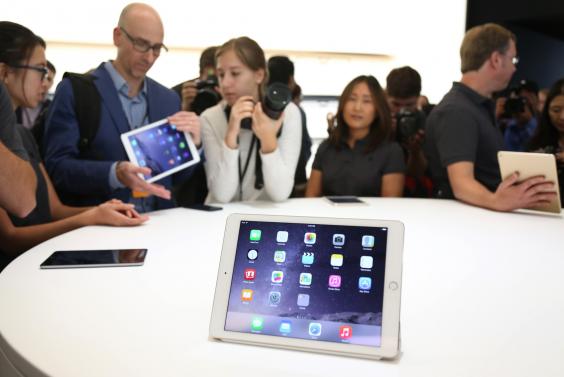 Apple also quickly announced the iPad mini 3, its 7.9-inch screened tablet. This retains last year's look and weight but now includes Touch ID. Both are available from next week with prices starting at £319 for the smaller screen, £399 for the larger – the same starting prices as last year's models.
At first these new models seem like gentle upgrades, but in the flesh the lightweight, thin iPad Air 2 is something of a revelation.
Finally, there was the iMac desktop computer, updated with a new screen. The 27-inch iMac will have 14.7 million pixels on its screen. It's certainly a seeing-is-believing experience with text as sharp as print and photos and video with astonishing clarity. It's not cheap, (from £1,999) but the screen is detailed, rich and eye-poppingly sharp.
Reuse content