Apple's unveiling of the new Apple Watch was typically effusive, but for all the features and details brought into the spotlight there was one critical component that was never mentioned: battery life.
Along with creating a user interface that works on a small screen (Apple's screens are 1.5-inches and 1.6-inches) battery life has been one of the main problems for smartwatch makers to overcome.
Apple is apparently confident that it's 'digital crown' system makes the Apple Watch simple to navigate, but everything we heard at the launch event indicates that the device's battery watch is not exceptional.
At the moment the standard battery life for smartwatches is no more than a day, with some particularly flashy models (like Motorola's Moto 360 for example) not even managing that, collapsing sometime in the middle of the afternoon like a retiree after a particularly boozy lunch.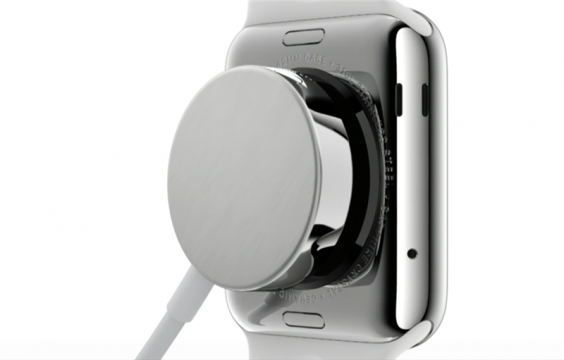 The only smartwatches that do last multiple days are those like the Pebble which use black and white screens which aren't touch-activated and are running pretty simplistic operating systems. The Apple Watch has none of these.
If Apple had had some good news on the battery life front you can bet they would have talked a lot about it, instead there was much more attention on their new wireless charger – a lovely looking stethoscope-like thing that magnetically clips onto the underside of the Apple Watch.
Of course, recharging our gadgets every evening is something we're used to (most of us keep our mobiles on our bed-stand anyway) but will the Apple Watch's other features be enough to overcome this inconvenience? We'll have to wait and see.
In pictures: Apple Watch
In pictures: Apple Watch
1/19 Apple Watch

Media and guests take a close look of the new Apple Watch

Getty Images

2/19 Apple Watch

Tim Cook introduces the new Apple Watch

3/19 Apple Watch

Apple CEO Tim Cook announces the Apple Watch

4/19 Apple Watch

Tim Cook with a side view of new Apple Watch

5/19 Apple Watch

Tim Cook explains the use of the screen on the new Apple Watch

6/19 Apple Watch

Apple Watch

7/19 Apple Watch

Apple Watch

8/19 Apple Watch

Apple Watch

9/19 Apple Watch

The many faces of the Apple Watch

10/19 Apple Watch

Share the beating of your heart with the Apple Watch

11/19 Apple Watch

Send a finger-drawn image

12/19 Apple Watch

The crowd use their devices to capture the Apple Watch

13/19 Apple Watch

Apple Watch

14/19 Apple Watch

Apple Watch

15/19 Apple Watch

The Digital Crown to magnify content on a small display

16/19 Apple Watch

Sensors to detect pulse rate

17/19 Apple Watch

Options for custom materials include gold

18/19 Apple Watch

The Digital Crown brings you to your apps

19/19 Apple Watch

The Activity app tracks three aspects of movement
Reuse content