Apple has finally unveiled its first ever smartwatch, the Apple Watch. The device is available in two sizes and with a whole range of customizable straps and cases - but how does it stack up against the competition?
Well, for a start, it's an Apple device - that means it won't work with Android phones and it uses its own unique user interface (unlike the majority of smartwatches on the market that use Android Wear).
The Apple Watch comes with a sapphire display, wireless charging, a built-in mobile payment system (Apple Pay) and it works as a fitness tracker too - with a motion sensor and heart-rate monitor to track movement and activity.
It can also play music, be used as a remote for Apple TV or your iPhone camera, and there's all the usual email, call and text notifications. Essentially, it does a lot - but it's going to cost you, with prices starting at $349 (£216) and users needing to own an iPhone 5 or newer.
Lets take a quick look at the other smartwatches available: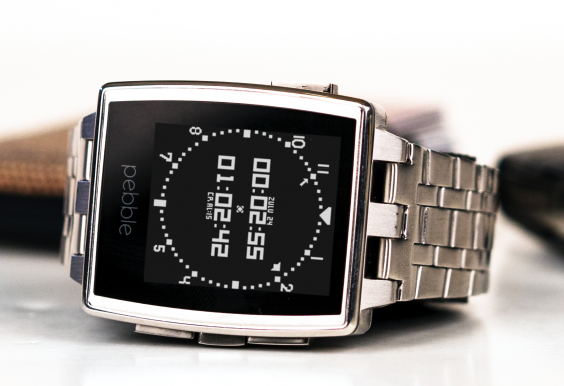 Pebble Steel
Black and white screen
Works with iOS and Android
Seven day battery life
It's not touchscreen and there's no voice activation but the Pebble is certainly the most functional smartwatch – working with any phone for a week straight. The display uses the same e-ink technology as the Kindle, and users can choose between the premium Steel (£300) or the plastic, chunkier (but still good looking) original Pebble (£125).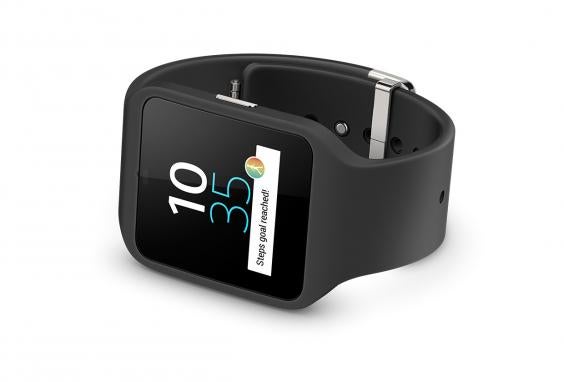 Sony Smartwatch 3
4GB internal storage for music
LifeLog fitness tracking app
Android Wear for voice search and more
Costing around £180, Sony's Smartwatch 3 with its bright plastic strap is a bit of an overpriced fitness tracker. The 4GB storage is useful for listening to music while out on a run, but fitness fanatics would probably better off with the company's SmartBand Talk – which doesn't run Android Wear, but comes with a longer-lasting e-ink screen.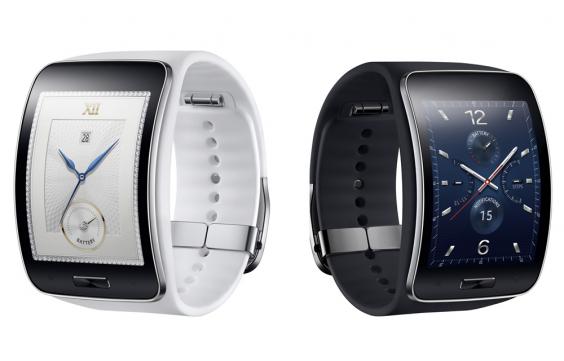 Samsung Gear S
Built-in 3G connection
Bright, 2-inch SuperAMOLED screen
Heart rate monitor
Samsung's sixth smartphone is the most independent of the bunch, able to take calls, send texts and receive messages without a connected smartphone. However, Samsung's decision to use their own Tizen operating system means no Google apps and that two-inch screen may be bright, but it's also super chunky.  No word on price yet.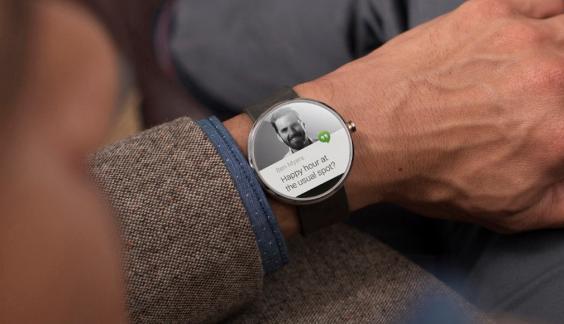 Motorola Moto 360
Beautiful construction
Wireless charging
Heart rate monitor
With its plain leather strap and circular brushed steel watch-face, the Moto 360 is sleek and minimalist. It's got all the advantages of Android Wear for the price of £200, but a chunky design (the screen is 1.8-inches across) and a battery life of less than a full day make it more than a little impractical.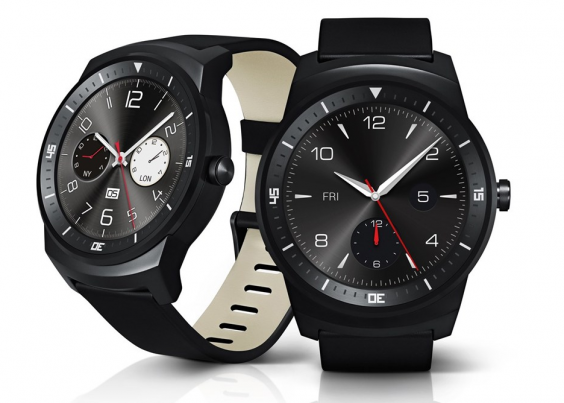 LG G Watch R
Luxury-inspired looks
Standard 22mm watch strap
All day battery
The G Watch R takes the Moto 360's crown by being more circular (the 360 has a slight divot at the bottom) and more like a normal watch with its standard 22mm pin strap. However, there is a thick bezel (not good for thinner wrists) and the battery life reportedly isn't much better than the Moto 360's. Expect a minimum retail price of £200.
Reuse content