Apple has given the first indications of how its smartwatch, due to be released next year, will work — outlining the more complicated than expected ways that wearers will interact with their iPhone-connected wristwear.
Apple released its design guidelines for Apple Watch apps, as well as the WatchKit software that will allow developers to make apps for it, outlining the ways that apps will work on the smartwatch and how users will interact with its small screen.
The documents confirm that Apple Watch's features will be greatly reduced if it is not paired with a iPhone, in part because the watch relies on the phone for some of its processing power. "As the wearer interacts with the Watch App, Apple Watch and iPhone pass information back and forth," Apple says in the documents.
At launch, there will be three ways that apps will be able to use the watch. Developers can get use Glances, which pop up with read-only information, and notifications that users can interact with.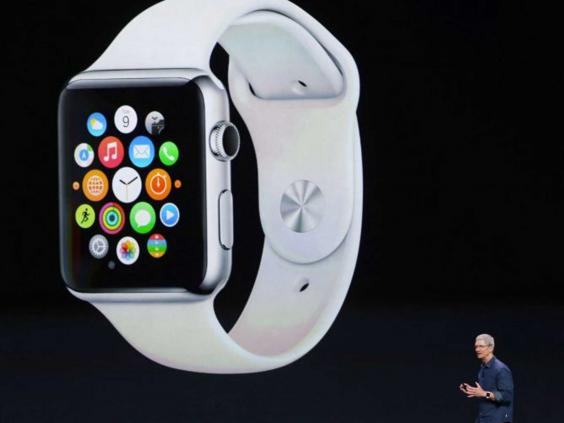 Companies such as ESPN and Instagram have already started developing apps for the watch, Apple said.
"Apple Watch allows us to make the Instagram experience even more intimate and in the moment," said Kevin Systrom, co-founder and CEO of Instagram. "With actionable notifications you can see and instantly like a photo or react with an emoji."
In pictures: Apple Watch
In pictures: Apple Watch
1/19 Apple Watch

Media and guests take a close look of the new Apple Watch

Getty Images

2/19 Apple Watch

Tim Cook introduces the new Apple Watch

3/19 Apple Watch

Apple CEO Tim Cook announces the Apple Watch

4/19 Apple Watch

Tim Cook with a side view of new Apple Watch

5/19 Apple Watch

Tim Cook explains the use of the screen on the new Apple Watch

6/19 Apple Watch

Apple Watch

7/19 Apple Watch

Apple Watch

8/19 Apple Watch

Apple Watch

9/19 Apple Watch

The many faces of the Apple Watch

10/19 Apple Watch

Share the beating of your heart with the Apple Watch

11/19 Apple Watch

Send a finger-drawn image

12/19 Apple Watch

The crowd use their devices to capture the Apple Watch

13/19 Apple Watch

Apple Watch

14/19 Apple Watch

Apple Watch

15/19 Apple Watch

The Digital Crown to magnify content on a small display

16/19 Apple Watch

Sensors to detect pulse rate

17/19 Apple Watch

Options for custom materials include gold

18/19 Apple Watch

The Digital Crown brings you to your apps

19/19 Apple Watch

The Activity app tracks three aspects of movement
There will be a range of ways to interact with the watch — far from the simplicity of other Apple devices — including taps, swipes from the edge of the phone, the use of the digital crown and buttons on the side of the watch, lifting up the watch and looking at it for a long or short amount of time, and Siri.
There will be no way of interacting with the watch that isn't one of the 15-or-so gestures laid out in the documents, because developers won't be able to create third party gestures.
There will be two sizes of Apple Watch, with potentially more to come. There will be one 38mm device, and another with a screen size of 42mm, and each has different screen resolutions. But the Apple Watch software is programmed to fill whatever space it's being used on, leaving room for further additions in the future.
The watch features a new font, named San Francisco. The font has been designed by Apple to be read on the watch's small screen, and gets more complicated as it gets bigger, Apple said.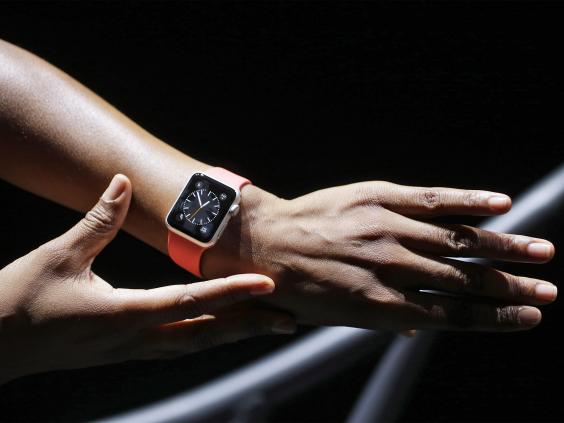 Full Apple Watch apps won't be available until next year —at launch, all of the third-party apps on the phone will be extensions of existing phone apps.
When the Apple Watch was launched, the company suggested that it would be released in 'early 2015'. It is unlikely to be released before Spring, according to leaked transcripts.
The Apple Watch, which is likely to have a battery life that only lasts a single day, could cost as much as $5,000 for the solid gold version.
But the new guidelines didn't seem to be enough to inspire rapper Pusha T, who released a new track criticising the Apple Watch on Tuesday, as WatchKit was released. "Mami trying to land a Sinatra/So she don't fuck n****s with Apple Watches/Cuz Rolex shoppin' is more exciting," he says, in the Kanye West produced track.