Apple's annual developers' conference (WWDC) has been overshadowed a little this year by the company's $3bn acquisition of Beats, but Apple fans (and haters) will still be looking to San Francisco to see what the iPhone maker has for us next.
For those of you looking to watch the news as it unfolds you can head over here to see a livestream of the event (starting at 6pm GMT) but if you can't get enough Apple speculation, here's what we think we're going to see at this year's WWDC:
iPhone? iWatch? Apple TV?
The launch of a new piece of hardware is what the tech world wants most from Apple but it's extremely unlikely to happen at WWDC. This is an event focused on giving developers new bits of software to work with - not new gadgets for consumers.
However, new products are expected to be unveiled this September, and we're expecting to see two new iPhones with screen sizes of 4.7-inches and 5.5-inches. An updated Apple TV could be possible, although some analysts have argued that there just isn't enough profit to be had in the industry, and if Apple does make anything for the living room it's likely to be a cheap, Chromecast-style dongle.
iOS 8
The big announcement at last year's WWDC was iOS 7: a radical overhaul of Apple's mobile operating system that famously chucked out skeuomorphisms (designs that look like real life objects) in favour of a more abstract visual language.  
Any improvements offered by iOS 8 will be more incremental than this, although it's likely we'll be getting a closer looking at Healthbook; a new application that helps users track various health metrics. Leaked images of the app have shown a card-based system, with various categories including blood sugar, heart rate and oxygen saturation.
The question is: how will Apple get all this information - through third-party products or via a device of its own?
OS X
Although desktops and laptops are only a small part of Apple's business there are still more Mac users out there than ever before and many are expecting a redesigned desktop operating system that takes its cues from iOS 7.
This would mean less shadows and 3D icons and more white space and a new system font – something more minimalist and a little sleeker. As with the leap from iOS 6 to 7 any changes will be met with an outcry from certain portions of the internet, but for Apple an overhaul looks necessary to keep OS X feeling relevant.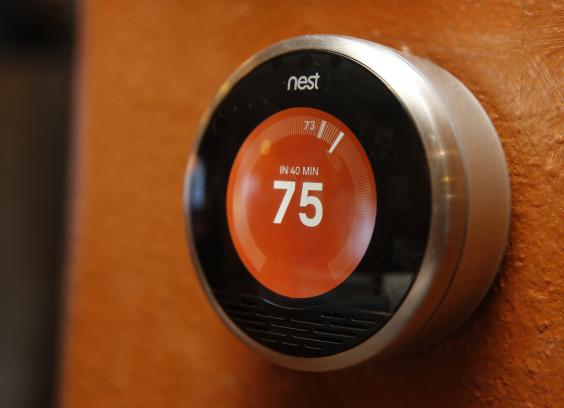 Smart home
Following a report in the Financial Times (paywall) that Apple has been in talks with hardware manufacturers about building "smart home" appliances, it seems pretty certain that the company will use WWDC to outline its vision for the connected home.
What does this mean exactly? Well, most predictions focus on a certification scheme (similar to the 'Made for iPhone' system) to make sure thatall those internet-connected light bulbs and washing machines meet the company's standards.
This will help deal with one of the greatest problems facing the 'smart home' – fragmentation – and clear the way for Apple to use the iPad or the iPhone as a central remote control, allowing users to swan around town, turning off lights back home and scheduling washing loads like some sort of domestic magician.
Apple will probably make it sound a little more exciting than this. 
Reuse content