Videogame developer Ubisoft has been criticized by gamers for the lack of playable female characters in its recently-announced title Assassin's Creed: Unity.
The game's technical director James Therien came under fire after telling technology journalists that adding a playable female character would have "doubled the work".
"It was on our feature list until not too long ago, but it's a question of focus and production," Therien told Videogamer.com. "A female character means that you have to redo a lot of animation, a lot of costumes. It would have doubled the work on those things. And I mean it's something the team really wanted, but we had to make a decision."
Therien's reasoning was met with derision online, with Assassin's Creed III animator Johnathan Cooper tweeting: "In my educated opinion, I would estimate this to be a day or two's work. Not a replacement of 8000 animations."
"Walk/run cycles and idles are the easiest way to define a character," said Cooper. "Everything else is androgynous."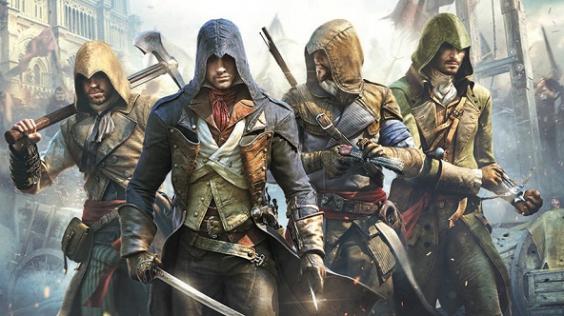 On Twitter gamers responded with dismay:
"We flew to Paris to model every single stone in the Notre Dame cathedral, but designing women is too much effort." -Ubisoft, probably.

— Christopher S. (@CGSaw) June 11, 2014
If you're disgusted by Ubisoft's attitude towards women - and you should be - don't stop at online discussion. Boycott their games.

— Matt Dillon (@geekplanetmatt) June 12, 2014
"Female bone structure is just different," says Joe Ubisoft. "Are there spiders in there? We just don't know."

— creeping horror (@redfivetwo) June 11, 2014
Writing for PC Gamer, Tim Clark summarised the situation by saying "the miserable sense here is of femininity as an optional extra," noting that it was laughable that a game costing tens of millions of dollars and involving nine separate studios would claim that they 'lacked resources' to represent half of the world's population.
Ubisoft has responded to the situation by saying that previous games in the series showed "diversity in our playable Assassins," although only a single character mentioned by the company was female - Aveline de Grandpré, who appeared in  Assassin's Creed III and IV.  
The New Statesman also pointed out that the lack of female characters is notable for a game set during the French Revolution, a time of social upheaval that saw one of the most famous assassinations in history; the stabbing of political theorist Jean-Paul Marat by Charlotte Corday.
The murder earned Corday the nickname the 'Angel of Assassination' and was immortalised by Jacques-Louis David's painting The Death of Marat but features nowhere in Unity – the latest game in a series that frequently portrays real-life historical events and characters.
However, for fans of equal representation in gaming there might be some good news on the horizon: rumours suggest the latest Legend of Zelda game might actually star Zelda instead of Link.