It seemed for a moment there like BlackBerry had figured out a path to success: new CEO John Chen confirmed that the company would be focusing on the enterprise market and recent fiscal reports included a surprise profit of $23 million. Then they go and make a square smartphone.
Okay, so it's only the screen that's a square (it's 4.5-inches across) but this gives the newly-confirmed BlackBerry Passport - previously codenamed 'Windermere' - a far wider profile than we're used to in our smartphones.
The device has already been dubbed a 'phablet for the business class' but many have pointed out that phablets are already aimed at the business class - although Samsung's devices don't have the secure reputation that BlackBerry's do.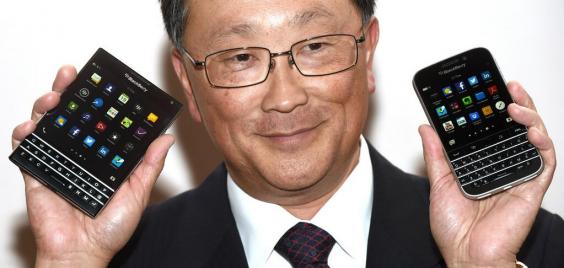 As well as a square screen, the Passport also fits in a full qwerty keyboard much like early Kindle models. BlackBerry are reportedly giving this gesture sensitive to add extra functionality (how this will be more convenient than whizzy auto-correct we don't know).
Other rumours suggest that the Passport will include 3GB of RAM and a 13-megapixel camera, and a developer listing for the device confirms that it has an impressive 1440x1440 resolution – meaning a pixel density of 453, outstripping the iPhone 5s's 326 ppi.
BlackBerry also recently announced that it had signed a deal with Amazon to give BlackBerry devices access to more than 200,000 Android-based apps through the Amazon app store.
There's bound to be a bit of shakey rendering in the transfer from the Android OS to Blackberry's, but it's still a big boost for the company's ecosystem which has been sorely lacking in any apps that look like even slightly entertaining.
Despite ourselves we quite like the look of the Passport, which has the old-school appeal of a chunky PDA and hammers home BlackBerry's getting-things-done schtick. However, we can't imagine it selling widely - it fit into a suit pocket but you'd never find it in a pair of skinny jeans. Will that bother BlackBerry? We don't think so.
Reuse content