How keen are you to receive notifications about your heart-rate throughout the day? What about regular updates on your exposure to the sun or prompts about how much you're eating?  Technology companies are betting that you'll want to know all this and more, with a host of big names and unknown start-ups all announcing new wearable products at CES this week.
Wearables are the various watches, bands, and badges that have been imbued with sensors and a Wi-Fi or Bluetooth connection. They watch the wearer's body in various ways and then report back – usually via a smartphone on app - on various bits of personal information.
They've become an increasingly familiar sight of late with fitness-focused devices that track users' daily activity appearing on wrists up and down the country.  However, the popularity of wristbands such as the JawBone UP and Nike+ FuelBand are only the beginning of the trend and at this year's Consumer Electronics Show there were plenty of new devices on display.
David Phelan tests out the Nike+ FuelBand to find out if the digital Mr Motivator can get him up and running
The category divisions for wearables are becoming a bit blurred, but broadly speaking there are smartwatches (a couple of premium designs, one from Meta and another from Pebble both premiered at CES); fitness trackers, and oddities that don't fit neatly elsewhere. Most of us know about the first two categories, so let's take at the third:
The Lumo Lift
Comprised of two sides - a metal oval kitted out with sensors (top in the picture above) and a square, magnetic front to keep it in place (bottom) - the Lift is clipped onto clothes and vibrates gently whenever it detects that the wearer is slouching. It also tracks activity and - like other fitness wearables - comes with a smartphone app to help users hit regular goals.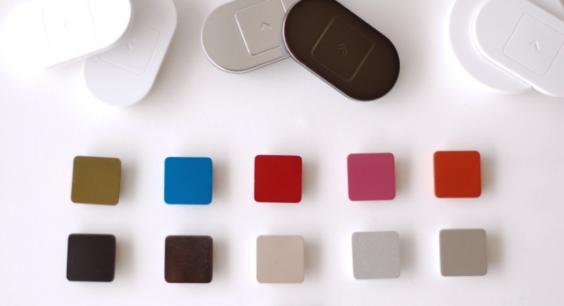 LG LifeBand Touch & Heart Rate Earphones
With this device LG are  taking the next logical step forward with wearables: pairing together the functionality of a fitness tracker with some of the features of a smartwatch. The clasp-less design comes with an LED display offering snippets of info like calories burnt in a day and the time. It connects via Bluetooth with Android and iOS devices and can also show call notifications and control your phone's music.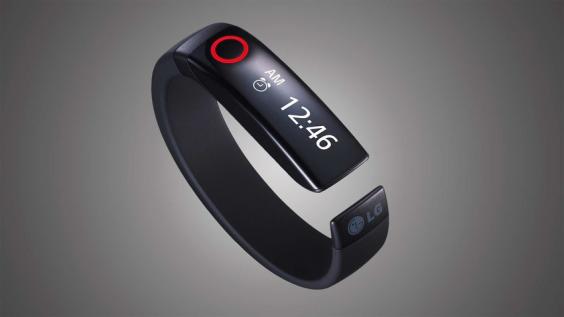 Although they're described as an optional extra for the LifeBand, the Heart Rate Earphones above are a cool device in their own right. Using optical sensors to measure blood flow in your ears they can monitor your heartrate and feed this info into that collected by the LifeBand. Prices and release dates are still unknown.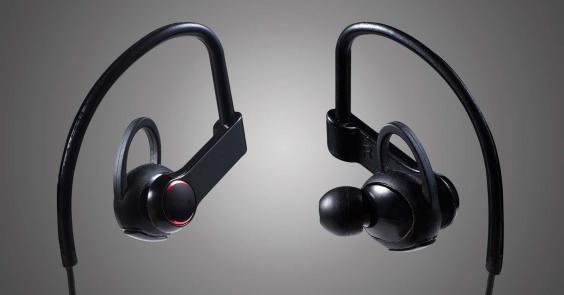 Netatmo June
This device comes under the single-purpose category, measuring the wearer's daily sun exposure and then connecting to a smartphone app to let them know when to get into the shade or when to apply more suncream. It's one of the few wearables not to be aimed firmly at the geek market, and has been created by French jewellery designer Camille Toupet.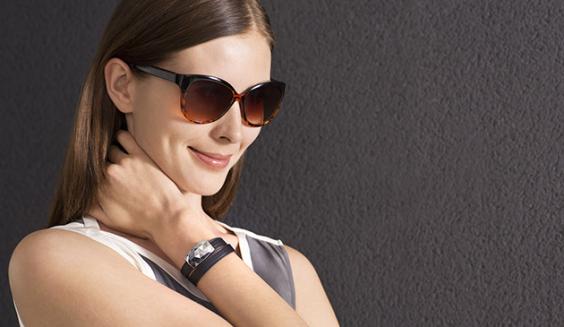 Sony Core
Rather than just focusing on fitness, Sony's Core is designed to help 'lifelogging': the practice of recording a whole range of metrics about your behaviour, from where you've been during the day, to the music you've played or the photo's youre taken. Sony want their device to provide a hub for all this data, with a companion app for smartphones. There's no word on price or release date but this seems set to be one for the enthusiasts.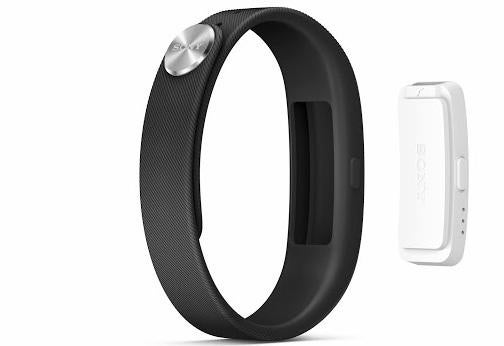 CSR Smart Jewelry
Like the June from Netatmo, British electronics firm CSR are attempting to give wearable tech a broader appeal with some fashionable touches (be your own judge of their success ). The pendant above comes with an embedded LED that flashes different colours when your phone receives a text or an email and a companion app lets you pick the hues you like. It's a bit clumsy looking but does show off CSR's new range of extremely low-power chips - they say the Pendant won't run out of battery for years.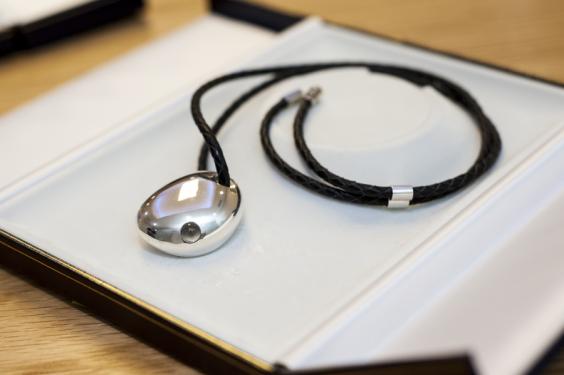 Reuse content