A mobile phone app that lets users locate their nearest defibrillator has been created by the South Central Ambulance Service.
The app, available for both iPad and iPhone, is being touted as a life-saving tool by allowing those in possession of a smart phone to find the nearest Automatic External Defibrillator (AED) should someone go into cardiac arrest. 
It uses GPS to find the nearest AED and where in a building it is located, along with a list of others in the Berkshire, Buckinghamshire, Hampshire and Oxfordshire regions. The SCAS team is working on identifying which of these is available 24 hours a day as part of the apps ongoing development.
The tool will also provides guidance on how to perform CPR on adults, children and infants.
Professor Charles Deakin, SCAS Divisional Medical Director (Hampshire) and Chair of the Advanced Life Support Committee, European Resuscitation Council said the app could dramatically increase the survival rates of victims of cardiac arrest.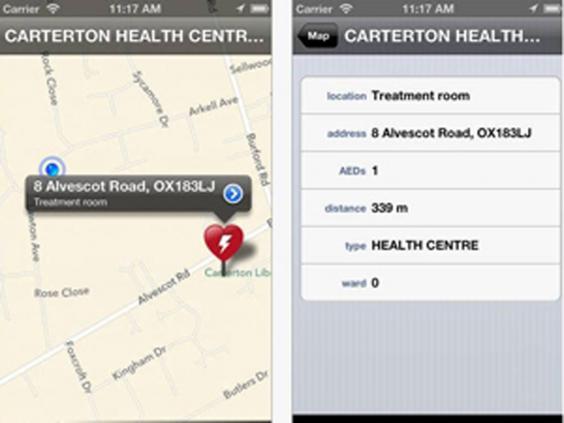 "Statistics show that in cases of sudden cardiac arrest outside hospital, only 1 in 10 people survive. However, when bystanders provide CPR and use automated external defibrillators before emergency medical services personnel arrive as many as 4 in 10 victims survive."
He said that the app is extremely simple to use, adding that "even a child could do it".
Mark Ainsworth-Smith, Consultant Emergency Care Practitioner at SCAS, said: "The final piece of the jigsaw was to create a free, easy to use tool that lets people find their nearest one in an emergency - and the App we have developed does exactly that."
Versions for Android and Blackberry operating systems are still being developed. The app can be downloaded onto iPhone here and iPad here.