Facebook has accidently launched a new messaging app named Slingshot – a would-be competitor to current mobile darling Snapchat.
The app – which lets users quickly exchange photos and video messages complete with drawings and captions – went live on the iPhone App Store earlier this week in a few countries before being pulled by Facebook.
A representative for the company confirmed that they had "accidently" launched Slingshot and that the software will be given a full release "soon".
Screenshots of the app show a minimal interface and a mechanic that apparently forces users to respond to a message before seeing its contents. This would certainly encourage usage – although for some it would undoubtedly feel too much like coercion.
When it arrives Slingshot will be the latest in Facebook's growing mobile empire as it unbundles functions from its core site in favour of dedicated apps.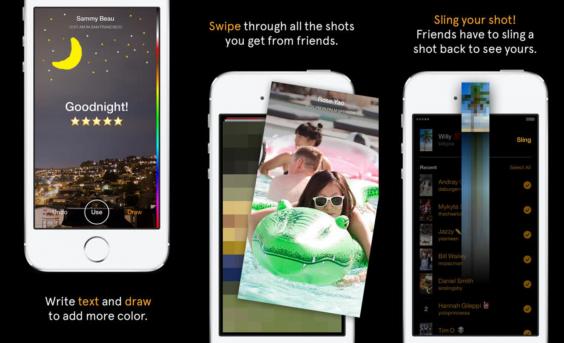 In addition to separating Facebook messenger, the social network has also created a standalone news-reading app named Paper (so far launched only in the US).
Slingshot won't be the first time that Facebook has taken aim at Snapchat either. A hastily-assembled clone of the popular app named Poke was launched in December 2012 before being unceremoniously taken off line in May this year.
As well as Slingshot's misfire, Facebook – deliberately – announced that PayPal president David Marcus would be moving to the company to head up their mobile expansion.
However, tech commentators have suggested that Mr Marcus' move to the company might be more about his experience in the financial sector than anything else with Facebook rumoured to be preparing their own money transfer service.
The company has applied for regulatory approval in Ireland to become an "e-money" institution as several other tech giants (including Google and China's Alibaba) race to become mobile payment platforms.
If the social network is given the go ahead to handle remittances – money sent from a migrant or foreign worker back to his or her home country – then this could be an important tool for breaking developing markets.
Reuse content