Facebook has begun phasing out the chat function in its primary mobile app in a bid to encourage users to use the standalone Messenger app.
Users of the app on Android and iOS devices in certain EU countries will be informed of the changes over the coming weeks. The chat icon will not disappear from the app but users who select it will be re-directed to download Messenger instead.
Facebook is doing its best to make transitions between the two apps as seamless as possible and users who already have both apps installed on iOS will already have been redirected from one to the other.
"Today we are starting to notify people that messages are moving out of the Facebook app and over to the Messenger app," said a Facebook spokesperson. "To continue sending messages on mobile, people will need to install the Messenger app."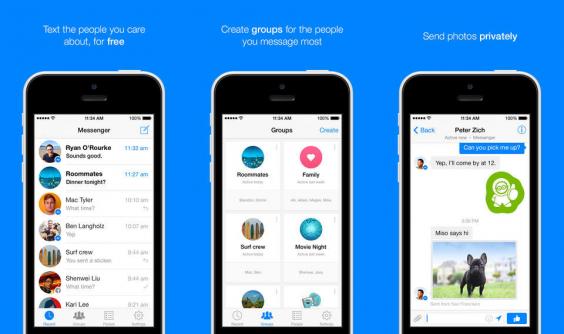 The future of Messenger was unclear following Facebook's $19 billion acquisition of WhatsApp, but this latest news makes it clear that the social media site still wants its home-grown app to have a place on peoples' mobiles.
The move also ties in to Facebook's ambition to expand its mobile empire, offering a range of different apps and communication channels that will fit people's online preferences. Unfortunately, if your preference was not to download Messenger then you don't get a look in.
Alongside the main Facebook app and Messenger, there's also Paper – a news-focused app that launched in January in the US and has received positive reviews for its fluid user interface and reimagining of Facebook's core purpose.