Not since Moses delivered slabs of stone inscribed with things thou shalt not do has there been such a zealous interest in tablets. The latter-day devices are already selling faster than any other in technology history, driven by demand for Apple's shiny and pricey iPads. But as two of the biggest high-street names launch budget rivals, analysts have asked if their primary interest might not be the democratisation of the market – but data collection.
Tesco triggered a new tablet war late last month with the launch of its Hudl device, which sold out in two days as 35,000 people snapped it up in exchange for £119, or just £60 worth of Clubcard vouchers.
Since then, the 7in device, which runs the latest version of the Android operating system, has defied expectations for a brand not associated with high technology by winning positive reviews.
Yesterday, Argos hit back with its MyTablet, which cost just £99.99 and, like the Hudl, comes preloaded with a store app. Independent analysts say the retailers' move into a new market is a significant development in data-driven business and will enable the chains to add significantly to their giant data pools with the behaviour and insights of millions of customers.
Matt Atkinson, the chief marketing officer at Tesco, which already has more than 16 million regular loyalty-card holders, says the Hudl was designed to make technology more accessible, in particular to first-time tablet users who are naturally less tech-savvy.
The firm's e-marketing promotion says the tablet "comes with easy access to the Tesco world" thanks to pre-installed apps for Tesco banking as well as Blinkbox, the supermarket's multimedia streaming service.
Matthew Rubin, a retail analyst at Verdict, says: "What the Hudl really gives Tesco is not just what people are buying but how they are buying it. It has the potential to give them locational data and the time spent browsing.
"The Tesco apps are intertwined with the device and it may give them more information than just your credit card details. The long-term potential is great – it's following the footsteps of Amazon who have been so successful on the back of customer data and insights."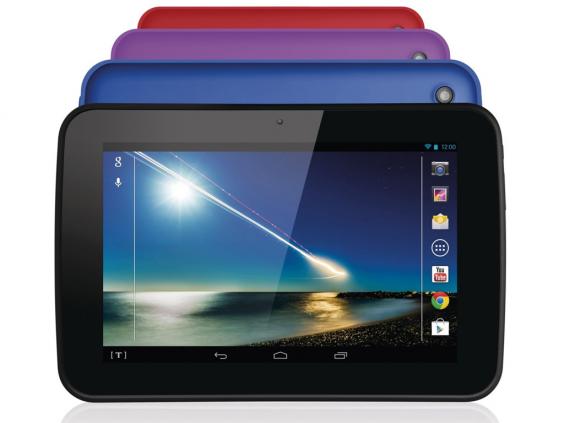 Steve Parker, MediaVest's managing director, says that Tesco's multi-channel strategy also promised to offer brands more data about customers and new opportunities to develop commercial partnerships.
"Having enjoyed success with Clubcard, the tablet allows Tesco to take another step towards a more seamless relationship with its customers to deliver information, value and experience," he told Media Week.
Some analysts believe that the Clubcard database is potentially more valuable than the caches of information gathered by Google and Facebook.
Sir Terry Leahy, the former Tesco chief executive who built the company into one of the world's largest retailers, attributed the company's success to "the ability to focus its effort around the consumer based on the use of data". In a speech to business leaders last week he said: "Around the world Clubcard is more famous than Tesco… but not enough companies are showing a mastery of data."
Predicting customers' behaviour and when they are likely to alter their buying habits is big business in itself. Tesco's customer-science company, dunnhumby, which helped to launch Clubcard, has now launched "personalisation programme products" to target Tesco customers by email.
Meanwhile, 64 per cent of organisations worldwide say they are now investing in, or plan to invest in, big data projects, according to research firm Gartner. They include John Lewis, which will launch its My John Lewis programme at the end of this month. The loyalty scheme, which the store has trialled over the past year, will present subscribers with information based on what they like while also offering rewards such as prize draws and even free tea and cake at in-store cafés.
Days before the announcement this month, John Lewis also revealed its predicted biggest sellers this Christmas. No 1: the iPad mini. The store expects record sales of tablets, also including devices from Samsung and Google (see next page for the verdict on Google's latest 7in tablet), as early adopters come in search of upgrades alongside first-time buyers.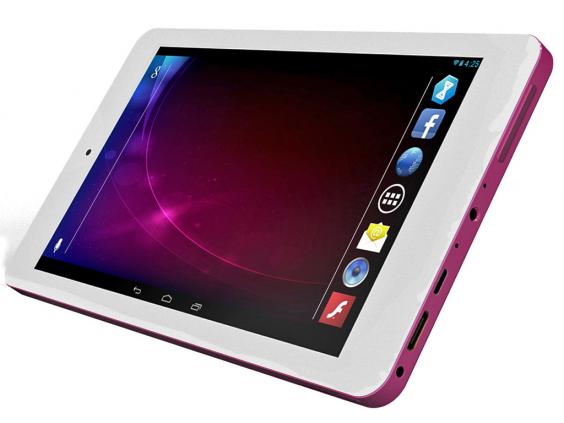 Blogger James Hoffman discovered how an app from Tesco's coffee shop chain Harris and Hoole could augment his drinking experience.
"When you download the app, you're informed [that] you get a free coffee (essentially the digital loyalty card has already been filled once for you)," he writes. "The app asks you what your favourite coffee is. I picked a small, black filter coffee.
"When you arrive at, or near, a location, you check in and can send your order to the till – you don't have to be inside, just close. By the time I got to the ordering point the barista asked if I was James. She then asked if I wanted to use my free drink, which I did. She then told me it was already being made and I could collect it from the second of the two coffee stations."
But while Hoffman was impressed by Tesco's coffee divining skills, he is not alone in wondering where else such intelligence leads. "I don't know what data it's collecting. Simply putting a digital, location-aware loyalty card in your customer's pockets yields interesting opportunities. As Harris and Hoole are connected to Tesco I hope it's doing more with the data. I certainly would want to. Whether we approve or knowingly consent to this data collection is a large, but separate topic."
Tesco's Clubcard privacy policy says it "will never disclose your information to anyone outside the Tesco group except where we have your consent; where we are required or permitted to do so by law; to other companies who provide a service to us".
A Tesco spokesman added: "we have strict policies in place to protect customer information and we have never, and will never, sell our customers' data.
"We do use anonymised sales data to improve the shopping trip for customers and we send out £500m of rewards to Clubcard holders every year – dunnhumby uses this anonymised data to develop insight into how customers shop and it is this insight, not individual customer data, which they may share.
"Hudl is about making tablets more accessible to more people; we do not get any data from it. We already know our customers well through research and what they choose to tell us."
Argos, which launched its tablet to coincide with the publication of its Christmas catalogue, also insists its motives are honest. Joanne Savage, head of own brands at the store, says there is no obligation to use its app.
"You don't need an Argos account to use the tablet," she says. "We've just preloaded it to make it easier for people to shop at Argos. It's the same as the preloaded Angry Birds app from a functionality point of view."
Savage says she was unfazed by the positive reviews of the rival Tesco device, which offers a higher resolution screen, twice the storage, more power and a better battery life for only £20 more than the MyTablet. Neither device, she says, is competing with the premium iPad, targeting instead families and "tweens".
"It's about time tablets got to an affordable level so anything promoting that side of the market is great," she says. "We're getting to a stage now where families are starting to buy multiple tablets per household."
Reuse content