From indulgent fantasies played out in Star Trek to the druggy thrills of cyberspace in William Gibson's cyberpunk fiction, virtual reality has always sparked hopes and fears about technology. So when Facebook announced last week that it had acquired Oculus VR, a virtual reality headset manufacturer, there was, unsurprisingly, an outburst of online paranoia.
Strangely, although people were surprised by the acquisition, no-one was particularly shocked that it was Facebook that had just spent $2 billion on what is essentially a gaming device. At some point in the last couple of year it seems it just became the norm for the giants of the tech world to not only get involved in other industries but to push them forward dramatically. In everything from space exploration and robotics to medicine and the media, it seems the boldness of these companies and their vast reserves of cash are driving innovation The question is: will this really be the decade in which tech eats everything?
When it comes to the tech world there are plenty of companies with money and ambition, but in the last five years or so only four names spring to mind and in the beginning each of them ran a single business. Google had a search engine; Apple made computers and phones; Amazon sold you things; and Facebook had a social network. These ventures remain near the heart of each company but this so-called Gang of Four has since been busy funnelling their cash and expertise into new enterprises.
Although we can't go through every acquisition these companies have made we can give a brief outline. Google has purchased Motorola  Nest Labs, Apple looks increasingly like it will be moving into healthcare (well, health management), and Amazon's Jeff Bezos took over The Washington Post while his firm purchased Kiva Systems robots for its warehouses. At the same time, Google has invested a small fortune in driverless car technology and Apple developed CarPlay to fit out the cars of the future.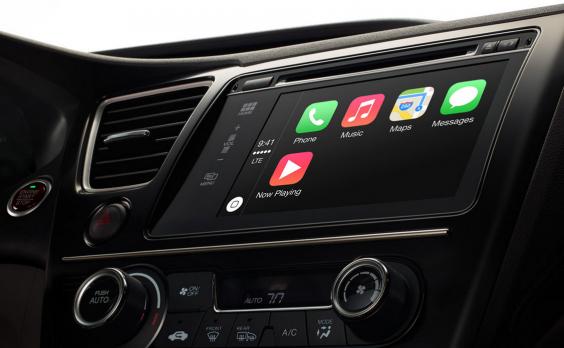 Joel Kotkin, a professor in economic and social development and author of The Next Hundred Million: America in 2050, has compared these companies to the Japanese keiretsu: sprawling conglomerates such as Mitsubishi and Sumitomo that dominated their country's economy in the second half of the 20th century and whose business practices were defined, in the words of Japan-based journalist Karel van Wolferen, as a series of "intertwined hierarchies".
Kotkin says that the Gang of Four have become just like these keiretsu, with an old boys' network of investors and board members using their vast war chests (Apple has famously had more cash on hand than the US government on several occasions) to buy up the competition.
"They are constantly looking for new places to go," says Kotkin. "I think it's very intelligent for people like Google and Apple to say 'OK, what else can we do that really nobody else can compete with?' If you look at sectors such as robotics or maybe space, who else has got the money?"
The shifts into these markets certainly fire the imagination. When Google announced last year that it had been buying up not just a few, but eight robotics companies, the technology forums reacted (rather gleefully) with paranoia and Skynet-type conspiracy theories. When it was later revealed that one of these acquisitions was Boston Dynamics – a firm best known for its military-funded creations that can run faster than Usain Bolt and leap over walls – the comment sections positively exploded.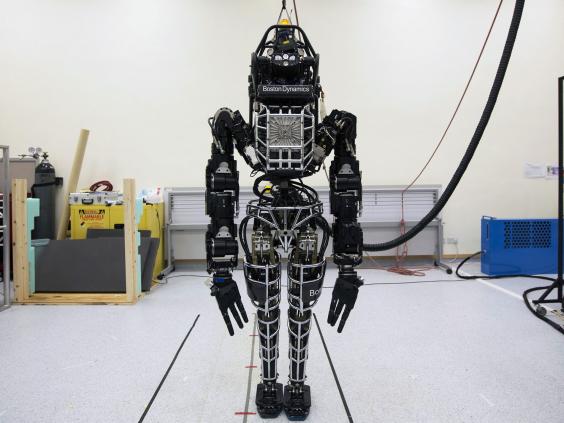 This news seemed like the apogee of our fears (or fantasies) about big tech – companies that just can't wait to drop the façade of tepid consumerism in favour of projects that wouldn't look out of place in the prologue to a sci-fi epic. The reality, of course, is not quite so colourful. Taking Google and robotics as an example, it's most likely that the company will apply its new expertise to the supply chain, streamlining it in much the same way that Amazon did through its 2012 acquisition of Kiva (makers of a species of bright orange bots the size of giant tortoises that trundle around warehouses, transporting stock with algorithmic efficiency).
As the Facebook and Oculus VR deal shows, fears of this sort will always be a problem for the Gang of Four. Any move away from their home turf to new territories (especially if these involve products that seem somehow "more real" than software) is viewed with suspicion, simply because their presence in consumer markets makes any new venture seem proportionately influential. Just as each company dominates in its given field, so they each take on public responsibility for the social and cultural implications of "their" technology. The erosion of privacy is not solely Facebook's fault, just as Apple was not the first company to exact higher prices through advertising and bluster.
This also explains why, despite our fears to the contrary, the primary area of expansion for these tech companies has been technology that shores up their central product. Apple buys companies that can improve the iPhone (such as AuthenTec in 2012, the makers of the biometric technology that would become the fingerprint sensor on the iPhone 5S) while Amazon buys rival e-commerce sites that move it into new markets (it started out just selling books, remember).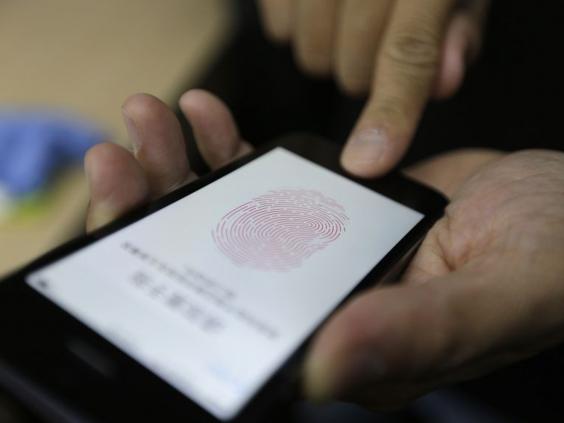 Even projects that seem outlandish tend to fit into this scheme. When Google announced in January that it had created a smart contact lens for diabetics that measured the glucose level in tears, it seemed an improbable development. But in the wider context of the industry, where wearable technology is making its greatest impact in healthcare, creating a product that connects biometric data to your computer makes perfect sense. If you need a killer app (or something that might finally convince you to sign up to Google+) look no further than a product that does away with the disruptive blood tests that hundreds of millions of diabetics perform daily.
Most of the rest of these companies' acquisitions or new ventures tend to fit into the same sort of "virtuous cycles", building on a core product or shutting down competition before it starts. While plenty of analysts argue that this isn't great for promoting innovative new research (as Kotkin tells me, the keiretsu format didn't exactly prove sustainable for Japan) it also doesn't seem likely that we're headed to a future in which technology companies control an inexcusable portion of society.
So what about Facebook and Oculus Rift? How does a virtual reality headset help a social network sell more advertising? Well, in many ways it doesn't, but only if we think about Facebook's current prospects. Following the acquisition, Zuckerberg made it clear that Oculus Rift is much more than this. "We want to start building the next major computing platform that will come after mobile," he said, explaining that the web had already begun to migrate from computers to mobiles, and that virtual reality seemed like the next logical step: "This is a long-term bet on the future of computing."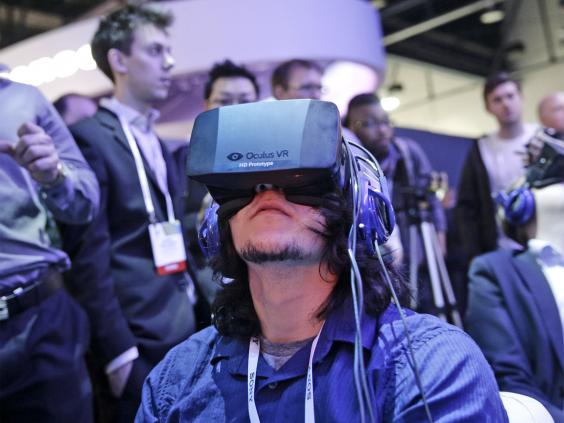 And what's true for Facebook – a site that for many people is the internet – is true of pretty much all the strange investments or unexpected products that the rest of the Gang of Four has got involved with. It's especially true of Google, the company that has deservedly become the archetype of big tech. Like Facebook, it made long-term bets, on everything from driverless cars to home automation.
For companies whose core task is "organising the world's knowledge", each of these ventures fits into the long-term game plan, expanding on its core competency of machine learning by organising data in various forms (whether it's the physical layout of a road or the conditions in your house) and turning it into knowledge. These tech companies have deep pockets and they want to use them to make sure that, unlike the keiretsu, they're still here in 50 years' time. This isn't the decade in which tech eats everything: it's the century.
Reuse content