Michael Arrington, the founder of technology site TechCrunch, described email as having reached a "crisis in communication" more than five years ago. Despairing at the way many people received more emails than could reasonably be dealt with, he confessed to succumbing to "email bankruptcy" (deleting his entire inbox) and called upon entrepreneurs to help solve the problem.
But today, despite predictions of the "death of email" in the interim, we still find ourselves swamped. Worthless mailshots, inane information, pointless reminders and unnecessary cc's and bcc's all mount up to an unmanageable digital in-tray. We're not talking spam; this is email that may be tangentially relevant to our needs, and in many cases we might have opted to receive it. But stacked up in an inbox it can become a stressful burden.
"There was a time about three to four years ago when people thought that social media would take over and email would die," says Dr Monica Seeley, author of Brilliant Email and an expert on email best practice. "However, I see quite the reverse, and if you look at all the figures and all the data you can see that email is still needlessly draining people's productivity."
There are many reasons for email overload – excessive and needless replying, ineffective time management, a compulsion to keep checking for replies and so on. But a huge contributory factor is a failure to prioritise, an inability to assess which emails should be dealt with and which can be overlooked for the time being, if not for ever. People have tried using technology to assist, with varying results.
Years ago some well-meaning soul invented an email header field called "X-Priority", enabling us to mark outgoing emails with a level of importance ranging from 1 (critical) to 5 (barely worthy of anyone's attention). Any email ranked "1" would arrive festooned with exclamation marks. But the system was flawed; it didn't necessarily mark important emails, merely emails that the sender considered important. Widely open to abuse and not even recognised by many email clients, it became largely obsolete. We needed a different solution.
Filters, or rules – a feature of most email services and programs – allow us to exercise some form of control over the emails we receive. A constant flood of communication from, say, Freecycle members can be intercepted at delivery and neatly stashed in a separate folder. As we got wiser, we realised that subject lines featuring the word "reminder" were an indication that we'd already had that information and we could place it lower in our list of priorities. Emails containing the phrase "to unsubscribe" or "if this email does not display properly" were almost certainly mail shots, and we could laboriously construct filters to deal with them accordingly. But the battle to identify unimportant email while senders try to sneak it under our radar is ongoing, and it requires patience many of us just don't have.
Fortunately, there's now software that can help us out, using similar algorithms to the ones that detect spam. After all, if offers for dubious pills can be automatically slung in a spam folder, surely special offers from a clothing store we only used once can be moved to a folder marked "unimportant"?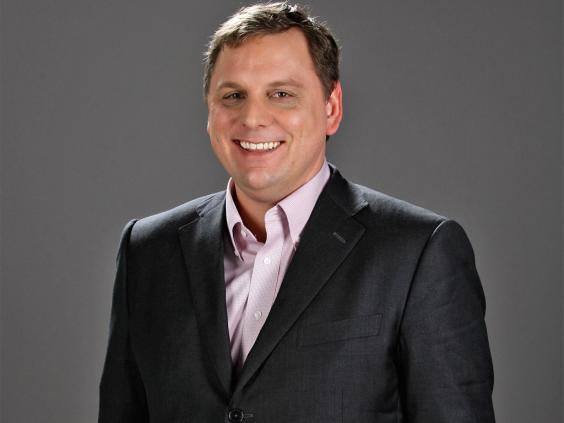 Sanebox was revolutionary. Launched in 2010 as an add-on to Google's Gmail service, it determined the importance of each email based on your past interaction with your inbox. All the email it considered unimportant was dumped into a folder marked @SaneLater, leaving the inbox uncluttered. And it learned as it went along, getting better with time. Perhaps predictably, Google responded by introducing a very similar feature called "Priority Inbox" to Gmail some two months later, stealing Sanebox's thunder.
Priority Inbox is simple, and hugely effective; all the important email sits in the top half of the screen, all the dross in an easily deletable chunk at the bottom. Sanebox, for its part, is now available for Yahoo, iCloud, AOL, Exchange and any IMAP email service, and has additional features to gladden the heart of any intensive email-user, e.g. a SaneBlackHole folder, to which you can drag messages to ensure you never hear from that person again, and attachment interceptors that direct attached files to a storage service, keeping your inbox squeaky clean.
Can we trust these automated filters to work properly? This issue has been highlighted by Facebook's "Other" mailbox, a little-known menu item that sits in the Messages section and quietly accumulates notes from people you're not connected to, and which Facebook presumes are unimportant.
When I was alerted to the existence of this mailbox a couple of months back, I found an email from an American company sent almost a year ago with a very real enquiry about an exciting work opportunity. By allowing Facebook to make filtering decisions on our behalf, we risk missing important messages.
"Failing to prioritise can result in the same problem," says Dr Seeley. "If you're a small business and you don't filter at all, crucial emails can easily become obscured by unimportant ones."
There's other software that's tackling this problem. Mailstrom, an email prioritisation service which offers a free trial for an indefinite period, acts as a front end to your email inbox, neatly dividing up messages – from social networks, from shops and, crucially, from mailing lists, allowing you to unsubscribe from them. "It's important for people to recognise that they can unsubscribe from things," says Dr Seeley. "Many people are worried that unsubscribing leads to even more email, but you can unsubscribe from any reputable online seller without worrying."
Google, for its part, has introduced a new default inbox for Gmail that you can configure in a similar way to Mailstrom, with social media emails, promotions, updates and forums all separated into different tabs. If an email ends up in the wrong section, just drag it to the right one and Gmail wises up. Neat.
Many believe that the primary reason for email being so broken is because no one ever has to consider the worth of the messages they send. In all other forms of communication – telephone, post, fax etc – the sender pays a charge. Not so with email; this has made it the ultimate communication tool, but also the one most open to abuse.
It's been frequently suggested over the last decade that imposing a charge on email sending would help to right the ship, to get people to consider more carefully who they're sending messages to. But when AOL and Yahoo tried charging businesses back in 2006, it didn't go down well.
A few months back, when Facebook tested a system where you could pay to send messages to strangers (including premiums of $100 for contacting Facebook CEO Mark Zuckerberg) it met with a less than universal approval. Yes, you can currently pay LinkedIn to let you send messages to people who aren't in your network – but in some ways this regresses to the X-Priority system that didn't work: the sender assesses how important their message is and pays accordingly. No one consults the poor recipient; it was ever thus, and for as long as email exists it's unlikely that anyone ever will.