1. Contour Roam2 HD, £165, amazon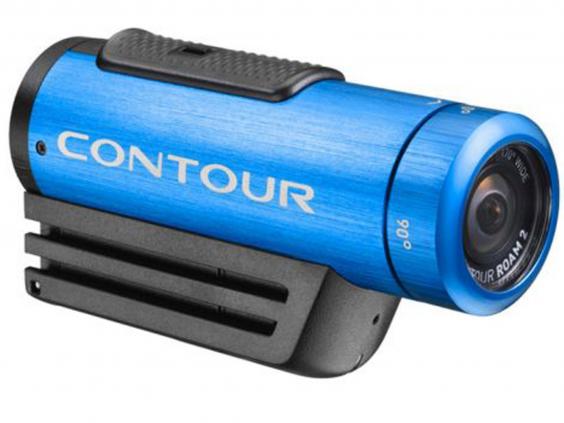 This one's pretty hi-tech, using a laser to align its viewfinder. The lens is 270 degrees wide and it lasts up to 3.5 hours. What makes it really useful, though, is that it's waterproof without a case. Will hold up to 32GB.
2. GoPro Hero 3 Black Edition, £230, johnlewis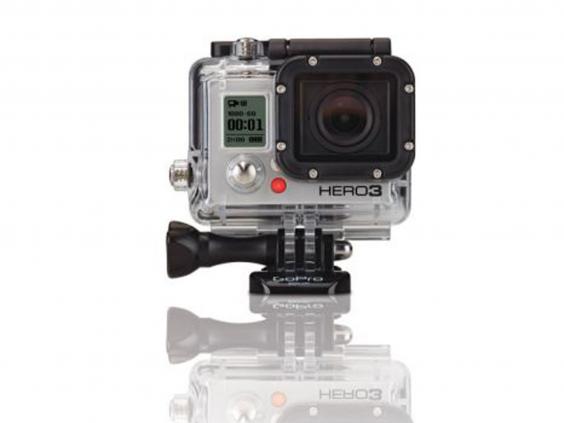 One of the best you can buy. The black edition has all the rugged protection you need to ensure your ultra-wide-lens video camera never gets damaged – it'll even go down to 60m deep in water before malfunctioning. It's the current gold standard for YouTube footage.
3. Braun SixZero, £97, amazon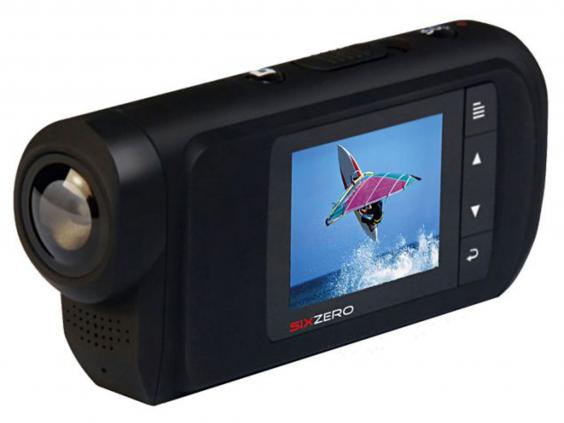 Provides near professional-quality video in full HD and has integrated LCD so you get only the shot you want. Whether you use it on your helmet or affix it to your dashboard, it provides top-notch video and sound.
4. Drift HD Surf, £250, amazon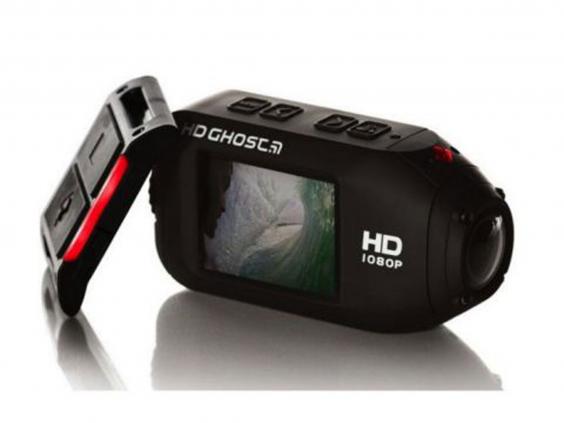 This is the ultimate if the action you want to be capturing is on the waves, rather than on the slopes. It's the standard Drift HD camera but with water-proof case and the brand new surf mount. Features a 270 degree lens, LCD screen and 9-megapixel stills mode.
5. Polaroid HD Sports, £50, amazon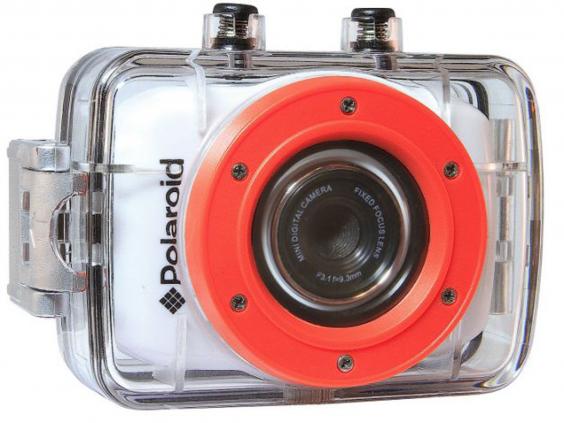 Mount it on your bike helmet or handlebars or just slip it in your pocket if you want to catch your mates doing some cool BMX jumps. The Polaroid is cheap and cheerful with a longish battery and has an LCD touch-screen that allows you to replay the action.
6. Midland XTC-200 HD 720p, £133, amazon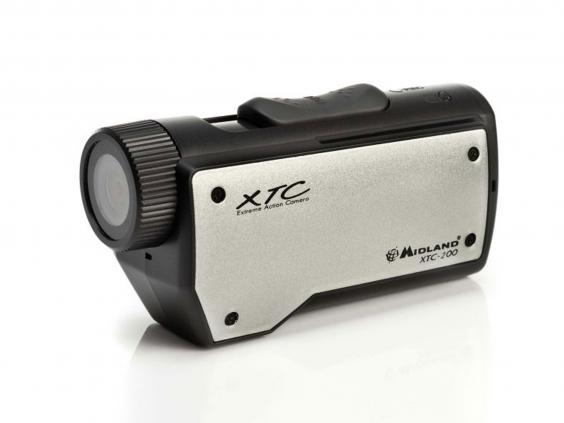 A good mid-ranger. It'll mount just about any place you fancy: helmet, handlebar, arm. It has a 140 degree wide-angle lens and handles up-to a 32gb memory cardwise. Has a single slide on/off switch, too, which is really handy if you're wearing gloves while using it.
7. iON Air Pro Wi-Fi, £199, amazon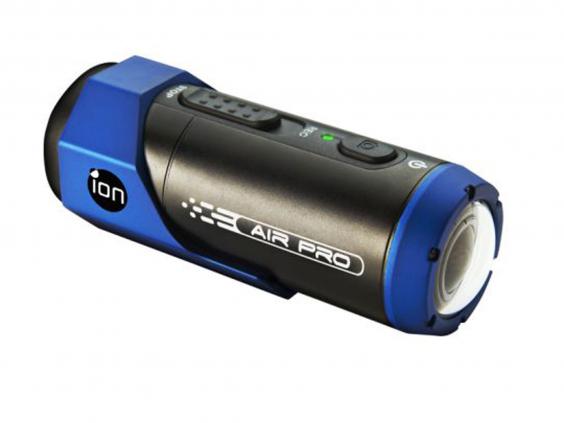 Take the super-light (125g) Ion Air Pro surfing, snowboarding or cycling. It's cloud-ready, takes cracking stills and its 170-degree lens captures all the action. Plus, it's WiFi-enabled so you can have your videos up on Facebook and YouTube before you've finished your cuppa.
8. Hitachi Full High Definition 1080P, £130, johnlewis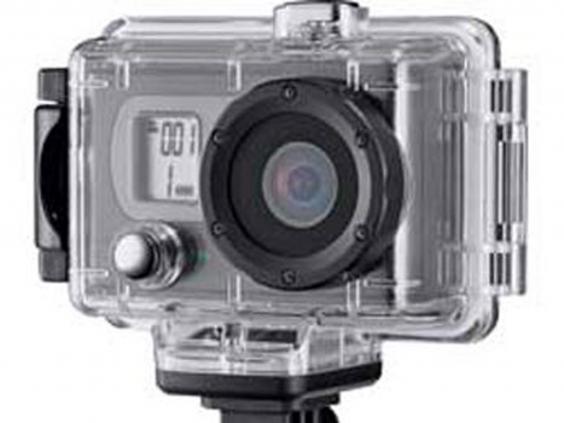 Hitachi's action camera can film up to 50 minutes of HD footage, while also taking 5MP stills. It barely weighs anything at 90g and is waterproof up to 3m. The HDMI connection means you can link it up to your TV at home and worry your mum with shots of that day's tricks.
9. Chilli Technology Action 3 HD 720P Head Cam, £29, amazon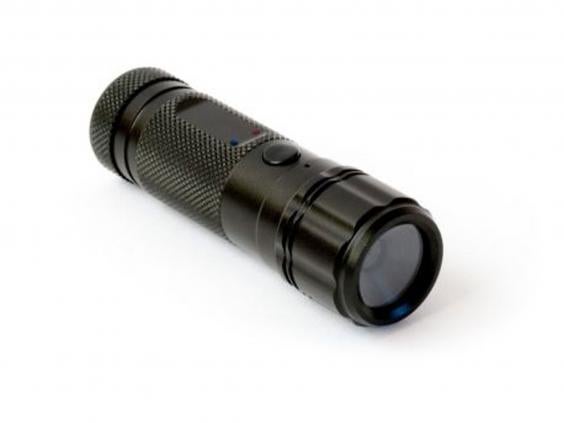 Strap the head cam on and venture out into the gloom to capture up to 3.5 hours of low-light footage with this mid-range camera. It's water resistant, so no need to worry about light rain, though a full-on storm is still a bit of no-no.
10. JVC GC-XA1 ADIXXION, £182, amazon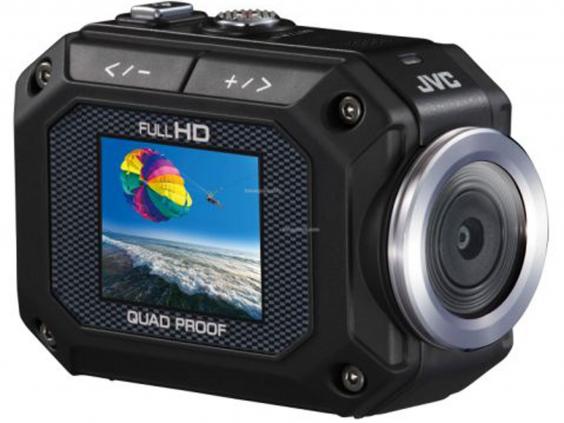 What's known in action-camera parlance as quad-proof: 5m waterproof, 2m shock-proof, and dust- and freeze-proof – it is a good all-rounder, to say the least. As well as all the bits and bobs you'd expect such as a self-timer and 5-Megapixel stills camera, it also has reliable built-in WiFi with smartphone linking and a remote control.
Reuse content