Codemasters promised that F1 2015 will be the "most immersive Formula 1 experience to date", and despite every motorsport game ever considered has claimed to deliver the same, this time they may just be on to something.
F1 2015 sees the pinnacle of the motorsport world arrive on next-gen consoles after a complete rebuild from the last instalment, and the one word that sums the whole game up best would have to be 'torque'.
You'll spend plenty of time sideways or backwards, pointing this way and that, and that's before the weather takes a turn for the worst, but my word it's worth persevering with. F1 2015 is undoubtedly the first version that sees the difficulty of driving a thoroughbred racer transformed through a console controller.
With the need to delicately squeeze the throttle on as you exit corners, apply just the right level of brake to keep your tyres rotating and run the right engine setting to preserve fuel (sound familiar?) F1 2015 is perhaps more like what Formula 1 should be than the real thing itself in this V6 turbo era.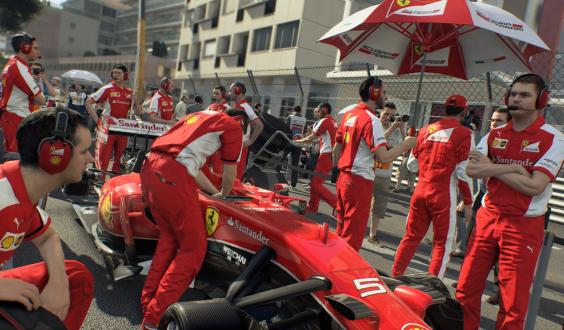 One criticism that dopes spring to mind though is the Pro Career mode. Not that it's a bad thing, but it's quite is unnecessary given it's a glorified expert difficulty, designed to test the very best racer inside you in the form of no assists, cockpit-fixed cameras and elite competition. This can simply be recreated in the Championship mode should you wish to do so.
The absence of creating your own driver takes away a personal touch, and also adds the question of why wasn't this considered instead of the Pro Career mode. However, the live TV feed, twitchy handling and life-like promos – including pre-race interviews on the grid - all add to its realism, and that's where this game excels like no other.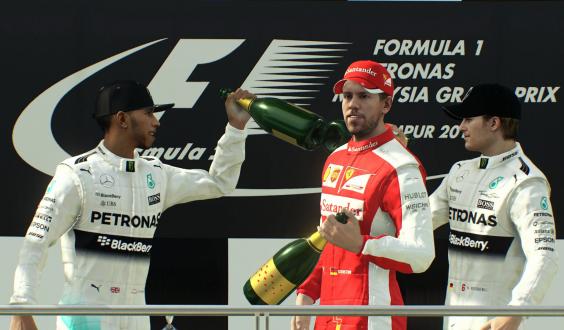 Such is the difficulty of the perfecting every lap you complete, you'll quickly find yourself running full practice sessions just to perfect your strategy, set-up and technique, and soon enough 90-minute sessions won't be enough time. Trust me, it isn't.
Reuse content