The art of tackling will have to be re-mastered
The latest instalment has seen a revamp of the tackling system with the size and strength of the players contesting the ball playing a major part. Having the likes of Yaya Toure in your team will pay dividends on this front. Whilst in previous incarnations it was possible to get close to players and automatically nick the ball off them, a deliberate, well-time tackle is now needed. It makes the art of defending more challenging and hands the initiative to the attacking side - but that's a good thing.
Lionel Messi is insanely good
With his face on the cover, Messi was always going to be ranked above Cristiano Ronaldo. Real Madrid do not feature on the demo, but it's impossible to imagine CR7 being any better than the little Argentinian at Barcelona. Pass him the ball, skip past defenders and shoot. Goals will come.
This is one for the pass-masters
The passing feels quicker, more incisive and more accurate. It's a move that's made quick passes between team-mates easier and more effective, making this one for the lovers of the passing game. Maybe not one for Sam Allardye then.
FIFA 15: in pictures
FIFA 15: in pictures
1/22 FIFA 15

2/22 FIFA 15

3/22 FIFA 15

4/22 FIFA 15

5/22 FIFA 15

6/22 FIFA 15

7/22 FIFA 15

8/22 FIFA 15

9/22 FIFA 15

10/22 FIFA 15

11/22 FIFA 15

12/22 FIFA 15

13/22 FIFA 15

14/22 FIFA 15

15/22 FIFA 15

16/22 FIFA 15

17/22 FIFA 15

18/22 FIFA 15

19/22 FIFA 15

20/22 FIFA 15

21/22 FIFA 15

22/22 FIFA 15
The quality of team you pick will make a big difference
In my first game on the demo, which was played on the Xbox360, I played as Manchester City and beat Liverpool 5-0. I switched the teams around and was beaten 1-0 by a late Stevan Jovetic winner. City's players are better on average than Liverpool, and early impressions indicate the rankings of players have never been more important.
The small things
Throw-ins look to have been improved, the team management menu is friendlier and a match can now be restarted with different teams straight after the last game, saving the need to go all the way back through the menus to set up a game. Small but important improvements.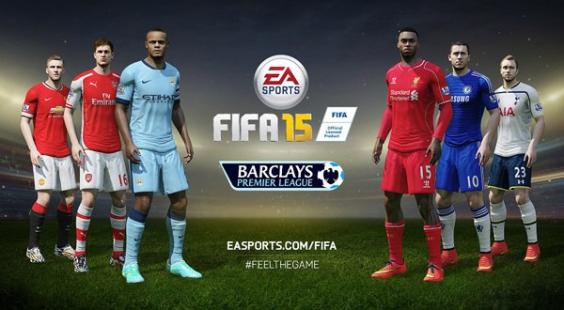 Still basically the same
FIFA never makes giant leaps - but it doesn't need to - it's already a brilliant game. And now you can play as Barcelona with a front three of Luis Suarez, Neymar and Messi (a trio that seemed almost unstoppable in the demo) and once the full game comes out, working out how to squeeze all the summer signings into the starting XIs at Arsenal, Manchester United and Real Madrid is just one of the many little things to look forward to.
Reuse content