Fans of spreadsheet-simulator Football Manager are already aware of the forensic detail the game offers but now, for the first time, real life clubs are also going to take advantage of the same thrilling datasets.
Prozone, makers of a software suite used by the likes of Arsenal, Bayern München and Paris Saint-Germain, has announced this week that it will be incorporating data from Football Manager's creator Sports Interactive into its own recruitment tools.
"The Sports Interactive database is a highly accurate and valuable resource that will further enhance the recruitment services that we provide," said Prozone CEO Thomas Schmider in a statement, adding that the data would "[complement] our exhaustive technical data and video footage with excellent biographical, contractual and positional information."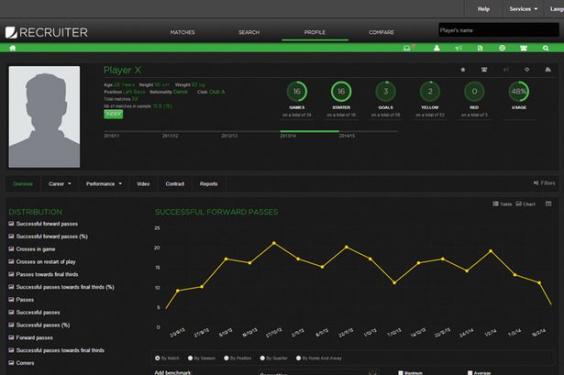 Football Manager's database has more than 250 pieces of information about more than 550,000 players, managers and staff from teams around the world, with Sports Interactive employing a team of 1,300 staff across six continents to collect the information.
"For years we've heard stories of real-life managers and scouts using our data to help with the recruitment process," said Sports Interactive Studio Director Miles Jacobson. "From now on, it's official […] real managers around the world will be finding and comparing players using data and a search system that will be very familiar to players of Football Manager."
Reuse content