Over the years gamers have had to get used to Call of Duty and more recently Battlefield dominating the first-person shooter genre. But after some impressive launches at E3, the powerful franchises face competition from some new kids on the block.

Perhaps most impressive in last week's Los Angeles conference was Bungie's latest venture Destiny, dubbed as the definition of next generation gaming by Sony SEO Andrew House. Needless to say, there is a lot of pressure on Destiny, not least because of the $500million budget making it the most expensive video game production of all time. Comparisons to Halo come thick and fast in this 'MMO/RPG/FPS', especially with gameplay, but Destiny adds enough new features through it's encouraging 'online' campaign to keep it fresh and appealing. The game bridges a gap between Call of Duty and Halo with its gun layout and movement, while the ability to battle AI opponents along with online players gives it the feel of Titanfall. Released as Destiny Alpha at E3 but out officially out in 9 September, the BETA is available for Playstation 4 users from 17 July.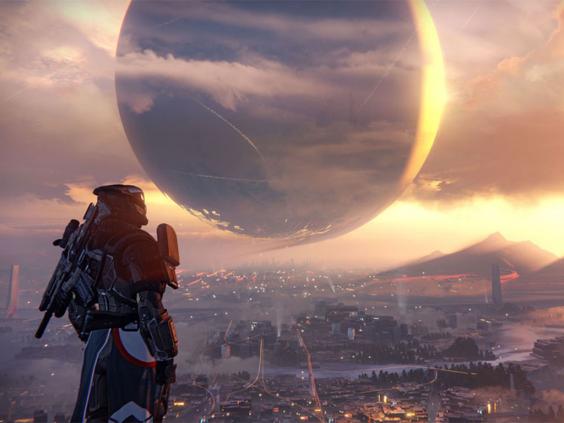 Destiny may bring back post next-gen memories of the fabulous Halo, but have no fear. The Master Chief collection will be brought to Xbox One this Autumn, reliving campaigns from Halo 1, 2, 3, and 4 on one disc, plus giving lucky users a sneak peak at the fifth instalment, to be released next year. The debate between the different spectrums of the FPS world will kick off once again, with Halo tipped to outsell both Call of Duty and Battlefield. Modern Warfare 2 and Black Ops dominated Bungie's later efforts on the market, but with the hugely popular multiplayer modes from Halo 1 and 2 returning in HD, this could well be the developer's year.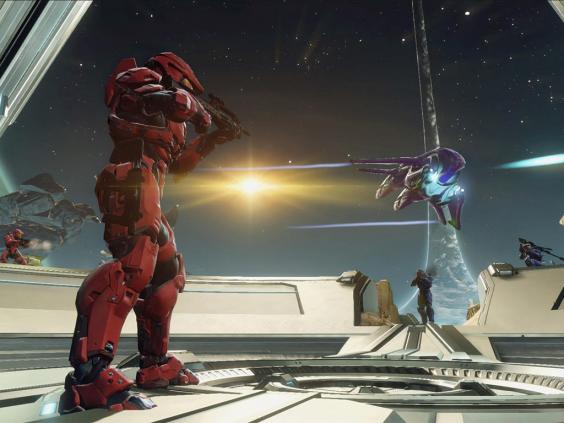 Stepping away from the futuristic world comes Far Cry 4, another open world epic with enough visually exciting aspects to make up for its FPS flaws. Far Cry 3 was an absolute revelation for the franchise with a mind-blowing storyline and hundreds of interesting side-quests, so Ubisoft's task of following that up will prove tricky. Set in the Himalayas, Far Cry enthusiasts will get to experience helicopters and rampaging elephants for the first time, as well as getting to grips with a whole new antagonist. As it's another to be released in November, it's shaping up to be a blockbuster month.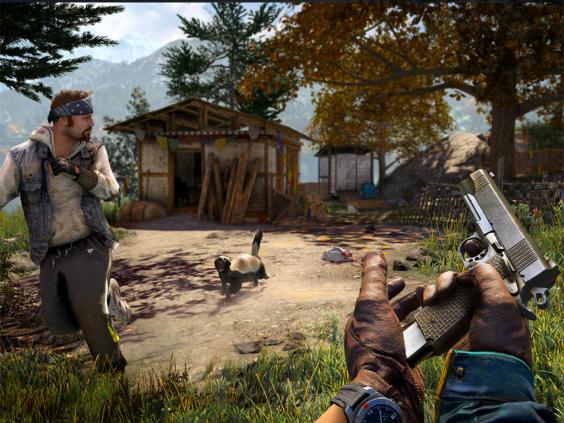 Fancy the weird and wonderful? Then there was also time at E3 for Evolve. From the makers of Left 4 Dead, Evolve is no doubt the scariest FPS on the market this year. Gamers must search for the ultimate predator, standing at 40-feet tall, who just so happens to be another player. From the aspect of co-operating with your friends, to the guns involved, Gears of War and Left 4 Dead fans will enjoy Turtle Rock Studios' contender.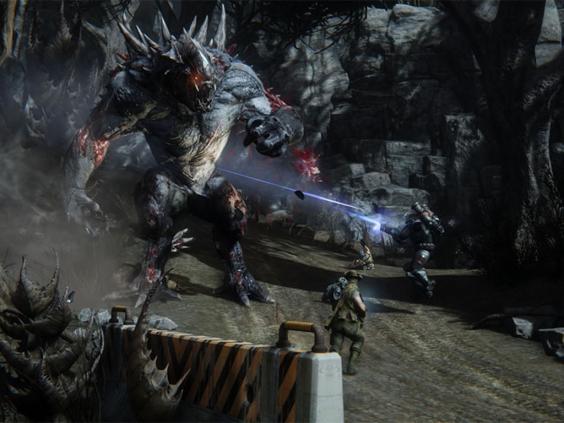 Of course, Call of Duty and Battlefield have had to re-think their strategy with their new competition, and especially given Titanfall's promising emergence earlier this year. After Treyarch and Infinity created a CoD legacy, Sledgehammer games have joined the party to bring you Advanced Warfare. The developers have been working hard to provide a more 'next-gen' feel to the franchise after Ghosts somewhat flopped, and none other than Kevin Spacey has been added to the cast to provide a more authentic feel to the campaign. That's right, Academy Award winning actor Kevin Spacey… but that's not what Call of Duty is about.
The best games from E3 2014 (and their release dates)
The best games from E3 2014 (and their release dates)
1/21 Assassin's Creed: Unity

Set in Paris during the French Revolution, Ubisoft's latest Assassin's Creed looks incredible. For the first time, four players can take on missions in multiplayer co-op, and there's also a new stealth option, which contrasts well with the fluid movement of the deadly Assassin. Release date: October 2014

2/21 Call of Duty: Advanced Warfare

The 11 year-old military first person shooter series is about to become more futuristic, with characters that look more realistic than ever - plus, Kevin Spacey stars as the bad guy. The downloadable content for will be released first on Xbox Live. Release date: November 2014

3/21 Splatoon

Nintendo's not known for its shooters, so they've entered the territory with a big inky bang for the Wii U. Play online as a squid in two teams of four to cover as much of the ground in your team's ink as possible - avoiding a splattering from your enemies. Bold, bright, boisterous, and a lot of fun. Release date: Q1 2015

4/21 The Order: 1886

Set in a stunning cinematic Victorian London (except with some curious/scary 'half-breed' monsters), the third-person shooter is exclusive to PlayStation 4. Steampunk fans will be very happy. Release date: February 2015

5/21 Super Smash Bros

New characters are coming to battle - including Pac-Man. Players will also be able to fight as their Mii character, as either a Brawler, Gunner or Swordfighter. Release date: 'Holiday 2014'

6/21 Destiny

The $500 Million first person shooter with hints of MMO is nearly here. Set in a post-apocalyptic setting in space, Destiny will take players on a surprising journey. Release date: September 2014

7/21 Evolve

5 players. Four as hunters, one as a giant alien monster. Release date: October 2014

8/21 Uncharted 4: A Thief's End

Naughty Dog aren't giving much away here, other than a clip of an older Nathan Drake. But he looks good. Release date: 2015

9/21 No Man's Sky

Space? Tick. Dinosaurs? Tick. Indie title dubbed as 'stealing the show' at E3. Tick. Release date: TBticked

10/21 Batman: Arkham Knight

Nananananananana! Just watch the trailer. Release date: can't wait for 2015

11/21 Legend of Zelda for Wii U

There were rumours that the protagonist was Zelda instead of Link, but Eiji Aonuma has denied this. It does look like the new Zelda will be more open and vast than ever - and it looks gorgeous. Release date: 2015

12/21 Little Big Planet 3

Sackboy's got some new friends this time round in PlayStation's puzzle platformer, each with different skills opening up a range of different, and cute, challenges. Release date: November 2014

13/21 The Witcher 3: Wild Hunt

In the latest from the series which recently got a nod from none other than Barack Obama, the scope for Geralt's open world looks vast. Release date: February 2015

14/21 Yoshi's Woolly World

Just when you though Yoshi couldn't be any more adorable. This beautiful new world of yarn is one you'll want to unravel, and it looks like the perfect children's game. You can also play with a friend as red yarn Yoshi. Release date: 2015

15/21 Sunset Overdrive

The colourful comic style offering exclusive to Xbox One combines the feel of Sum 41/Tony Hawk with a random mix of mutants and energy drinks. Release date: October, 2014

16/21 Bloodborne

From the Dark Souls director Hidetaka Miyazaki (but it's NOT a sequel), Sony exclusive Bloodborne looks dark, difficult, and dramatic. Release date: 2015

17/21 Rainbow Six Siege

Tom Clancy's tactical multiplayer shooter goes back to basics where destruction will ensue whether you play as a criminal or the police. Release date: 2015

18/21 Dragon Age: Inquisition

Bioware's RPG sequel to Dragon Age 2 will let players explore more than ever before - and there are several different major endings depending on your decisions in the game. Release date: October, 2014

19/21 Ori and the Blind Forest

This indie release from Microsoft is one for those who love being enchanted by gorgeously unique artwork in a platformer. Release date: TBA

20/21 Far Cry 4

Set in a region of the Himalayas, you get to ride on an elephant with weapons, and invite friends to join you to play via PlayStation Plus, even if they don't own the game. Release date: November 2014

21/21 Alien: Isolation

What's scarier than a survival horror game about being attacked by an alien? Being attacked by an alien in a virtual reality headset. You should try this on Oculus Rift. Release date: October 2014
Although the multiplayer gameplay for CoD wasn't specifically revealed at E3, the use of ECO suits can be counted upon online, a device which can allow you to stick to walls like Spiderman and jump high as if you were Superman. One hopes that these Superhero-like powers will be limited to prevent ridiculous killstreaks! Acknowledging the success of Titanfall, there will be a free-running aspect to the game, coupled with the CoD renowned assault rifles and submachine guns. The new game looks promising, though it is perhaps a shame that futuristic weapons and inventions such as laser guns are still apparent after Black Ops II and Ghosts failed to inspire.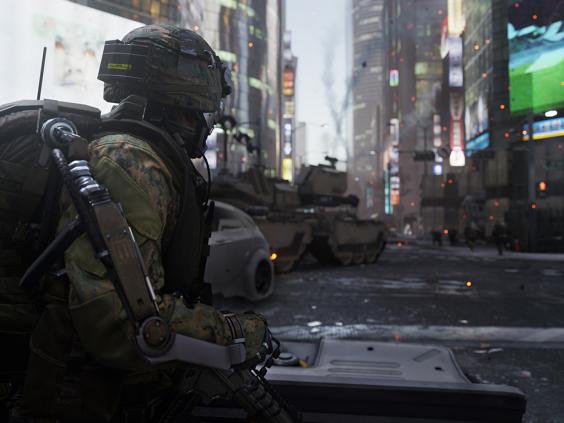 Moving onto Battlefield, famous for its wide multiplayer maps and kicking off 'levolution' on the next-gen consoles, comes two new modes which are sure to thrill. Hardline, not Battlefield 5 is the name we will have to get used to, as early signs of the BETA -  already available on PS4 - looks fast and furious. Get ready to play Cops and Robbers in Heist and Blood Money, with EA looking to step outside of the box to reignite that CoD rivalry in 2014. Heist, apparent from the name, will see one team try to blow the doors off the back of an armored vehicle to get to the money inside, with the other's job to protect that van. Blood Money is a new take on Capture the Flag, with gamers looking to take as much money from a safe as possible before returning it, alive, to their base. Vehicles and high speed crashes have been thrilling in previous Battlefield games, but this time there's an actual reason to run an opponent over in your police car. Now that's what I call a first-person shooter.
All of these games provide genuinely different reasons to excite 2014's gamer, with the competition sure to hot up come November. And don't rule out Destiny from setting the bar incredibly high.
Reuse content