Rockstar has delivered another GTA Online update in the form of the High Life pack, and while there's still no sign of the highly-anticipated heists, there are plenty of new guns, cars and missions to keep you busy in the meantime.
The update is now available for Xbox 360 and PS3, and here's what is available:
Dual apartments
You can now own two apartments at one time, which for now simply means more space to store cars.
New properties have been added at Eclipse Towers in Vinewood, Richards Majestic in Rockford Hills, Tinsel Towers in Little Seoul, 4 Integrity Way in Downtown, and Del Perro Heights on the beach.
Non-contact races
Following the addition of non-slip stream races, there is now the option to stop any contact with other racers. You'll still collide with other traffic and scenery but won't get pit manoeuvred by others, which should make races fairer.
Vehicles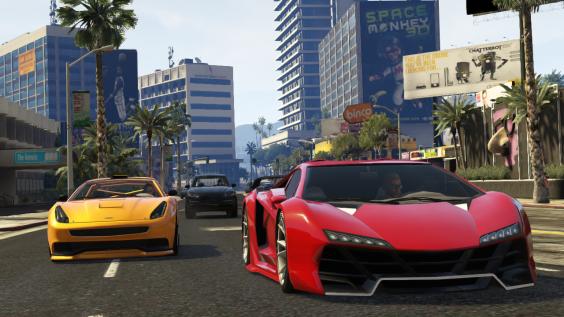 The Enus Huntley S (SUV)
Dewbauchee Massacro (Sports)
Pegassi Zentorno (Super)
Dinka Thrust (Motorcycle)
Guns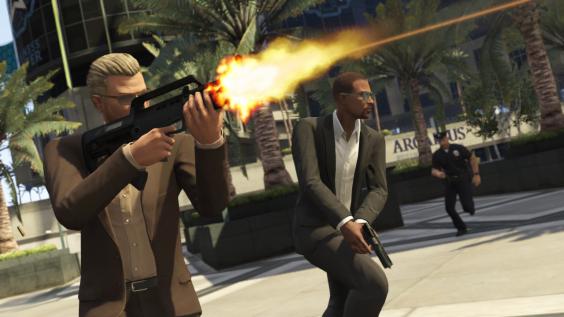 Bullpup Rifle
New jobs
Contact: GTA Today, Artificial Scarcity, Crime Scenester, Hit 'Em Up, Master Data, Handle with Care, On the List, Denial of Service
Land races: Stock Market Crash, Loss Leader, Home In The Hills, Thrusting Motion
An end to griefing?
In the never-ending mission to stop idiots blowing up player cars (or at least siphon them off to their own murderous sessions), an intricate system that grades your 'mental state' has been introduced. Here's the word from Rockstar:
"With the new Mental State stat, we are keeping track of your behavior. If you seem to enjoy attacking pedestrians and terrorizing other players, then your blip will start to turn red on other players' maps. The redder the blip, the more psychotic the player; the whiter the blip, the friendlier they are.
The actions you take will have varying effects on your Mental State. For example, killing another player will turn your blip red faster than blowing up a car or taking out a random pedestrian. Killing a player with a white blip will push your Mental State into the red faster than killing more psycho players, while taking out full-on psycho players won't cause your own Mental State stat to increase at all.
Mental state also factors into matchmaking - you'll automatically join Freemode sessions containing people more 'compatible' with your play style, and if a red-blipped lunatic does enter your session, you at least have fair warning!"
Extras
New toasts and celebrations (jazz hands, slow clap, face palm and more), Friend spectate mode, new smart clothes, tweaked bike physics.
The update makes no mention of heists, which were previously promised this spring…
Reuse content