GTA V Online is to get an Independence Day Special, with all things American being celebrated starting today with an update that would make "even the most battle-hardened Republican Space Ranger shed a tear", bringing new cars, bikes guns, properties, clothes and a firework rocket launcher.
The special comes 'in association with Ammu-Nation' (a tongue-in-cheek nod to the USA's pride in the Second Amendment) and makes the following available to redeem until mid-July:
Vehicles:
- Sovereign motorcycle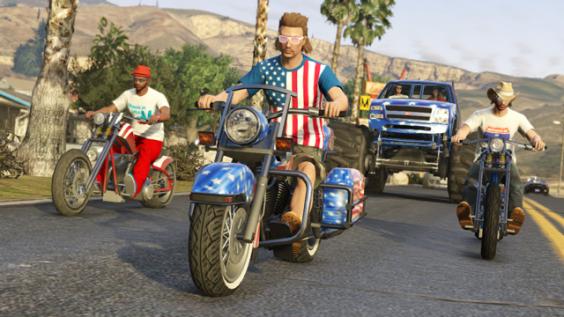 - Super-sized Liberator monster truck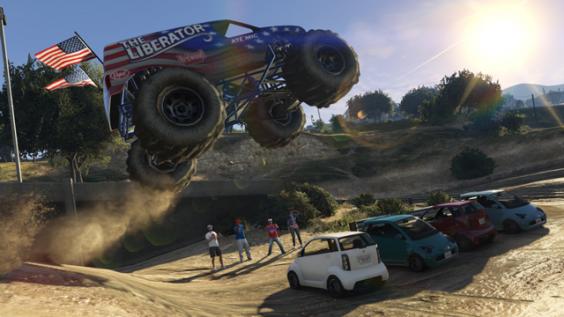 Guns:
- Antique high-powered Musket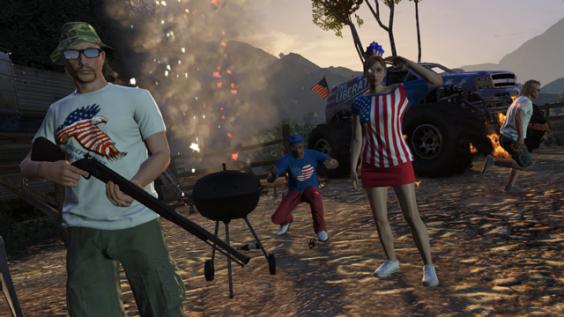 - Firework rocket launcher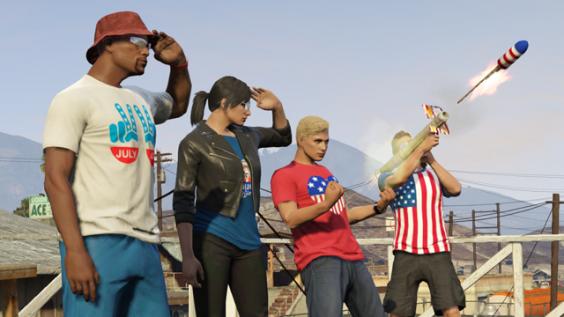 Properties:
- New locations in Paleto Bay and Vinewood Hills
- Option to hold a fireworks display in your back yard
Pleasure Pier:
- You can now ride the Ferris Whale and the Leviathan Roller Coaster
Clothes and hairstyles:
- "Made in the U.S.A." t-shirt
- Mullet
- Eagle mask
Tuning updates and adjustments:
- On Call Matchmaking function - This allows players to accept a Job invite and continue playing in Freemode until that Job fills up, reducing time spent idle while waiting for Job to start.
You'll need to download the automatic update (1.15) to get the pack on PS3 and Xbox 360, and expect details on Rockstar's upcoming 'celebratory 4-day Independence Day Weekend Event' tomorrow.
Reuse content