A downloadable casino heist mission is rumoured to be in the pipeline for Grand Theft Auto 5 after Rockstar hinted at "some exciting new Story Mode updates" whilst announcing its latest DLC package, 'Beach Bum'.

The free Beach Bum update is set for 19 November and will include a number of new features. Rockstar has said that there will be a range of new beach-themed vehicles, weapons and customisations.
At the end of the blog post that announced the update was a claim that "very soon" there will be "some exciting new updates" available for GTA 5's story mode, fueling the internet's speculation as to what the new content might be.
For a time, the most likely answer was a new set of missions set in North Yankton (the remote, snowy area in which the missions 'Prologue' and 'Bury the Hatchet' are set). However, this rumour has since lost all credibility, with the person behind it admitting they made it up.
The other most prominent rumour is that of a casino heist. This rumour, which has been the subject of significant discussion on a number of forums, originates from the already in-game casino which displays the sign "opening soon", which many gamers have seen as a hint at things to come.
Rockstar has remained typically tight-lipped however, and are yet to confirm whether or not a casino heist mission is in the offing.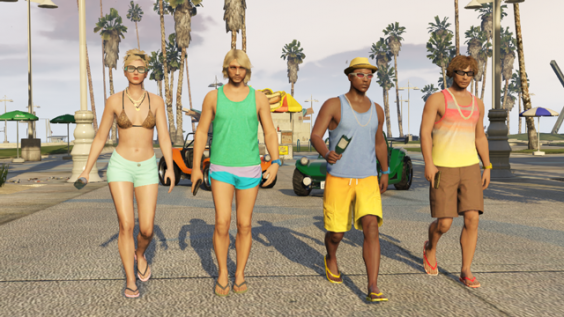 Reuse content