Kim Kardashian's self-titled video game has had wild ride so far. After being widely derided following its launch last month for iOS and Android, the free title has now garnered five-star ratings, enthusiastic reviews and is reportedly on course to make $200 million.
The game – Kim Kardashian: Hollywood – lets players create their own wannabe-celebrity and wander around virtual Hollywood, undertaking 'missions' such as attending parties and modelling for magazines to boost their celebrity status all while partying with Kim herself.
The gameplay is unabashedly shallow: players can earn money by flirting with strangers and are given handy advice like "dating famous people will get you more fans" and "makeup is the photo shop [sic] of real life" while also being encouraged to take part in nude photo shoots to increase their "notoriety".
However, it seems that the game's creators – Glu Mobile – have been successful in harnessing addictive gameplay of RPGs, with players buying new clothes and accessories instead of armour and weaponry, and with the mechanics of 'levelling up' and 'experience points' replaced by the steady graduation from the E- to the A-list and a permanent ticker reporting the player's number of fans.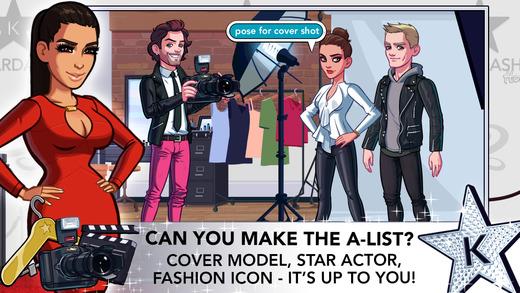 It's this addictiveness that looks set to earn millions. Although the game is free to download, in-app purchases of up to $100 are used to buy in-game currency, while the advertising from a game that's been sitting in the top 10 in the App Store for weeks will also be substantial. A report from Bloomberg suggests annual revenue from the game could reach as much as $200 million.
That is, of course, if the title stays popular. Although it's received plenty of five star reviews from users and a lot of media attention much of this might be thanks to the fact the game embraces the celebrity lifestyle so enthusiastically that it borders on satire.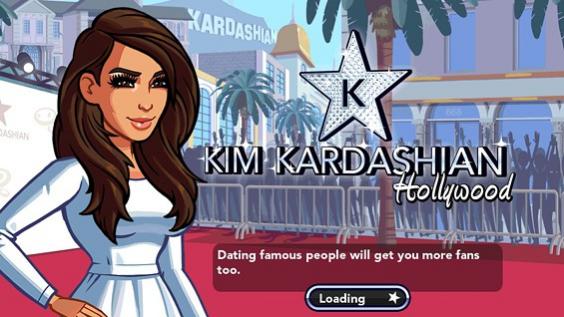 "Conforming to the vacuity of modern American culture can actually offer a sense of relief and make you feel all nice and warm," writes one reviewer at Jezebel while another at Salon suggests "it's possible that the game is programmed to end with a much-needed existential crisis [when] your avatar takes a look at herself in the mirror and says, 'What's next for me?'"
We're not sure if any of this is intentional but no matter; it seems that Kim Kardashian: Hollywood has hit on a winning formula that attracts both high- and low-brow players. One iTunes reviewer sums up the reaction, saying "I love this game and I'm helplessly addicted," while adding the caveat "[as] for eye makeup, it's all so harsh, add some lighter options please!"
Reuse content