Google's various services have been experiencing patchy connections this morning, with users reporting problems accessing Gmail, Google Plus and Google Hangouts.
Various monitoring sites including DownDetector and DownRightNow are reporting problems, with most of the complaints coming from Europe, focusing around the UK, France, Germany and the Netherlands.
Although some users have apparently been locked out of Gmail entirely by 500 errors, others are reporting that only some aspects are in trouble – with Google Contacts the most likely to be affected.
All in all this looks to be only a temporary blip, but for workers just starting their days Google has just given you a brief reprieve from your drudge.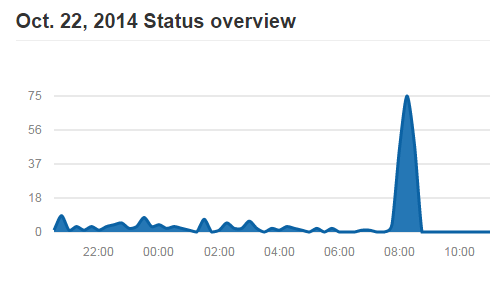 So, the question is - what will you do with this suddenly free time. Call your parents? Push out a couple hundred burpees? Or maybe just write that poem about unrequited love you've been meaning to.
Or - and this is just our suggestion - you could watch this video of a rhino and a goat that are best friends. It's pretty special.
Reuse content