For anyone who wants to know what Google is planning over the coming year then Google I/O - the company's annual developer conference - is a must watch.
This year, as Google continues to reach new heights of ambition (Robots? Check. Satellites? Check. Beating death? Yeah, that too) we can expect to see the company push its operating systems onto an expanding range of devices - from cars to your living room.
Although Google's conferences are always a bit of a gamble in terms of honest-to-goodness exciting content (see the Wildcard section below) this year we think we've got a fairly good idea of what to expect. Check it out below:
Android Wear
Google's new platform for wearables was announced in March and has been confirmed for a number of devices – including Motorola's Moto 360 and LG's G Watch. We can expect to see more of these as well as devices from other hardware partners such as HTC. Android Wear focuses on Google Now integrations (ie alerts for calendar events, directions, customized search) but we might also see more from Google Fit – the company's unconfirmed take on health tracking.
Android 5.0
Keeping with Android's five to eight month product cycle (and also with the company's sweet-toothed alphabetical naming scheme) it's not a stretch to expect a new version of the mobile OS, possibly nicknamed 'Lollipop'. Expect greater integration between computers and mobile devices (just like Apple did with iOS 8) especially when it comes to messaging. Big visual changes are also expected.
A new Nexus tablet
Various leaks have suggested that a new 8.9-inch tablet is coming to replace Google's premium-built Nexus 10. HTC are rumoured to be working on the device under the codename 'Volantis' and there's also suggestions that it will use Nvidia's Tegra K1 chip – an as-yet unreleased mobile processor that offers desktop-class graphics. However, some in-the-know Android bods are saying the new tablet won't be arriving until later this year so, unfortunately, we shouldn't hold your breath.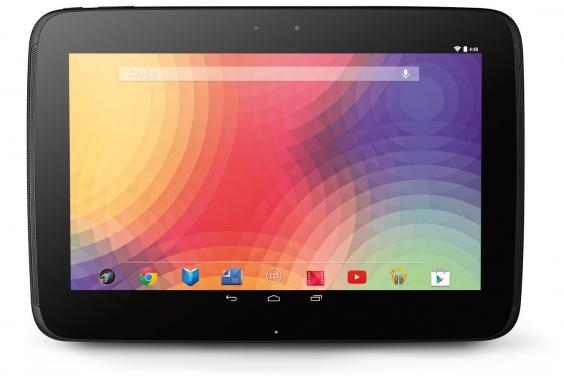 Chromecast
After a long time floundering in the TV market (see the failed Nexus Q) Google finally has a hit in the living room with the Chromecast – a cheap, easy-to-use dongle that hooks your TV up to the web. With competition hotting up from the likes of Amazon's Fire TV and the Apple TV, we can expect to see more from Google in this department – hopefully including the unveiling of Android TV (screenshots of which were leaked in April this year).
Android at Home
Google's recent acquisition of Dropcam added Wi-Fi enabled security cameras to its growing roster of smart home devices, with Nest also announcing this week that it was working with brands including Whirlpool and Jawbone to help make your house more 'aware'. The 'internet of things' will start at home and Google  want to be the hub.

Google's developer conferences tend to swing back and forth between iterative dullness and over the top pantomime (eg 2012 when Sergey Brin went sky-diving while wearing Google Glass) so although the above predictions are fairly safe we could also see anything from updates on Project Tango (the company's 3D mapping mobile devices) to more on Project Loon (those Wi-Fi enabled weather balloons) or Project Ara (modular smartphones). As ever with Google it's these ambitious and crazy projects that are the most interesting – let's hope they don't disappoint.
Reuse content