A beta version of the previously-leaked GTA Online content creator is set to be released this week by Rockstar, who also announced that online heist missions and story mode additions are in the pipeline.
The content creator, which is set to be introduced today (December 10), will allow gamers to build and play their own deathmatches and races using some of the same tools that were used by the Rockstar design and development team.
According to a post on the Rockstar blog, gamers will be able to craft their own "blood-soaked gunfights, high-octane street races" and more for the following game modes: Deathmatch, Team Deathmatch, Race, GTA Race and Rally Race.
The creations can also be shared for others to play via the Rockstar Games Social Club, with some of the best being chosen as "Rockstar Verified Jobs".
The content creator will come as a free update, with gamers required to have a Social Club account that is linked to either an Xbox Live gamertag or a PlayStation Network ID to receive it.
Alongside the announcement of a new competitive team mode called Capture ("a proper GTA twist on classic capture the flag"), Rockstar confirmed the rumours that have been circulating for some time now.
Come 2014, there will be the introduction of both GTA online heists, as well as "substantial additions" to the GTA 5 story mode, involving all three protagonists.
Both the heists and the story mode updates are still in development, but Rockstar have said that "much more detail" is on the way.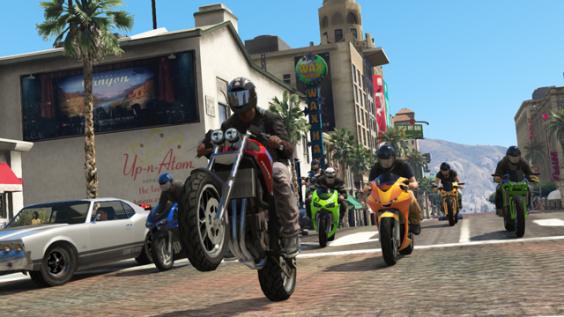 Reuse content