A notorious hacker responsible for many high-profile hacks, including leaking a nude self-portrait painted by George W. Bush, has reportedly been arrested in Romania.
Local media say that the hacker known as Guccifer is 40-year-old Marcel Lazăr Lehel. His house was raided by Romania's Directorate for Investigating Organized Crime and Terrorism (DIICOT) and he was arrested shortly after.
Guccifer was well-known for targeting celebrities and influential members of government. He came to the attention of Western media in February last year after he broke into the online accounts belonging to several of Bush's friends and relatives.
He then passed the materials from these accounts to the Smoking Gun (a website that collects various incriminating documents such as mug shots and police reports), who published several quotations from private emails alongside a number of George W. Bush's paintings.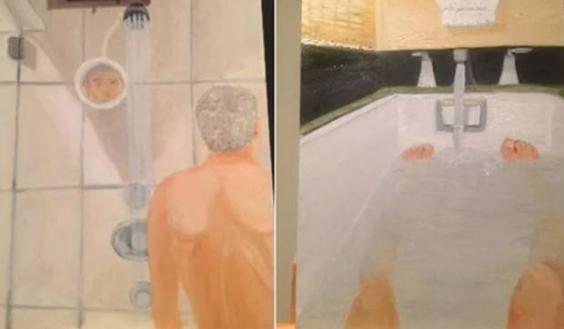 Another high profile hack from Guccifer occurred earlier this year, when the script for the finale of Downton Abbey was downloaded from writer Julian Fellowes' BT account.
The Romanian hacker's full list of targets is diverse and international, including the director of Romania's domestic intelligent service, British broadcaster Jeremy Paxman, the author Martin Amis, and former US Secretary of State Colin Powell.
As well as his high-profile targets, Guccifer was also known for claiming to embrace various conspiracy theories involving institutions such as the Federal Reserve and Bohemian Grove, a private club in the US whose former members include ex-presidents Ronald Reagan and Richard Nixon.
"the evil is leading this fucked up world!!!!!! i tell you this the world of tomorrow will be a world free of illuminati or will be no more," said Guccifer.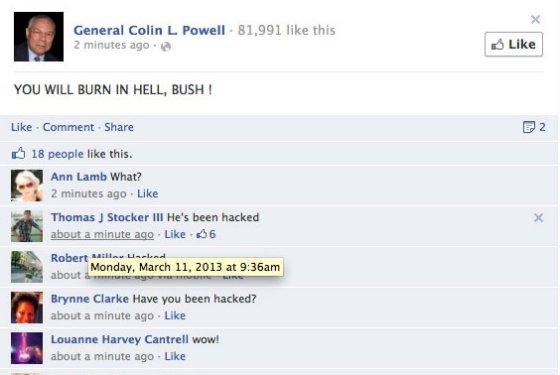 Despite the prolific nature of Guccifer's hacks it is thought that his methods were decidedly low-tech, using information gleaned from sites like Wikipedia to guess the passwords of social media accounts and email addresses belonging to his targets.
Once an account had been successfully hacked, he would copy the target's address book in order to search for new targets. The hacking of a Yahoo account belonging to an assistant to high-profile editor Tina Brown provided Guccifer with a trove of nearly 900 personal emails addresses.
Speaking to The Smoking Gun in January this year, Guccifer said he was aware that the authorities were on his trail, and that he was speaking to the website "in case I disappear". "Meanwhile me trying desperately to erase my files on my computer at my desk or on my smartphone which btw I don"t have because I can"t afford one," he said.
Guccifer reportedly had a history of hacking, and was previously arrested in February 2012 for a dozen related charges, receiving a three year suspended sentence.
Reuse content