Scott Croyle certainly knows design. I'm sitting with him, just after the launch of the new HTC phone, the Desire 816 at the Mobile World Congress trade show in Barcelona. The phone is clad in gleaming plastic, in a pleasing burnished orange shade. "Oh," I say, "like the case on my iPhone."
Croyle glances at the case for less than a second and says,  "Oh yes, the Ted Baker." He's right, identifying a case by a British designer made for a rival product.
Of course, he should know a thing or two. He's Senior Vice President of Design at HTC, one of the team that designed the HTC One. The HTC One is felt by many to be the most beautifully designed there's ever been. Just hours after I met Croyle, the phone won yet another award – the Global Mobile Award for best smartphone. Not bad for a phone that's already over a year old.
The Desire 816, though aimed at a lower price point, is still highly attractive, with the gloss polycarbonate case front and back pioneered by the HTC First, a handset that went big on Facebook capabilities and Nokia's Lumia range. Since then, Apple has launched its iPhone 5c. So plastic is clearly of the moment.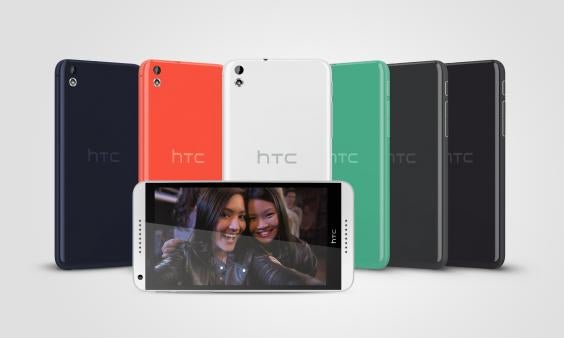 As well as the phone launch, HTC has invested in some design research. The global study has studied reactions in a lab, conducted focus groups and an online creativity test of 2,100 participants. Some of the tests were especially sophisticated, using measurements of heart rate or electrodermal activity to monitor unconscious reactions. The study investigated design from multiple angles.
It looked at how, for instance, design has to fulfil two aims: to be beautiful and functional. HTC studied how these two pillars of beauty and functionality affect our emotions. An object that was beautiful but not that useful helped to reduce feelings of tension, anger and frustration. But something that was functional but unattractive made participants more annoyed or frustrated. But something that was both functional and beautiful was massively more effective at reducing these frustrated feelings. The same was found with beautiful, useful objects when it came to reduce feelings of gloom and depression.
But the beauty/functionality combo wasn't just good at relieving negative feelings. It increased feelings of relaxation and calm. In almost every way they looked at it, beauty trumped functionality but both together came out on top.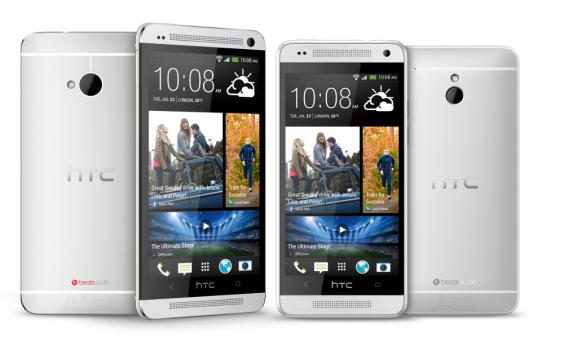 So far, so good. No surprise that something gorgeous provides good feelings. But the study also quotes Don Norman's "The Design of Everyday Things" which reveals a practical benefit to good design: "The brain works differently if you're happy. Things work better because you're more creative. You get a little problem, you say, 'Ah, I'll figure it out.' No big deal."
There were regional disparities in the study: objects with poor functionality had negative effects on the creative process for all participants, but less so in China.
Where does this leave HTC? After all, an object of desire like a mobile phone also needs software that looks as good as the hardware it's encased in. HTC's software team is expert, arguably creating the most enjoyable Android user experience with handsome shortcut icons, plus elegant apps and extras.
Scott Croyle says that you should be able to recognise a phone as unmistakably HTC even if the label's fallen off. Mostly, this means an adherence to premium materials, slick, sleek shapes and exceptional build and finish. The challenge of the Desire 816 will be to embody these qualities in less expensive materials, retaining the company's sense of style and sophistication on a lower budget.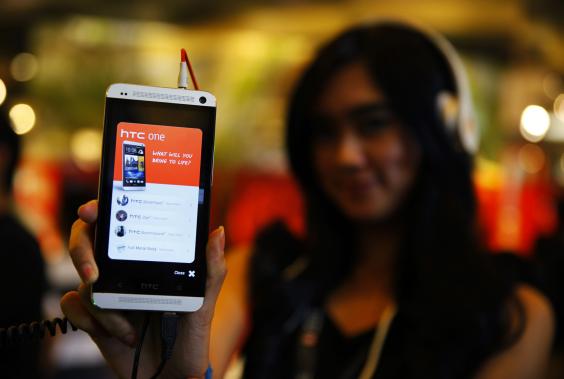 And the Desire 816 isn't the only example of HTC design on its way. On 25 March the company announces its next flagship, the successor to the garlanded HTC One.
"As designers we need something that makes us wakeup in the morning. You don't go to work thinking you're going to click pixels or even design smartphones, you think about what's going to get you excited," Croyle tells me. The HTC design team even crafted a manifesto reflecting their passions for design. It includes phrases like "We're honest with the materials we choose", "We create experiences that delightful, intuitive and magical" and "If it's not essential, we leave it out".
And while the company does research into what customers want, in the end, he says: "it comes down to intuition. That's how we're going to connect with people."
Reuse content