Now that the new Apple operating system for iPhone, iPad and iPod touch has bedded down, and last week's blip of torment when an update caused problems is history, there's plenty of depth to the OS that makes it worth getting to know in depth.
Here are some of the best features that didn't make the headlines but are useful and satisfying.
For a start, contacts can be boring to update. You may have spotted that email with a new phone number or email address but how long is it before you actually get round to updating your address book?
In iOS 8, when an email arrives with details that aren't already in your contacts, a box appears at the top of the message. Tap either to ignore so it just vanishes or pick add to contacts and the new info is folded into a new or existing contact. It's painless and satisfying to use and keeps you up to date in the process.
Typing text is never ideal on a glass screen. You may be enjoying the time saved by QuickType, the word-suggesting keyboard on iOS. But if that's not enough for you, there are plenty of alternatives from other companies now that Apple has let them in.
Best of these is SwiftKey which has multiple input choices including SwiftKey Flow where you swipe your finger around the keyboard without lifting it. It takes a little getting used to but is splendid and worth the effort.
Note that the SwiftKey keyboard, though excellent at prediction of the next words has no microphone with which to dictate text as the main Apple keyboard does.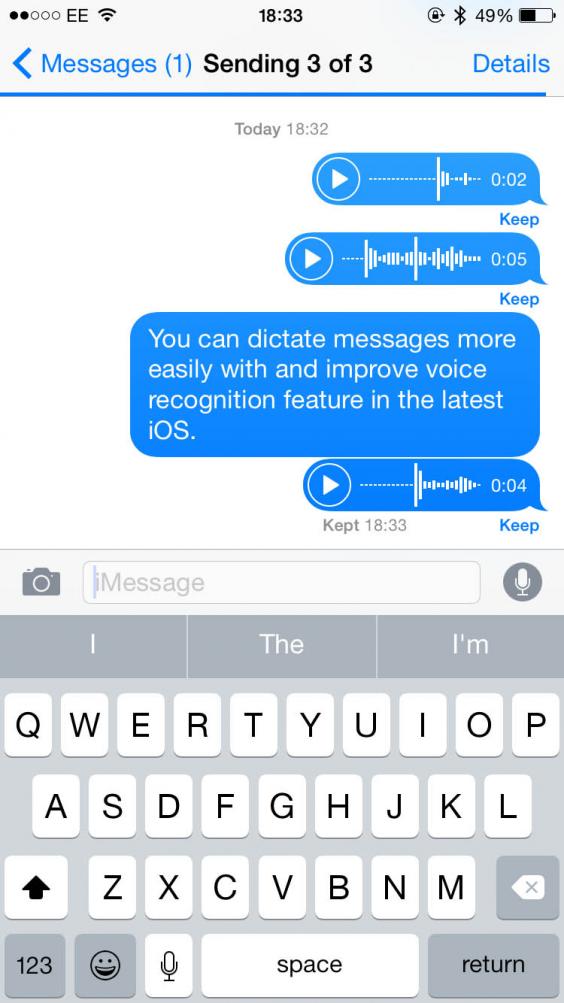 Of course, you may prefer to dictate rather than tap even with a better keyboard. You can now send audio files in Messages.
When you're composing an SMS, a new microphone icon sits to the right of the message text box, as well as the one in the keyboard itself. Press it and it starts recording. It gets going immediately, so it's worth making sure you're ready for whatever you want to say immediately.
Finish, flick your thumb upwards and it's sent. Not sure it's right? Don't flick, press the Play button instead to hear it back or the X to delete it.
You can also use this mechanism to take a self-portrait and send it. When you touch the camera button to the left of the message box you'll see yourself on screen. Swipe up and the image is sent – instantly – so be sure. If it's not right, slide your digit back to the X. You can also send videos this way.
Call quality is good on the iPhone but it's about to get better, thanks to wi-fi calling. This is ideal for those who have poor mobile phone signal at home, say, because it sends the voice call over wi-fi instead of the 2G cellular network.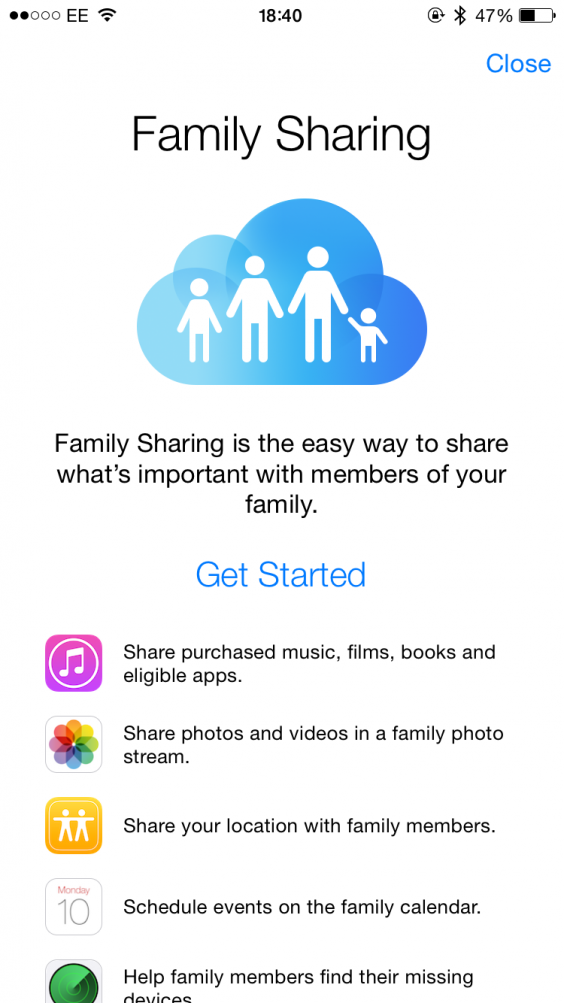 Orange previously pioneered a technology called HD Voice and this is along similar lines. It'll be deployed by network and EE is confirmed as the first UK carrier to implement this. If you've used FaceTime Audio you'll know that call quality can be very good.
Finally, there's Tips, a new app from Apple which disburses regular and frequent tips such as how to type an internet address as you're writing (hold down the full stop key and pick from the .co.uk, .com and other options offered).
It also tells you how to set up Family Sharing so that once you've bought an app, other family members can share even if they have their own Apple IDs. The only downside to this app is it's a bit addictive and I keep wanting updates.
More, Apple, please.
Reuse content