Although it wasn't the most eye-catching news from Apple's launch event this week, the confirmation that the company's productivity suite iWork is now available for free has started a new skirmish in one of tech's longest running rivalries: Apple vs Microsoft.
During this week's event in San Francisco Apple made it clear that they considered their updated software as a viable alternative to Microsoft Office, but Microsoft are less impressed: giving away iWork with the iPad makes it a direct competitor to the Surface and Office combination.
A blog post from Microsoft's vice president of communications Frank Shaw spelled out the party line: Surface tablets let you combine "productivity and entertainment" whilst Apple's offerings don't.
"If you are the TL;DR type, let me cut to the chase," wrote Shaw. "Surface and Surface 2 both include Office, the world's most popular, most powerful productivity software for free and are priced below both the iPad 2 and iPad Air respectively. Making Apple's decision to build the price of their less popular and less powerful iWork into their tablets not a very big (or very good) deal."
Shaw's comments come as the marketing battle for tablets moves firmly into the 'productivity' sphere, that is to say, which product is better for writing and editing documents, creating spreadsheets and presentations.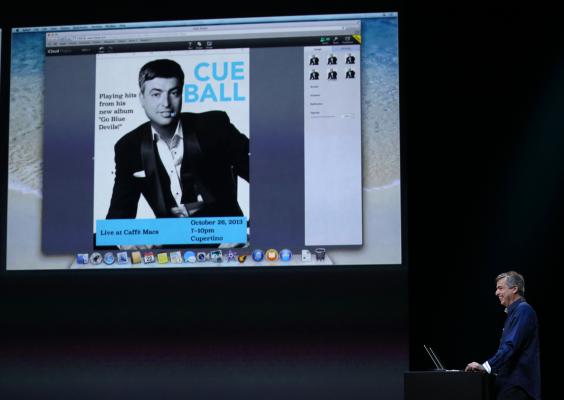 Microsoft has Office with Word, Excel and PowerPoint, whilst Apple's iWork offers Pages, Numbers and Keynote. iWorks has traditionally been seen as an inferior product lacking in features (Shaw calls them "watered down")  and Apple are fighting hard to change this perception – but it's hard to argue that typing on a touch screen is easier than using a keyboard.
Additionally, it's not just Microsoft and Apple battling it out, Google also have a dog in the fight in the form of Google Docs and Drive (though they have so far pushed these products more on their internet-only Chromebook range than their tablets). Apple tacitly acknowledged the search giant's supremacy in web-services on Tuesday by drawing attention to iWork's capacity for cloud-based collaboration.
But whilst Google relies on ads to support its web services (these don't exist so far in Google Docs, but they might appear in the future) Apple can afford to give away its software because of the premiums paid on the company's hardware.
This hasn't been Microsoft's model to date, but the company is pivoting towards it. In July outgoing-CEO Steve Ballmer announced plans to make Microsoft all about "devices and services", a decision that anticipates the slowly declining revenue from Office and Windows - traditionally the company's cash cows.
For Apple the strategy makes perfect sense. Making iWorks free alongside OS X Mavericks means they can more easily keep their promise of providing the best user experience by giving customers the most up-to-date user experience for free.
The strategy also keeps the Apple user-base less fragmented in terms of operating system; attracting developers (they don't have to split their time creating software for multiple versions) and thus shoring up the iPad's greatest advantage over the Surface: a fully-developed app ecosystem.