Microsoft has unveiled its "affordable flagship": the new Lumia 830 smartphone that's intended to go head to head with the iPhone 6 and Galaxy S5 by offering an impressive camera and easy ways to share and chat.
Announced this morning alongside two cheaper cousins (the 735 and 730) the 830 costs €300 and features characteristic Lumia looks and pretty standard mid-range specs. There's a 5-inch 720p HD touchscreen, a 1.2Ghz processor, 16GB of storage and 1GB of RAM.
The stand-out feature will be the 10-megapixel PureView Camera which comes with optical image stabilization (reducing shaking while shooting) and has Microsoft's Rich Recording technology to capture fuller sound on videos.
Microsoft claims that their latest software (the Lumia Denim update) will give the fastest "pocket to capture" speed of any smartphone on the market – ie, how quickly can you take your phone out and load up the relevant app – although that'll have to be something settling by the reviewers.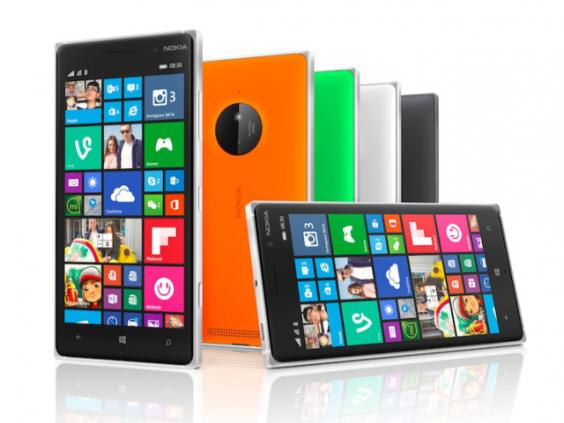 The cheaper 735 (€219) and 730 (€199) offer similarly stylish looks, but with slightly knocked-down specs: a 4.7-inch screen, 8GB of internal storage, 1GB of RAM and a 1.2GHz processor. The only difference between the two phones is that the 730 is dual-SIM while the 735 is single-SIM only.
Microsoft are selling both smartphones as "built for Skype and selfies" (more of this in the ad below) with a 5-megapixel front-facing camera with a wide-angle lens for getting in as many people into the frame as possible.
All the devices will ship with Windows Phone 8 but will soon be getting an update to Windows Phone 8.1, with Microsoft's personal assistant Cortana arriving with the new software.
Reuse content