Nest, a Google-owned thermostat that adapts to its users habits, has now gone on sale in the UK.
The Wi-Fi enabled device replaces the traditional thermostat and connects to customers' smartphones to provide detail information about when and how they're heating their home.
Nest promises that it will give its customers more control over their heating and help them save money, with the device's on-board computer learning home-owners' habits after a few weeks of use so that the thermostat automatically switches itself on and off at the right time of day.
"You don't have to programme it – programmes are cumbersome and don't really work. The more you use it, the more it learns," said Lionel Paillet, Nest's European general manager.
Nest, which was bought by Google in January for $3.2bn (2bn) was founded by ex-Apple designer Tony Fadell who worked on the original iPod. The Nest thermostat was released in the US in 2011, but the company say they had to redesign the device's innards to cope with the UK's higher voltage.
Nest's products (they've also released a 'smart' fire alarm) have been praised by critics for their intuitive controls and attractive design, and are viewed by many as the first steps towards the widespread adoption of home automation – using internet-connected devices and apps to control everything from central heating to security.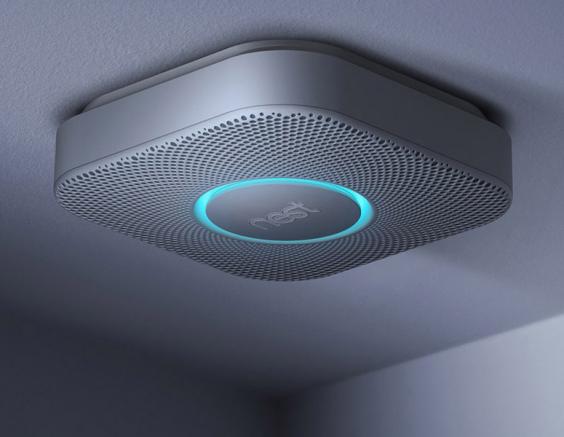 With the average UK heating bill rising by 28 per cent in the last three years to £1,342, smart products like this are likely to find an interested market. Nest claim that they can reduce this bill by between 4 and 29 per cent.
The company has partnered with utility provider Npower, with customers able to pick up the thermostat for £179 or pay £249 for a package that includes installation.
The Nest joins a growing UK market for 'smart' thermostats, with independent devices such as Tado (£249) and Hive by British Gas (£199) also available.