Apple isn't likely to release a shotgun anytime soon — but a new Beretta made by its star designer gives a clue to what one might look like, including the firm's characteristic brushed metal and high-concept industrial design.
The gun has finely-engraved Asian-inspired images carved into the metal, and adds new ergonomic and industrial design-influenced alterations to one of Berretta's traditional shotguns.
"The engraving is a clear homage to Asia as the homeland of the pheasant," the company says. The design is created by laser technology and was inspired by hunting images from Japan.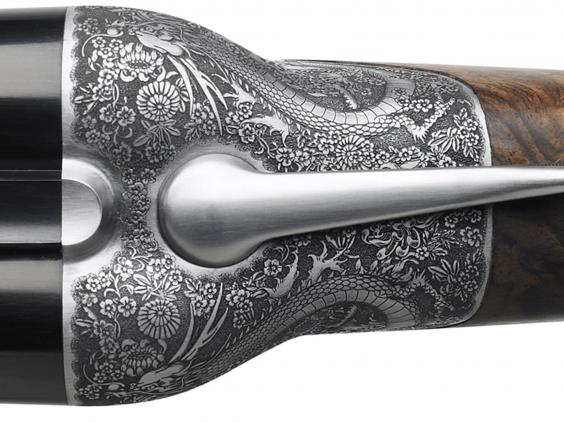 Beretta has not yet revealed pricing for the gun, though the base model sells for around £4000 and other models in the custom range sell for over $100,000.
As well as the visual elements, Newson used industrial design techniques to ensure that the gun has no visible connections between parts, and no sharp edges, Beretta said. It adds other new features, such as bringing the wood further up the gun to make the gun less cold and metallic, and adds other new more streamlined and industrial features.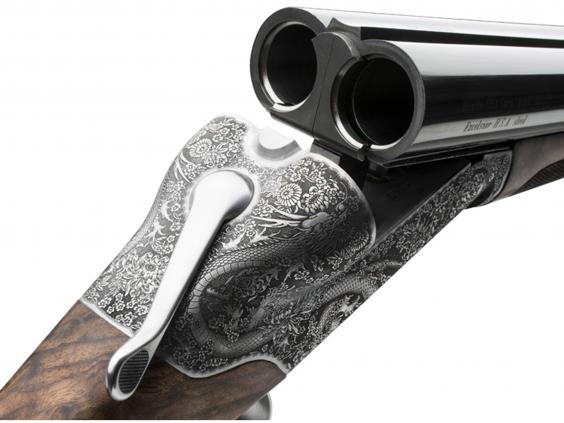 Marc Newson joined Apple in September, though has said that he is only working there part time and still works at his own company in the UK, as well as contributing to secret projects at Apple.
He is thought to work closely with fellow Brit and Apple designer Jony Ive, with whom he is said to be friends. The two have even been spotted hanging out in very small cars with Bono, and worked together on a one-off desk last year.
Reuse content