In a bid to make sure absolutely everyone is represented in emoji form, Apple and Unicode have teamed up to make the increasingly popular symbols more racially diverse.
Several beloved emoji including 'thumbs up' and 'girl throwing her hand in a-yeeerrrrrr' have been updated, along with Santa Clause who now comes in six different skin tones.
A lot of thought has clearly gone into it - instead of making the emoji list five times as long, you can now click and hold a picture and then scroll right to change its ethnicity.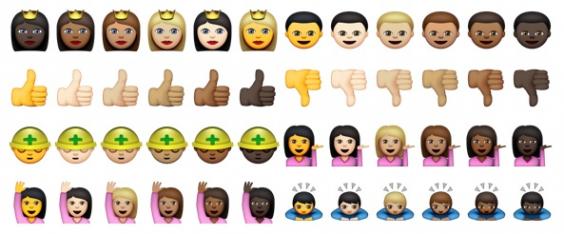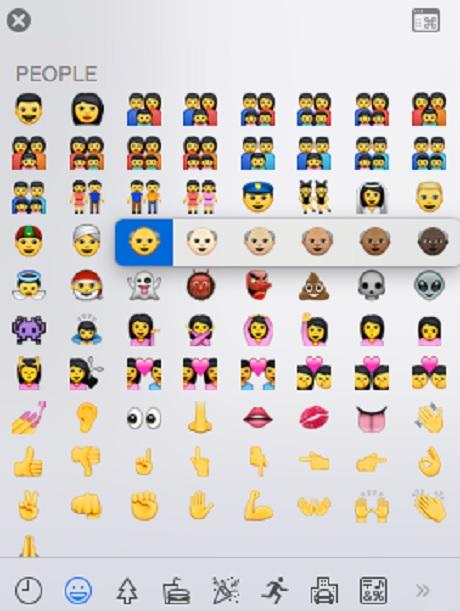 The new emoj are being trialled on OS X 10.10.3 and iOS 8.3 beta 2 now, with a tipster sending the new set into The Next Web.
Any 'people' icons can be altered, and the family has also been given a more contemporaneous makeover, now showing kids with gay and lesbian parents.
Most people seem happy with the new symbols, though some are irked by the new default yellow hue.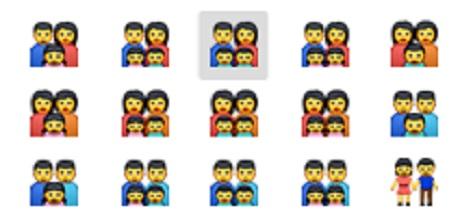 Aside from race, there are also a bunch more country flags and the watch emoji has been cunningly switched out for an iWatch.
Apple has been working on the new emoji for some time, saying back in March 2014: "There needs to be more diversity in the emoji character set, and we have been working closely with the Unicode Consortium in an effort to update the standard."
Reuse content