Another Apple launch has come and gone and whilst there were no major surprises yesterday, there was at least one sort-of-new product (the iPad Air) and a bunch of welcome - if expected - hardware upgrades for the MacBook line.
In fact, the most interesting news was arguably software-based - with the decision to make Apple's latest opearting system, OS X Mavericks, and the refreshed iLife and iWork software suites free perhaps signalling a sea change in industry standards.
However, we'll have to see on that - as the reaction from Apple's competitors plays out (mainly Microsoft - who make a lot of their revenue from selling Windows and Office). Until then, here's all the news (as brief as we could make it) that you need from last night:
Introducing the iPad Air
Surprisingly enough, this was one tablet that didn't make it through the leaks – the iPad 5 has become the iPad Air. It's got the same 9.7-inch screen size but is 20 per cent thinner than the previous generation and lighter too - down from 1.4lb (652g) to 1lb, or 453g.
If you're doubtful that this makes a difference then we recommend picking up the device in store. When Apple introduced the mini they gave tablet use a boost by making it much more convenient - slimming down the full size iPad does the same, and will probably sway customers back to the mini's bigger brother.
The Air also gets the 64-bit A7 chip introduced in the iPhone 5s (as well as the M7 "motion co-processor" for handling movement sensors) which Apple are saying means 7 times faster performance and 72 times faster graphical performance when compared with the original iPad.  
The screen and cameras remain the same as the previous generation and it'ss available in Space Grey or Silver, from November 1. It's available in from  £399 for the 16GB Wi-Fi version and £499 for the 16GB with Wi-Fi and cellular. Memory options fit into the usual 16GB, 32GB, 64GB and 128GB slots.
The iPad mini gets Retina
The iPad mini finally gets a Retina display with a 2048 x 1536 resolution and the same 64-bit A7 chip (plus M7 co-processor) as the Air. Like the Air it's also available in Space Grey and Silver, with Wi-Fi 16GB starting at £319 and Wi-Fi and cellular from £419.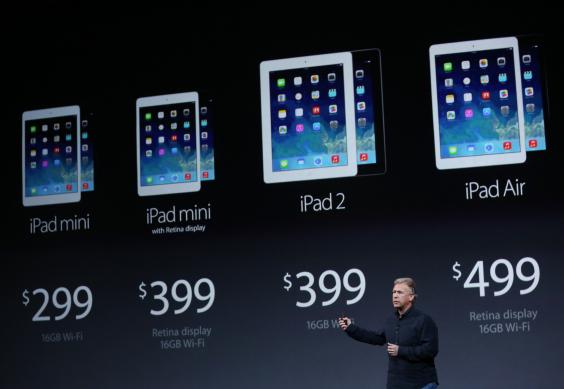 The iPad mini without Retina is staying in the market also but with a price cut  down to £249 and £349 for Wi-Fi and Wi-Fi and cellular respectively.
OS X Mavericks goes free
It's free and it's available for download right now: OS X Mavericks is the latest version of Apple's operating system for Macs and MacBooks. As updates go it's not as comprehensive as the leap to iOS 7 for tablets and mobiles, but there are some new additions and tweaks that will be welcomed by many.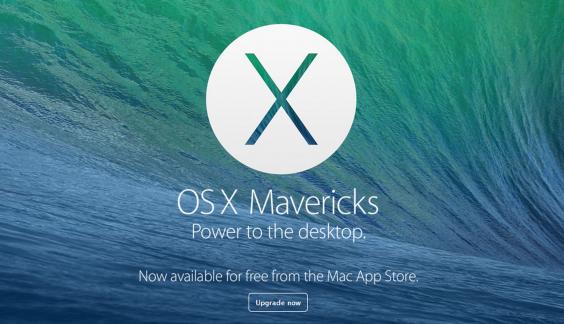 The most useful feature will probably be for MacBook users with a series of under-the-hood changes boosting power efficiency and battery life. This will mean cooler running devices, with Apple claiming that installing the update adds a whole hour of battery life to existing models.
Other changes include a new notification system that syncs better with iOS devices; new web apps (Maps and Books – they do what they say on the tin); and better support for multiple-monitors.
iLife and iWork updated
For non-Mac users these titles probably just sound like parodic iJargon, but these two software suites define a lot of the Apple experience.
At the heart of each is a trio of programs: Pages, Numbers and Keynote in iWork, and iPhotos, iMovies and GarageBand in iLife; the first three offer alternatives to Microsoft Word, Excel and PowerPoint whilst the second group are all about Apple's promise as a 'lifestyle' product.
All of these have been redesigned to work with the 64-bit architecture in the new A7 chips (this basically means more power, less lag, particularly on iOS devices) and most importantly, all of these are now free for those buying new Mac and iOS hardware.
This is perhaps most important with regards to the iWork software: combined with the free Mavericks update it means that Apple are really challenging standard industry practice on where profit to get profit from customers. 
MacBook Pros get Haswell
Apple's high-end laptop range didn't receive a massive makeover (the aluminium unibody looks as good as ever) but did get price drops across the board and new processors.
The new chips in question are Intel's Haswell line, which offer greater power efficiency and better graphical processing power. They also include new Thunderbolt 2 ports, 802.11ac WiFi and faster PCI Express SSD hard-drives. Basically better performance all around.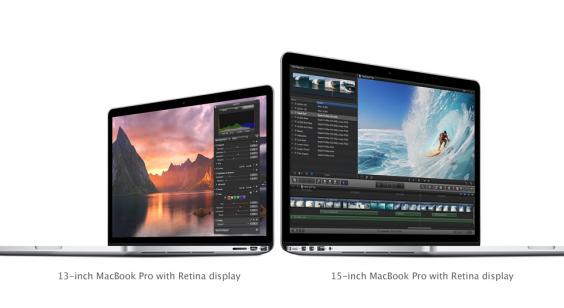 Prices for the 13-inch model with Retina display start at £1099 (that's a 2.4GHz i5 processor, 4GB RAM, 128GB storage) and go up to £1499 for the full shebang (2.6GHz i5 processor, 8GB RAM, 512GB storage).
Meanwhile the 15-inch with Retina drops in at £1699 (2.0GHz i7 processor, 8GB RAM and 256GB storage) and £2199 (2.3GHz i7, 16GB RAM, 512GB storage and dedicated graphics card – the GeForce GT 750M).
Phew. Lot of numbers and stats there but basically it's a solid refresh of the MacBook Pro line similar to that given to the MacBook Air earlier in the year. The un-advertised news though is that Apple have quietly dropped the 15-inch MacBook without Retina displays – 13-inch only starting at £999.
Prices and launch date for the Mac Pro
And if you thought Apple weren't done with crazy amounts of numbers then you were wrong – but if you thought we were then you were right. The Mac Pro is aimed at professionals who need lots and lots of power for editing video and audio.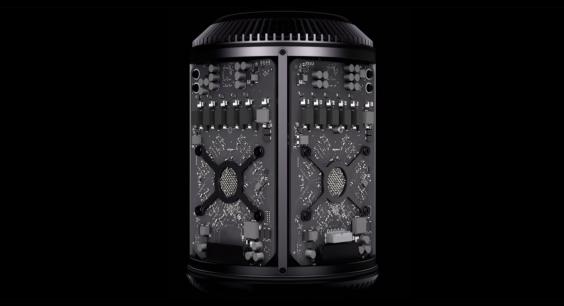 It was originally unveiled back at WWDC in June but now we have a starting price (£2499) and rough launch date (end of the year). Apple says it takes up one eight the volume of the previous generation and uses 70 per cent less energy.
For the full stats, head to Apple' site but the Pro's basic load-out offers a 3.7GHz Xeon processor, 12GB of RAM, dual AMD FirePro GPUs and a 256GB SSD hard-drive. We did say we'd finished with the numbers,